A young schoolboy called Milo went viral for wearing safety goggles on the day of his school photo, after a picture of him smiling in total safety was shared on Reddit, leaving most users amused and inspired.
The picture was shared on the r/pics subreddit by Milo's uncle, who goes by the username IansjonesPGH, with a caption that said: "My nephew snuck safety goggles to his school photo."
The post, which was first shared on Sunday, has so far reached over 65,700 upvotes and almost 800 comments.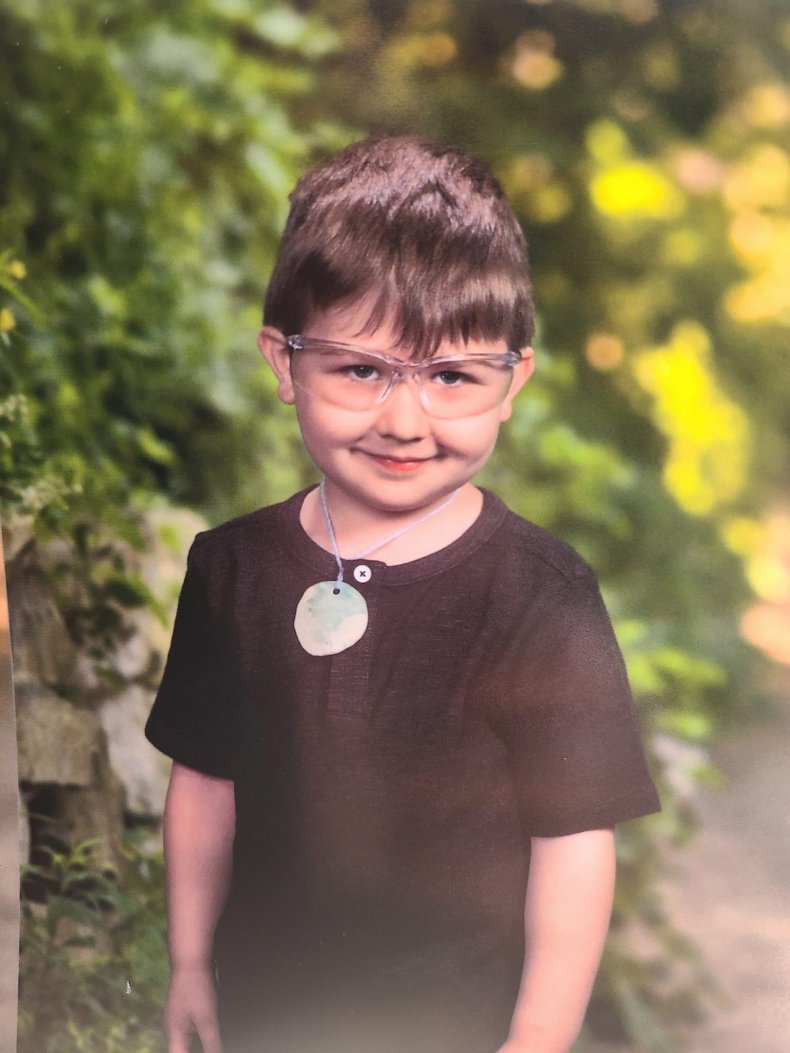 Milo's uncle told Newsweek that his nephew was just being funny when he wore the goggles to school and according to the numbers, the internet is loving his creativity.
According to a 2019 report by The New York Times, the school photo industry is quite prolific. A typical $50 portrait package (the price that parents pay) only costs an independent photographer about $5.50 to print, according to the report.
The report also mentioned that at these prices, and with the sheer volume of kids, it means that a photographer can make $7,000 off school photos at any midsize elementary school.
"A few months of shooting can yield a six-figure income," the report noted.
The majority of Reddit users loved the kid's good spirit, as one user, ContributionUsual106, commented: "That's awsome lol, how did the teachers take it?"
To which the boy's uncle answered: "I guess they just said whatever since he was polite about it, haha. My sister just sent me this."
Another user said: "Never underestimate the power of being polite and acting like you belong." Rofonzo added: "Bonus if you also carry a ladder and toolbox. You can get into ANYTHING." DJdekutree joked: "These are prescription. -that kid probably." And okcboomer87 said: "Better than some bland school pictures."
Spinozasrobot wrote: "That's ma boy! –Shop Teacher, probably." And Industrialpainter89 joked: "When you got school pics at 2 but joining the union at 3."
Offspring515 described the child as "both a bada** AND OSHA compliant." And DefinitelyNotThatOne wrote: "You see that smile? He's so proud of himself that it makes me proud for his parents. lol."
Funaway727 said: "0 days since the last photography accident." And sinmantky added: "Safety first b*****s!" Meetmeinthebthrm added: "I hope he sneaks not giving a f*** into the rest of his life. Kids on his way to becoming legend."
Aggravating-Emu-2535 described the child as an "absolute legend," writing: "I wish I had an ounce of this kid's coolness." I_Mix_Stuff said: "better be safe than sorry."
And DJdekutree joked: "Captain OSHA." Another user, who goes by the name goon_platoon_72, also commented by saying: "This kid is going to own the world."
================

Source link