Reddit users did not hold back on a viral post when asked for the reasons behind not dating someone.
"What is the pettiest reason you can't date someone?" u/RAMORAMORA's post asked fellow Reddit users on the popular forum "Ask Reddit," which received more than 23,000 votes.
Bustle reported there were a few dating habits that can be toxic, like being too nice or too negative, being critical and jumping to conclusions.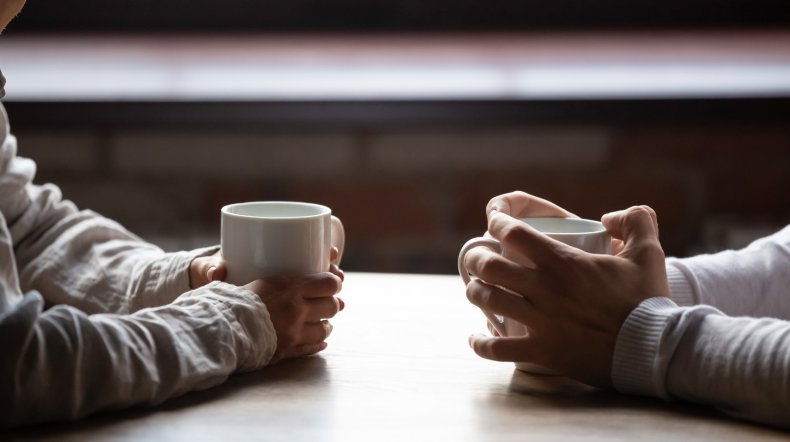 Being a partner who frequently interrupts can also cause strain on a relationship.
"It is very difficult to be with an interrupter and to continue to feel good about oneself," the article stated. "The only way to solve this problem is to be direct and let your partner know how it makes you feel when he or she always talks over you and interrupts you."
Redditors flooded the comments section to share what they felt were dating red flags.
Names
Many shared that a petty reason for not dating someone may have something to do with the name of their partner.
"She had the same name as my mom," a Redditor shared.
"If they have the same name as either of my brothers or my dad lol, no," wrote another.
One shared that they dated a man who had a sister with the same name as hers. Because of that, her boyfriend at the time called the Redditor by her middle name instead.
Another shared that it wasn't the person's name that was the problem, but the man's cat's name, however, coupled with the way he said it, that was problematic.
"Only went on one date but he named his cat Creamy, and the way he said it grossed me out," the Redditor admitted.
Decor
"Live, laugh, love style home decor," one commenter declared, with which many agreed.
"Out of any reply I've seen in this thread, this is the one I get behind the most," a comment read.
A Redditor shared that they are currently shopping for home decor and get frustrated when they see those types of home decorations.
Eating Habits
"He ate with closed fists around his utensils like a toddler and his face right up to his food like someone was going to steal it," commented a Redditor.
Another vented about how their partner ate pizza.
"She ate pizza with her hands," they wrote. "No, not like you think. She would scoop up the toppings in a messy pile and like [an] animal, claw them up and eat them then rip the bread and eat it."
Personality
A Redditor wrote that while their girlfriend was otherwise "kind, caring and generous," they found her more irritating the longer they were together.
"I felt like I had to apologize to everyone she spoke to because of how cringy she was," they said.
A fellow Redditor shared that they dated a "cringeworthy" man.
"He constantly embarrassed me by being awkward and trying way too hard," they recalled.
Although they initially felt guilty for ending the relationship, the feeling did not last long. They wrote that he began to harass them.
How They Spoke
Some Redditors revealed that they were frustrated when dating someone who spoke loudly.
"She was basically yelling, she was so loud I couldn't wait for it to be over," one Reddit user wrote.
A few shared that they were put off by the pronunciation of the word "espresso."
"I'm from Seattle and a girl I dated was from a couple towns over but not THAT far," a commenter wrote. "She pronounced espresso 'expresso' and that was the start of a fast ending."
"They pronounce the word 'expresso' when they mean 'espresso,' or 'expecially' instead of 'especially,'" another wrote.
Other posts on "Ask Reddit" went viral, including a query posed to atheists about what they believe in, a question asking Internet users why they are still single and insight into what the worst tourist stops are.
================

Source link