A video showing an iPhone screenshotting hack captivated viewers after going viral on TikTok.
TikToker @istylebeirut, who shared the video on May 11, showed how iPhone users can take a screenshot by simply tapping on the back of their devices. The video has been viewed nearly 28 million times.
According to Apple's website, iPhone users can utilize different actions by tapping on the back of their phones.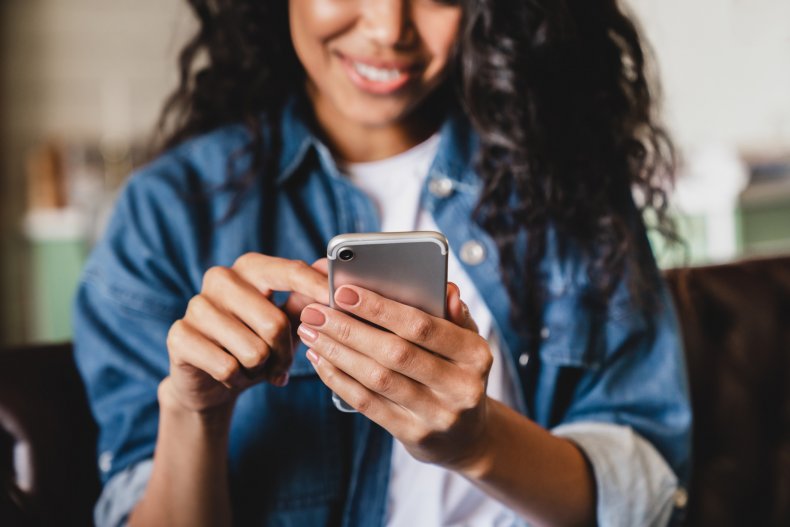 "You can double-tap and triple tap the back of [an] iPhone to perform actions such as take a screenshot, turn on an accessibility feature, run a shortcut and more," the website stated. "Back Tap is available on iPhone 8 and later."
Once a user goes through the sequence of steps required to turn on the action, they can perform it by double or triple tapping the back of their iPhone.
This feature does not have to remain permanent, and an iPhone user may choose to turn it off.
"You are today years old when you knew that this is an actual button," read the text over @istylebeirut's video.
She proceeded to show herself tapping through the appropriate channels to turn the feature on before she tapped on the back of her phone to show herself taking a screenshot.
Typically, an iPhone user with a phone that uses Face ID will take a screenshot by pressing the side button and the volume up button at the same time. If the owner has a phone with the touch ID button, they can press that along with the side or top button to take a screenshot.
As some viewers pointed out, this hack did not require the need for any buttons.
Many were blown away by learning about the feature.
"What I am shocked it worked," a viewer wrote.
"Very neat," commented another TikTok user. "It actually works."
A few shared that they tested the hack on their phones with a case.
"This even works with a case on! Neat," a comment read.
Some shared that they already knew about the hack, while one realized that the feature may have been accidentally switched on and was the culprit behind screenshots that they found.
"I've been wondering how those random screenshots in my photos were taken," they wrote.
"If you pay attention to Set up when you get the phone you already knew," another commented.
One noted that the feature is not limited to taking screenshots.
"Psa: DOES NOT need to be 'screenshot' only," they commented. "You can do it for a lot of other things like locking screen etc."
Newsweek reached out to @istylebeirut for further comment.
This is not the first time someone shared some insight into tricks for Apple products. A former Apple Genius Bar employee shared different tips for people who may not be aware of different features in several viral videos.
One woman posted a now-viral video sharing a hack that would help someone clean their dishwasher, while another clip showed viewers how they can effectively clean the carpet in their car.
================

Source link