A dad's heartwarming reaction to being surprised with a puppy on his birthday is making TikTokers teary-eyed.
Shared by user @amandarenaemahoney on 29 August, the cute clip shows her dad Glen overcome with emotion as he's introduced to the 10-week-old Beagle.
"My dad has been through so much the last couple of years," Amanda explained in the video captions. "He's had a rough go with his health, he lost two of his dogs recently.
"So, for his birthday we wanted to surprise him."
According to the American Pet Products Association (APPA), approximately 70 percent of households currently own a pet. 80 percent of owners consider their pet to be family, with dogs the most popular choice for a furry friend.
In 2021 and 2022, 40 percent of dog owners adopted their canine companion from a shelter, while 18 percent got their pet from a friend or relative and 21 percent purchased them from a pet store. Like Glen, 4 percent of dog owners received their pooch as a present.
In the video, Glen can be seen coming through the backdoor into the yard, where he spots the puppy on the grass.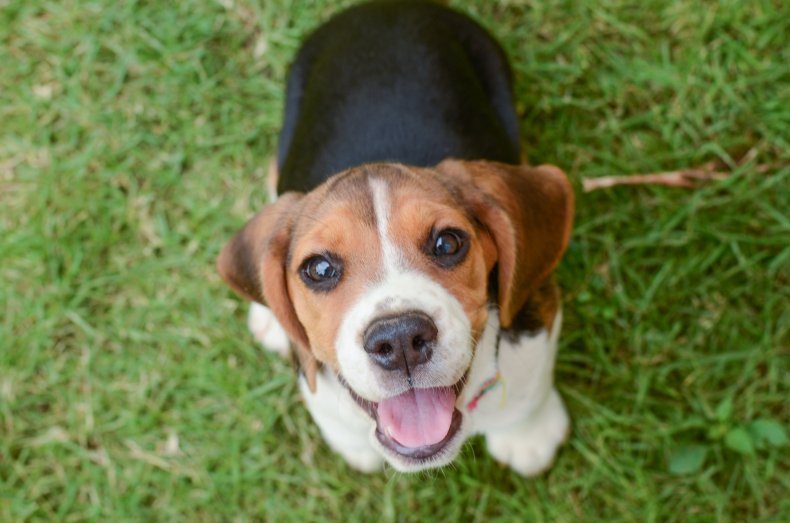 "Happy birthday" shouts Amanda, as her dad stares at the dog in shock. After realizing she is for him, he walks over to the puppy, picking her up and snuggling her as he struggles to hold back tears.
"Mom wanted to name her Rosie, but dad decided on Phoebe," Amanda wrote over a clip of her dad cuddling the puppy in a garden chair.
Unsurprisingly, the scene made viewers emotional, with user Michelle Hallgarth commenting: "My eyes are leaking."
"What a beautiful moment," said user4276946440946.
"My heart," wrote Misty Lynch.
While LindaForte309 dubbed the clip "the most precious thing I've seen today."
In a follow-up post shared on 31 August, Glen can be seen patting Phoebe from his wheelchair.
"Dad's been rescuing dogs for years, this is the first time he's had a puppy in a long time," Amanda wrote.
"He can't stop saying how small she is."
Glen isn't the only one to be surprised by a new furry friend recently. A "scary" dog who struggled to make friends was gifted her own puppy sibling to play with, while a boy's adorable reaction to receiving the puppy he's spent years asking for made TikTok users emotional.
A fellow Beagle is also getting the royal treatment, after Prince Harry and Megan Markle adopted the 7-year-old rescue dog from its foster home in Cumberland, Virginia.
Newsweek has reached out to @amandarenaemahoney for comment.
Do you have funny and adorable videos or pictures of your pet you want to share? We want to see the best ones! Send them in to [email protected] and they could appear on our site.
================

Source link