A highly successful salesman has taken to social media to detail why, when it comes to job applications, honesty may not necessarily be the best policy.
In a post upvoted over 12,000 times on Reddit, he detailed how he went from "depressed and suicidal" after years of being broke to earning a hefty $65,000 a year.
The secret to his apparent success? He lied on his resume. A lot.
He wouldn't be the first applicant to do that of course. In fact, a survey conducted by reference checking company Checkster found as many as 78 percent of candidates quizzed admitted they did or would consider misrepresenting themselves in a job application.
This particular candidate went a little further though and while his methods may have been on the risky side, many online applauded his approach.
Writing under the handle CherishBean, the man explained that while he was "always great at talking with others" and coming off as "charismatic, smart, and helpful" in the workplace, he led a troubled existence in his formative years.
"I got kicked out of the house early and was on drugs and alcohol for years," he wrote. "Living everyday high or drunk at bars, house parties or whatever."
Things began to change around 18 months ago when he got himself clean and sober. Even then, however, he admits life was hard with his job working at a furniture shop leaving him "broke and depressed."
He said he took the decision to change his resume one day while he was looking through his CV online. He realized it was "trash" and unlikely to land him the job he wanted. "I wouldn't even hire myself," he noted.
Now in his mid-20s and with no way of being able to afford to go back to school, he decided to change his resume completely adding "more customer service experience, sales experience, management experience and more skills."
He then went and got a tidy haircut, bought some "dress shirts and solid clothing" and began watching YouTube videos on "how to present myself in interviews" and "how to be a good manager" among others.
After applying for a "bunch of jobs" he finally got a sales role with a starting base salary of $65,000 and the potential to earn more on commission.
A year on and he said he is on track to make $85,000 this year while he has started "being more healthy" both physically and mentally and has been able to budget, save and invest for the first time in his life. "So many things that I thought I could never do," he wrote. "It's crazy."
Though he acknowledges he "got lucky" in lying on his CV, he is now aiming to earn a promotion to manager over the next 2-3 years and is working on getting a degree in his spare time.
"Whoever said 'Cheaters don't prosper' clearly didn't live in the real world," the man wrote in the Reddit post and as cynical as it may sound, most on the internet were inclined to agree.
Uwatfordm8 commented: "There's tons of people in management roles that are completely useless. I'd rather have someone with no qualifications who can actually do a good job than someone with every qualification who is lazy and useless."
Fiend_Nixxx was similarly supportive, writing: "You have no idea how many people have thought about this and never done it…a lie on a resume got your foot in the door. You got the job because of how they saw you and your potential."
BobbleNtheFREDs said: "Fake it till you make it is some of the most true advice i have ever received" with RoadRunner0 adding: "You just cheated the system designed by cheaters. Gotta play the game." ThrowRAhelp331 also claimed "There are scores of rich children that go through a similar process and no one bats an eye at nepotism."
Needasaviorhere, meanwhile, took it one step further. "It's all a lie dude," they said. "Everything we were ever told was a lie. Nobody rich worked for what they have. It's all an elaborate game some d*** made up a long time ago to make sure the people at the top were willing to do whatever it takes to get there."
Newsweek has contacted CherishBean for comment.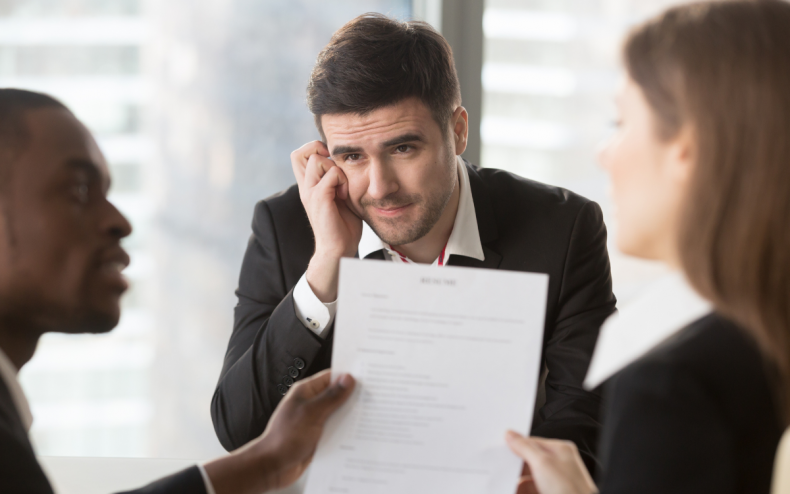 ================

Source link