A surprise vacation twist led one woman to abort the trip and potentially her marriage.
Reddit user u/RoadIsland123 has gone viral recently for a pair of threads with nearly 80,000 combined views on the platform's "Am I The A**Hole" forum: One thread discussed how she ditched a two-week vacation after her husband invited his mother without her consent, while another newer thread described why she left their home and is considering a long-term separation.
She initially posted about showing up at the airport with her husband, ready to embark on that two-week tourism trip, when she saw her mother-in-law there with her luggage and own ticket. This reportedly came after numerous texts, calls and even threats from her mother-in-law to get her to agree to let her join the couple on their refuge.
That airport moment may have been the last, for both the woman and her mother-in-law and the woman and her husband. In her updated post which has about 39,000 likes and 1,500 comments, the poster called the recent events "an absolute nightmare" and said she feels "like I was losing my sanity."
She said the situation stems back many years, describing the relationship between her husband and his siblings. The poster claimed that her mother-in-law favors her husband more than her other children, negatively affecting numerous relationships.
"He's never seen an issue with how differently his mom treats him, it bothered me and made me feel uncomfortable," the poster wrote. "The whole dynamic made me feel uncomfortable. Going low contact has never even been an option. Like he has to see her or call her every day.
"Most of his siblings don't talk to him and I 100 percent believe it's because of his mom's favoritism," she continued. "He does bare [sic] some blame for not seeing how wrong this is til this day."
An article in Fatherly involving advice from relationship expert and psychiatrist Dr. Dion Metzger said that couples need to be wary when choosing sides among in-laws because "whichever side you take in an in-laws fight, you're going to end up making someone unhappy."
Other tips include couples making a united front to combat in-laws' opinions, especially when grandchildren are involved. Also, constructive criticism can help stunt problems before they fester and develop into something bigger.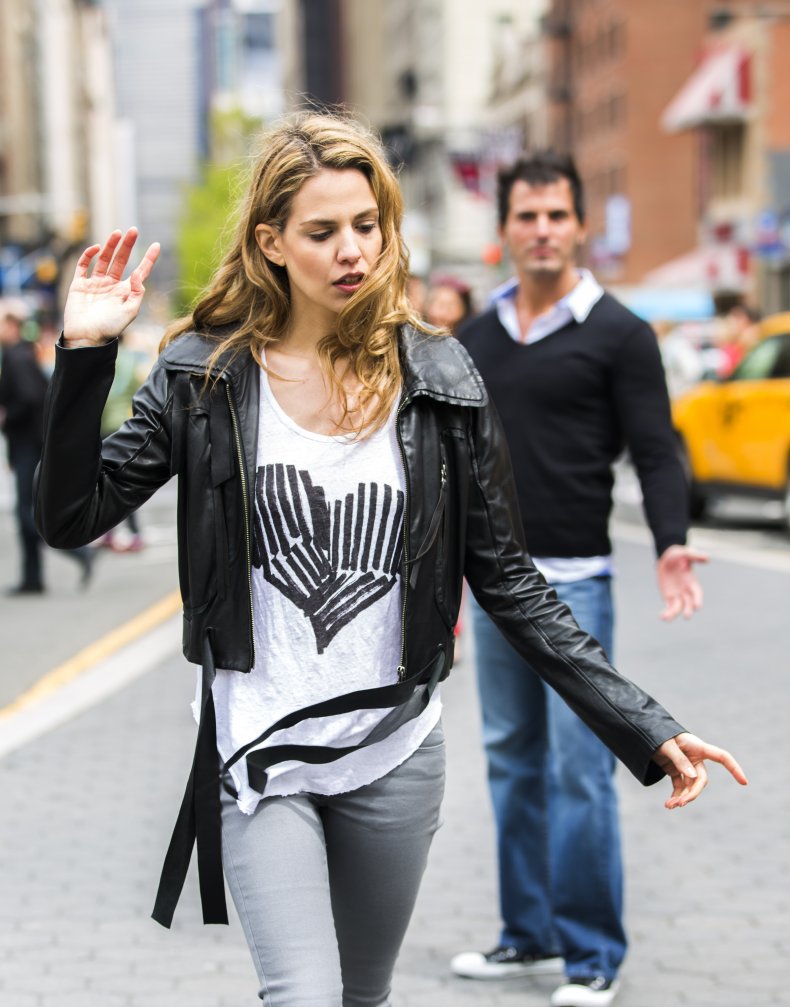 The poster admitted to making excuses for his behavior, even in her original post. She attributed it to wanting to be able to work through the couple's problems.
But when she tried to discuss their marriage, her husband allegedly blamed her. It prompted her to tell him she "needed space" and planned to stay with her sister for an indefinite amount of time. His reaction was swift, telling her to leave right then and there.
"In that moment and seeing how he was still not even anywhere near understanding what he has done just…made things perfectly clear to me," she said. "I just had pictured years and years of my life being lived like that and I was like no, I can't do it. Can't take any more of it, especially when he keeps focusing on being right every time. His mom can do no wrong. I'm always the aggressive, crazy, jealous, pathetic, overreactor."
She also thanked the Reddit community for their opinions, advice and concerns, calling them "a spark" and "wake-up call" she really needed.
"I'm sorry you are going through this, but I'm also so very, very, very proud of you," one Redditor commented. "You are standing up for yourself. Putting yourself first. Looking into the future and making sure it will be what you want it to be."
"He is caught up in his narcissism," another user replied. "There's no helping him because his mom is always in his corner without criticism. That's dangerous. You will find someone who makes you his world."
The poster and her dog are currently staying at her sister's house.
Newsweek reached out to Reddit user u/RoadIsland123 for comment.
================

Source link