A mother who wanted a girls' trip to come to an end has divided commenters online after accusing a friend of holding her "ransom."
The woman, who goes by the username Pigsinmud99, asked for advice on the popular U.K.-based forum Mumsnet.
In the post, titled "Feels like friend is holding me to ransom!," she wrote: "I'm away with three friends. We're coming home today but one friend doesn't want to leave until much later in the day. This is because she has no one to go home to, her husband isn't due home until 10 pm. I want to be home mid-afternoon so I can spend time with my darling daughter."
According to Harriet Frew, a British integrative therapist, people pleasing is a common problem among adults and can stem from childhood. In an article posted on the Counselling Directory website, Frew said that "it is impossible to please everyone all the time" and recommended setting boundaries. "Sticking up for yourself is healthy. It is not selfish," she wrote.
The original poster on Mumsnet said she had been on the trip from Thursday to this past Sunday and was keen to spend time with her daughter. She ends the post by asking if her friend was being selfish.
The post has received a mixture of reactions from over 165 people. Some called Pigsinmud99 "selfish" for trying to prioritize her plans.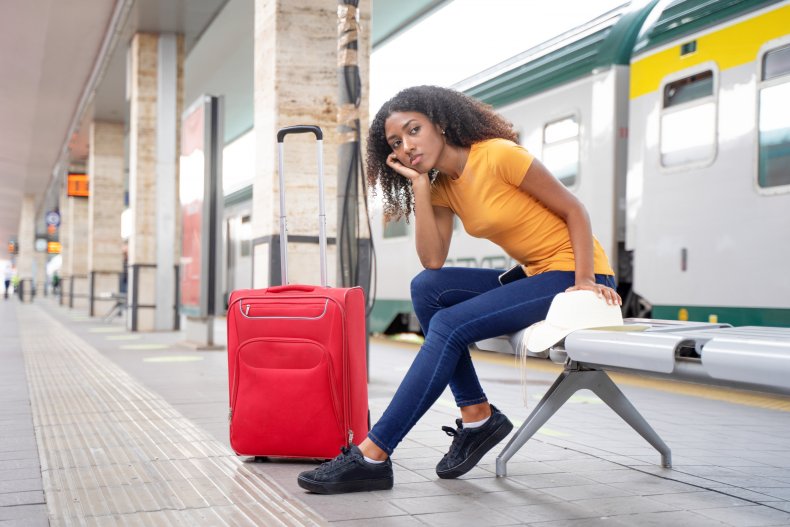 The original poster was questioned by other users about planning for the last day of the trip before leaving home.
User wednesday32 said: "When you booked this trip away what was the planned time you would be leaving? Can you not leave when you want to then your other friend leaves later?"
The original poster said she is over three hours away from home and is sharing a car with her friend, who doesn't want to set off early.
KylieCharlene said about the original poster's friend: "Yes, she's selfish and it's not like she's lonely as she has a husband who will be home tonight! Don't pander to her – your darling daughter comes first."
The original poster was also reminded by a few people that she is an adult and is "allowed to say no."
User TidyDancer asked: "Yeah, the original arrangement and who the driver is makes a difference here. Is there a reason the latter friend can't be alone in the house? I'd have a bit more sympathy if this was an anxiety issue than just a preference."
Some readers advised a stern approach. User morbidd said: "If you're the one driving then yes put your foot down!"
Newsweek was not able to verify the details of the case.
================

Source link