A French Bulldog has gone viral on the internet for refusing to drink tap water, and only drinking fresh bottled water from its bowl.
The Frenchie's owner, who goes by the username lizzielouisepallister, shred the video of her dog being spoiled on TikTok Wednesday, with hashtag "posh" and it has so far received almost 50,000 likes, over 1,000 comments and about 1,800 reshares.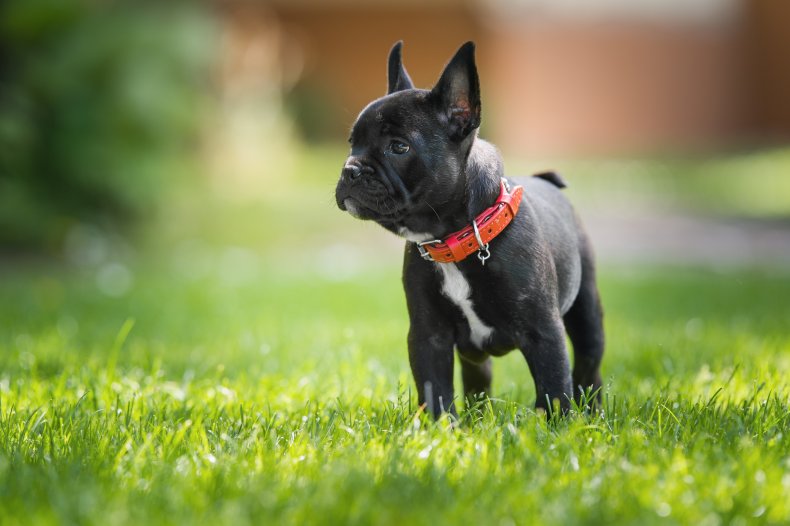 In the video the dog can be seen backing away from a bowl full of tap water, and then drinking with pleasure a bowl filled with fresh bottled water.
According to research by frenchiejourney, French Bulldogs are the second-most popular dog breed in America, coming after the Labrador Retriever, which has maintained first place for over 30 years.
The research also found that the average weight of a female French Bulldog is between 17 to 24 pounds, while the males range between 20 to 28 pounds, and their weight should not exceed 28 pounds.
The average French Bulldog height measurements are usually about 11 to 12 inches tall for a healthy adult both male and female, and they typically attain their maximum height once fully grown at 9 to 12 months old.
"A typical French bulldog lives for a period of between 10 and 12 years, which compared to other typical dog breeds, this is a fairly average life span," the study also found.
Users found the video funny but also relatable. One user Cocofrench.x said: "Love it I raised some boujee pups it looks like." User5729788635651 said: "Snap! This is literally my Frenchie too! Even in a heat wave she'll not touch it."
User683159773573 added: "I live on a farm with our own water supply (a well) my dog's won't drink water from my daughter's tap, she lives on a housing estate, speaks volumes." Libs6898 joked: "And here I am stopping my dog drinking out the toilet."
Some gave a few suggestions too. Gem and diesel said: "have you tried filling the bottle up with tap water and then pouring it in the bowl." nat.happyfeet commented: "they will smell it, their noses are one of the most powerful." Kelsi added: "I don't blame him, tap water is rotten."
Ly08 commented: "Mine will only drink from the outside bowl very rare hadls a drink in house x" And Deirdre McMahon532 said: "maybe he can smell something we don't in the water."
Georgia_elizabeth_x commented: "My cat went through a phase of this, I got him a water filter? Maybe try that xx" Cara-Oscar suggested: "try him with freezing cold tap water out the fridge."
Newsweek has reached out to lizzielouisepallister for comment.
Do you have funny and adorable videos or pictures of your pet you want to share? We want to see the best ones! Send them in to [email protected] and they could appear on our site.
================

Source link