The COVID-19 pandemic exacerbated issues that have been present in American communities for years, and the metro area hasn't been immune to these realities. Amid public health crises and other pandemic-related challenges, the so-called digital divide worsened, emphasizing the disparities between people who can easily access the internet and those who can't.
"Connectivity to the internet is as essential in today's world as power and water," says Eric Button, deputy director of the St. Louis County Library system.
Over the past two-plus years, SLCL has partnered with a variety of local organizations to help bridge the gap for people throughout the metro area, Button describes. In the summer of 2020, the library system received county government funding as a partner in its Digital Equity Initiative, which provided 10,000 hot spots, 6,000 Google Chromebook laptops and virtual tutoring to area students in need.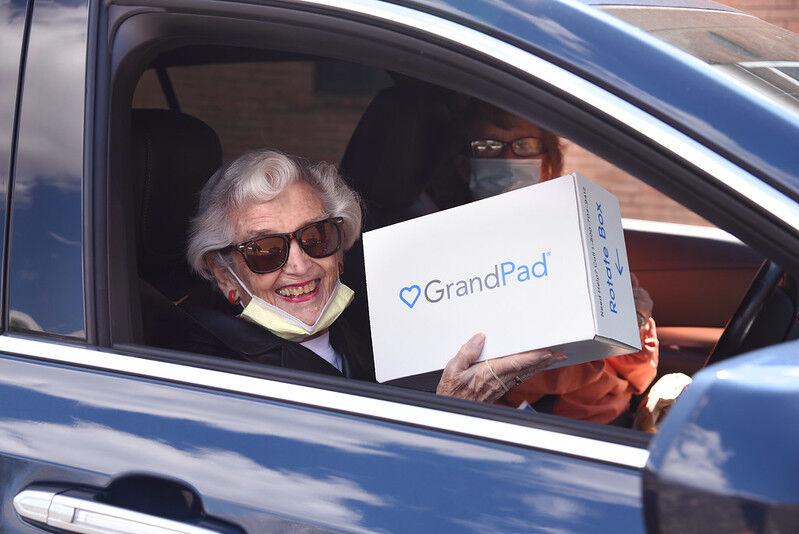 In March 2021, SLCL provided 1,500 GrandPad tablets to help underserved older adults access technology and stay connected to loved ones during the pandemic. A second round (1,500 more tablets) is set to be distributed this month to people who filled out an application. Additionally, the library improved its own facilities to better serve its in-person visitors.
"The library's Wi-Fi network was enhanced inside and outside of the buildings during the pandemic," Button says. "The network is accessible 24/7 now, and people may access it outside of the building even after the library is closed. SLCL also purchased and deployed Cradlepoint router devices on some bookmobiles to create Wi-Fi networks when we are out serving the community."
The St. Louis Community Foundation published a report earlier this year that found "nearly half of all households in St. Louis City and County are affected by some aspect of the digital divide and will require investment to ensure adequate long-term connectivity." The foundation and the Regional Business Council commissioned this report, which was prepared by the Center for Civic Research and Innovation and global accounting firm Ernst & Young.
Its results, which came from research conducted throughout 2021 and into 2022, imply that efforts like those SLCL has implemented are essential – but that more needs to be done.
Findings show that "the digital divide is best understood by examining and addressing five key components," including coverage, quality, service affordability, device affordability and digital literacy or mentorship. The report points out that any and all of these factors could impact an individual's or a family's connectivity. Amelia Bond, the foundation's president and CEO, says households' lack of access to devices with internet connectivity is a significant hurdle.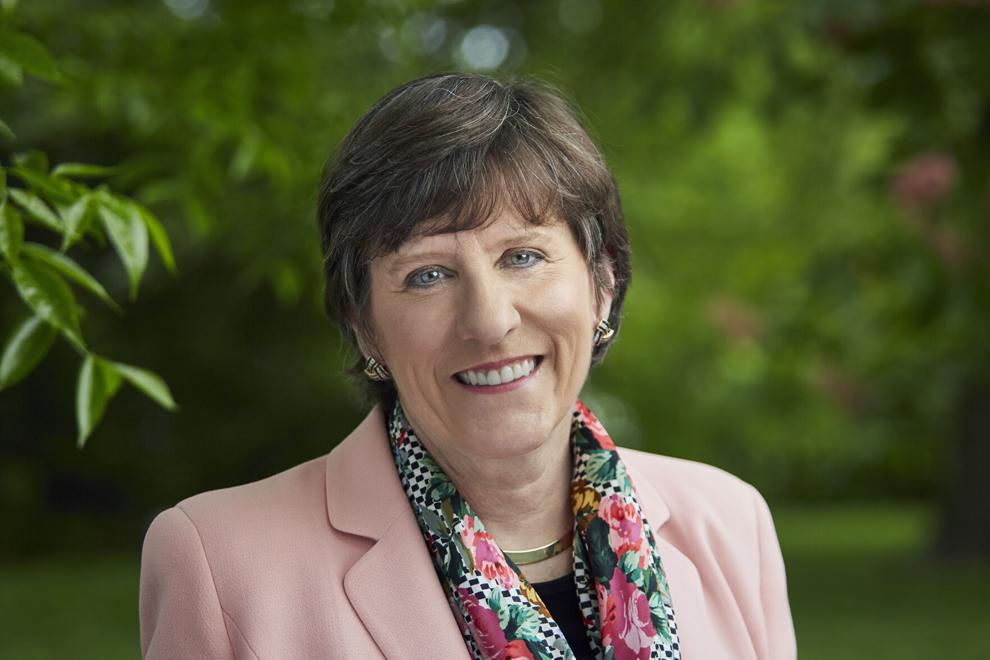 "It impacts everything from kids learning to seniors accessing health care to the workforce," Bond says. "Right now, if you don't have access to the internet, you aren't going to find a job. The more components of those five that touch you, the greater the divide."
Data shows that nearly 55 percent of the population across St. Louis and St. Louis County is "meaningfully impacted" by two or more of these barriers. Likewise, service affordability impacts between 70 and 75 percent of people in the metro area.
"Quite frankly, it's a poverty issue," Bond adds. "Where we have poverty, all of these issues impact them."
The federal government recognizes the divide as well. In 2021, Congress passed a $1 trillion infrastructure package that allotted $14.2 billion to the Affordable Connectivity Program, which subsidizes internet service for lower-income households. The foundation hopes to capture some of this funding – as well as other grant money, partnerships with the tech industry and independent funding – to roll out the next phase of its plan. The foundation plans to use the data collected in Phase 1 to connect disparate groups, make plans and playbooks for tackling the issue, and implement these ideas in the metro area.
"This is an enormous issue in our time," Bond says. "What the pandemic has done is provide unprecedented funding for us to address this issue. There are a lot of federal funds that are available now that we want to be sure to capture as much of as possible to bring to our region."
St. Louis County Library, 1640 S. Lindbergh Blvd., St. Louis, 314-994-3300, slcl.org
St. Louis Community Foundation, 2 Oak Knoll Park, St. Louis, 314-588-8200, stlgives.org
================

Source link