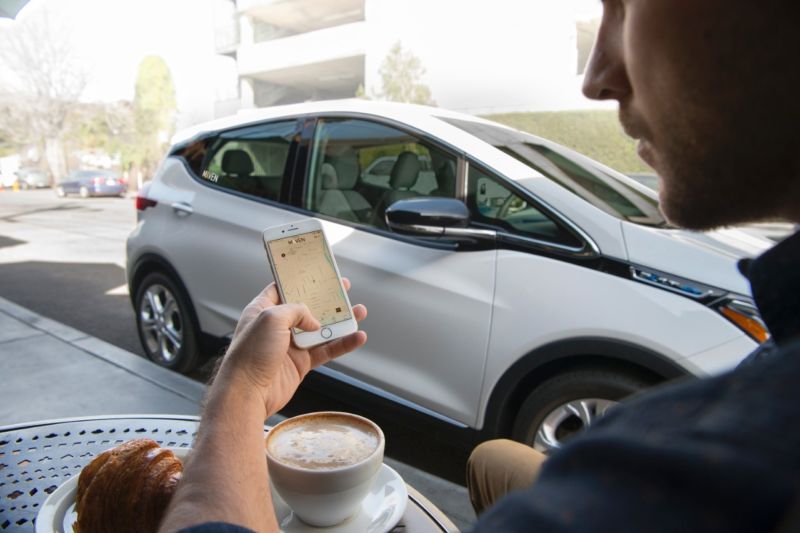 Everybody who's anybody in the car industry is getting down with mobility, and General Motors is no exception. GM has invested heavily in Lyft and it also has Maven, an in-house mobility brand that offers car-sharing in 17 cities across the US and Canada. Today, Maven and the City of Los Angeles announced they're collaborating to make over 1,000 Chevrolet Bolt electric vehicles available in the city.
The EVs will be available for people to drive themselves, and they'll also be accessible to Lyft drivers through the Lyft Express Drive program (which offers weekly rentals of GM vehicles for using with the service).
"Maven is a smart, seamless and flexible mobility platform providing sharing solutions that meet the different needs of unique communities," said Julia Steyn, Vice President of General Motors Urban Mobility and Maven. "Starting with Los Angeles, Maven will focus on collaborating with cities and municipalities to co-create smart transportation solutions that enhance mobility, create jobs and ease parking and congestion."
Drivers of Maven's Bolts will get free charging via the EVgo network for a limited time.
Maven will also play a central role in GM's roll-out of autonomous vehicles. Chevrolet is using the Bolt as the platform on which it is developing an SAE level 4 autonomous vehicle, and like rival Ford, our exposure to that self-driving vehicle will take place in the context of a ride-sharing service rather than a vehicle that you or I would buy at a dealership.
Chevrolet and Cruise Automation have already been testing out autonomous Bolts on the streets of San Francisco, as seen in the following video:
"This video was captured from one of our autonomous vehicles during a series of back to back test rides," said Kyle Vogt, CEO of Cruise Automation. "No advance planning was done, and this was captured in a single take. The operator selected a random destination using the Cruise mobile app, pushed a button, and the vehicle started moving. Rides like this occur hundreds of times per day across our test fleets."