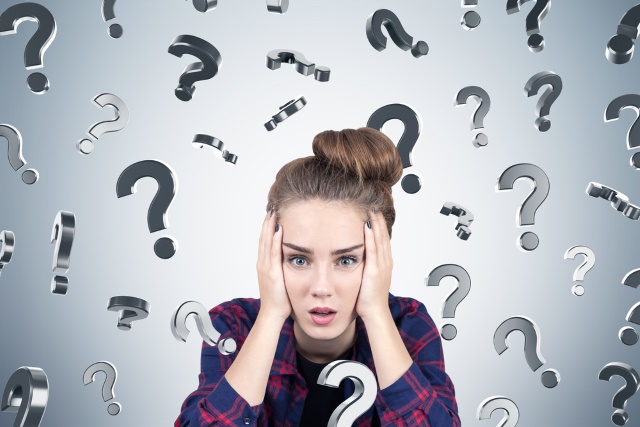 While certain corners of the software arena have been, well, cornered by a single big name, there are others in which there is choice aplenty. Case in point — messaging tools.
The number of messaging tools vying for attention is nothing short of bewildering, with everyone from Apple and Microsoft to Google and Facebook offering ways to communicate with other users of the same platforms. Choice may be a good thing — up to a point — but now it seems that Amazon has been feeling left out, and may be working on a messaging app of its own, called Anytime, further adding to the plethora of options.
According to AFTVnews, Amazon has been conducting a survey to determine just what it is people are looking for in a messaging app. Images provided to the site make reference to a messaging service called Amazon Anytime, and it's likely that any potential future tool would be built on the same technology as Amazon's existing enterprise-focuses Chime messaging service.
The leaked images show that Amazon describes Anytime as "everything you've always wanted in a messaging app — and a whole lot more!" But what does this mean. Read through the list of features and you'll be hard-pressed to find anything that stands out as unique:
Everyone's on it. Reach all of your friends just using their name. No numbers needed.

Private & secure. Keep chats private and encrypt important messages (like bank details)

Works everywhere. Chat seamlessly across desktop or mobile, iPhone or Android

Great for groups. With @mentions, fast photo sharing and video chat, group messaging is fun and easy

High-quality voice & video calls. Call a friend one-on-one or get on a group call: it's always free.

Express yourself. Mix up your conversations with GIFs, stickers, and emojis

Filters for photos and videos. Make video calls and pics fun with special effects and masks

Game on. Challenge friends and groups to games

Customize chats. Color code your conversations or add nicknames for your friends

New ways to hang out. Share your location, listen to music, order food together, split a bill, and a lot more: all in Anytime

Chat with businesses. Get super service, on your terms: make reservations, check on your orders, and even shop!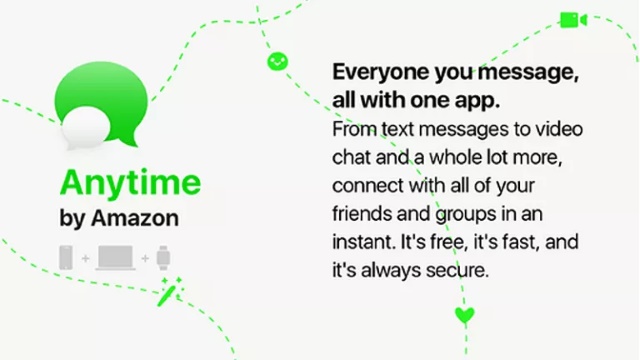 We're in danger of heading back to the days of the late-90s/early 00s where we were overwhelmed by instant messaging tools, very few of which were compatible with one another. With modern messaging apps, there's a dizzying array of proprietary protocols in use that mean people find that, in order to be able to remain in touch with all of the people they know, they need to use multiple apps.
It's understandable that every company out there wants a piece of the pie, but with the likes of Snapchat, Viber, Whatsapp, Facetime, Hangouts, Facebook Messenger and so on and so on and so on, it's hard to see how there's really a need for yet another option.
As we saw with instant messaging software and more recently digital assistants and voice-activated Echo-style devices, there's a risk of a dangerously fragmented marketplace in which neither the companies behind the products, nor the people using them, are winners. Aside from a terrifyingly dull race towards homogeneity, there's the aforementioned-problems of protocols and incompatibility which just ends up causing annoyance for users.
Amazon clearly has its reasons for wanting to branch out into messaging like this, but I'm damned if I can see the point.
Image credit:  ImageFlow / Shutterstock