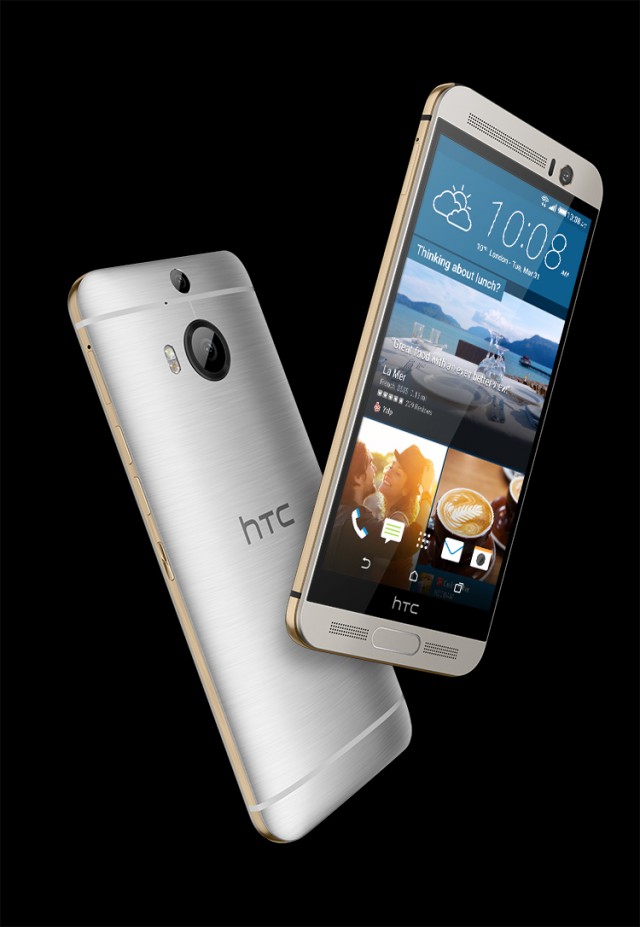 Originally announced in April, One M9+ is HTC's most-impressive Android smartphone of the year so far, besting the One M9 global flagship. However, for some reason, HTC decided that it would only sell the device in a couple of Asian markets, forcing interested buyers in other parts of the globe to, basically, import the device.
Fortunately for those looking to get One M9+, HTC just announced that it is also making the Android device available in European markets. It looks like those in US will have to wait a bit longer for its official debut — if it ever happens.
');
//]]>
For those who are not familiar with One M9+, it is basically a One M9 with a slightly larger display, a higher resolution, different processor, and, last but not least, a built-in fingerprint scanner. When HTC announced One M9+, I called it "hideous" because the company had chosen to place that fingerprint scanner just below the now-traditional black HTC bar, and keep the navigation buttons on the display. This approach does not look elegant, as it also wastes precious space on the display.
Here are the major specs for the European version of One M9+: 5.2-inch SuperLCD 3 display with a resolution of 1,440 by 2,560; 2.2 GHz octa-core Mediatek helioTM X10 processor; 3 GB of RAM 2,840 mAh battery; 20 MP Duo camera on the back with depth sensor; 4 MP UltraPixel camera on the front; 32 GB of internal storage; microSD card slot; Wi-FI 802.11ac; 4G LTE; Android 5.0 Lollipop; dimensions of 150.99 x 71.99 x 9.61 mm and weight of 168 grams.
There is no word yet regarding which European markets HTC has selected for the One M9+ release, nor the price of the device on the old continent.