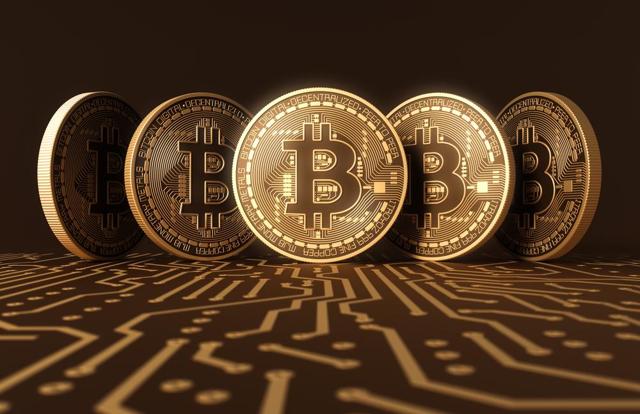 Source: Themerkle.com
Bitcoin $10K: On Track To A Trillion Dollar Valuation
Bitcoin (COIN) (OTCQX:GBTC) is trading above $10,000 once again. The world's most popular digital asset has surged by over 80% since hitting a significant bottom roughly two weeks ago. However, Bitcoin's current valuation is only about $180 billion, slightly more than half of where it was just two months ago and still pales in comparison to the market value of assets such as investable gold and global currencies. Bitcoin has the potential to become a trillion-dollar asset, but a few crucial elements need to line up favorably for it to get there.
Sentiment Speaks and Bitcoin's Price Listens
A big problem people have with Bitcoin is that it has no cash flow, no earnings, no dividend, no valuation, so it is not an easy asset to value. Essentially, all we have is supply, demand, and price to value bitcoin. Positive sentiment is perhaps the most important element concerning the price of Bitcoin, because it drives demand and discovers price. But for market participants to have positive sentiment concerning Bitcoin, certain elements need to be present.
Government Regulation
Perhaps the most important factor concerning Bitcoin and how it is perceived by the masses is governments' relation towards it. Ultimately, Bitcoin will have a very tough time succeeding if all the major governments of the world turn against it, declaring it illegal digital contraband, instead of legal digital tender. Luckily, it appears we're not headed in that direction, as many major governments have taken an open-minded approach to Bitcoin.
Bitcoin's two biggest markets Japan and the United States are largely open for Bitcoin business. Given the advent of Bitcoin futures trading and the introduction of constructive regulation, it appears that things are moving in the right direction to make Bitcoin more mainstream and more widely accepted.
However, certain major governments such as China and South Korea have taken a more a skeptical stance on Bitcoin. This has led to wild fluctuations in price, as well as to a certain level of unhealthy uncertainty surrounding the cryptocurrency world. Despite several setbacks, Bitcoin is likely to become more accepted by citizens and governments going forward as the cryptocurrency complex begins to take on a bigger role in the world of finance.
It is important to mention that Bitcoin and the entire cryptocurrency complex play an extremely small role in today's financial system. There are only about 23 million total blockchain accounts in the world today, which represents a mere 0.5% of the world's adult population who have access to bank accounts.
Bitcoin's Functionality Aspects
Everyone knows about Bitcoin's functionality issues when it comes to being a worldwide medium of exchange. Bitcoin is slow, relatively expensive, it lacks scale, and there are other digital currencies that perform similar functions much better. And although the Lightning Network promises to solve many of the functionality faults relating to Bitcoin, it is still unlikely that Bitcoin will become the preferred mass transactional vehicle of the digital world. There are simply much better coins to fulfill everyday transactions. However, that does not mean that Bitcoin can't act as a predominant digital store of value, as well as the digital reserve currency of the world. In fact, there is every indication that likely it will. Allow me to explain.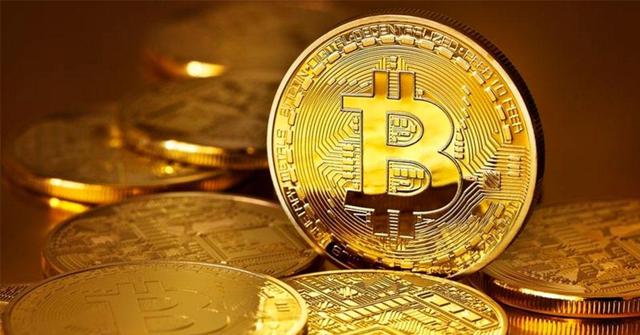 Source: PaySpaceMagazine.com
Currently, Bitcoin is functioning predominantly as a digital store of value, as well as a speculative investment vehicle. Some people own Bitcoin because they think they will make a quick buck and sell it to the next guy in line, and some people own it because they believe it will be worth a lot more in the future. Regardless of the buyer's intent, we know that Bitcoin's participation rate is extremely low when observed on a global level, as established earlier, fewer than 0.5% own Bitcoin. Therefore, the price is likely to continue to mostly appreciate in the coming years, making Bitcoin more of a creator of value, rather than a store of value, at this time. It is also important to note that despite being down close to 50% from the recent peak, Bitcoin is still up by about 1,000% in the last year alone.
The point is that Bitcoin is perceived as a creator of value and a potential store of value by millions of people, predominantly young people, who feel very comfortable keeping their funds in Bitcoin as opposed to in gold, cash, stocks, or in other traditional stores of value. Therefore, Bitcoin will continue to be a "store of value" for many individuals going forward, and the number of people storing their value in Bitcoin is likely to only increase in the future.
Bitcoin's value is likely to rise as it is a highly coveted digital asset with a limited supply, and potentially unlimited demand. Moreover, it is quickly becoming the gold to the digital world not only in the respect that it holds value but also in a sense that it can be a reserve digital currency and can be exchanged for other digital assets at any time.
The reason it makes sense for Bitcoin to take on the role as a reserve digital asset is because it has the best established and most secure multi-billion dollar network, it is the best known digital asset, it has first mover advantage, it is the predominant face of the cryptocurrency world, etc.
So, even if Bitcoin doesn't get adopted as the predominant digital worldwide medium of exchange, it can be used a reserve digital currency. In a sense, Bitcoin already is the reserve digital currency, so it is natural for it to continue to carry out this role. The current market value of investable gold and currencies that are used predominantly for store of value purposes as well as for transacting is about $94 trillion.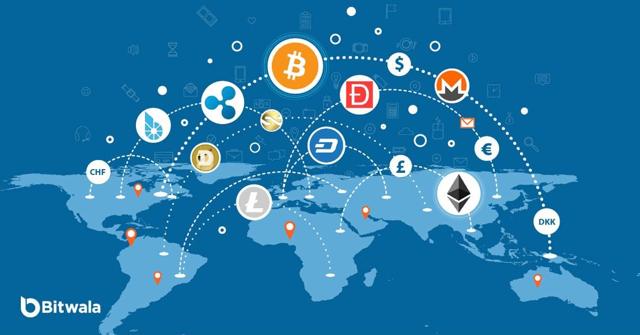 Source: Goodaudience.com
Bitcoin's current value is only $180 billion, and the entire cryptocurrency complex is only valued at $500 billion. Since digital assets can realistically compete for market share in this segment, it is very likely that their value will grow significantly with time. Given that Bitcoin is destined to play an instrumental role as the predominant digital store of value, as well as the digital reserve currency, Bitcoin should have no problem getting to a trillion-dollar valuation within the next few years.
Technical View
Cryptocurrency Complex
As we can see, the cryptocurrency complex peaked in early January with a market cap of over $800 billion. Then, a massive correction took place where the overall value dropped below $300 billion, but now, it has recovered and is right around $500 billion. We can also see that a clear head-and-shoulder pattern materialized, played out, and now, a bottom appears to be in. Higher prices are likely to follow.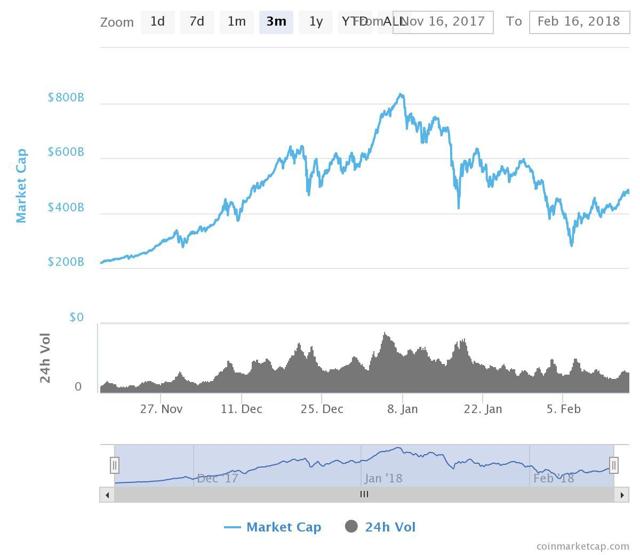 Source: CoinMarketCap.com
Bitcoin Market Cap Vs Altcoins
Some altcoins are destined to play important roles in the financial system of the future. Certain coins such as Ripple, Ethereum, and many others have already proved themselves to be much more efficient and much better at accomplishing certain instrumental tasks than elements pertaining to the current financial system. Naturally, not all altcoins will survive, and many may be proved useless, frauds even. However, Bitcoin, due to its security, popularity, trusted network, brand, and image, amongst other crucial elements is likely to remain the predominant digital store of value as well as a digital reserve currency going forward. This should allow Bitcoin to maintain roughly a 35% share of the crypto market going forward.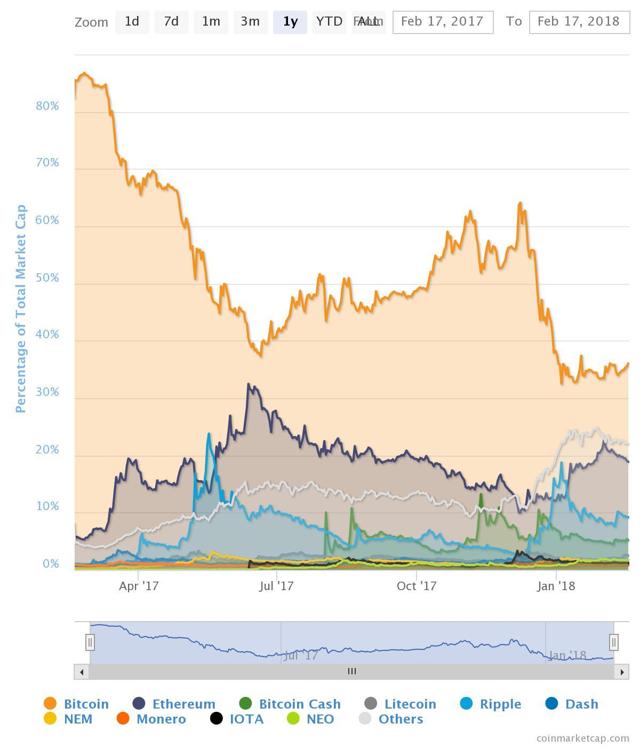 Bitcoin's Price Action
We can see that Bitcoin appears to have bottomed at major support of $5,000-6,000. Since then, Bitcoin has reversed and has traded significantly higher passing multiple key resistance levels, including $8,000 and $10,000. The next test for Bitcoin is to get above the $12,000-12,500 level. After that, I believe Bitcoin can proceed to test the previous highs around $20,000 and is likely to break out and trade significantly higher before year-end.
A Word About GBTC
GBTC is an ETN designed to track the price of Bitcoin, the fund owns Bitcoins and each share in the fund represents roughly 0.001 of one Bitcoin. GBTC is the first and only such instrument at this time that allows the trading of Bitcoin through the easy use of an ETN. The only other ways to directly bet on the prices of Bitcoin remain direct purchases of the cryptocurrency and futures trading. GBTC allows market participants to bet on the prices of Bitcoin by owning shares in the fund, which is much like owning a stock or an ETF.
GBTC Technical Image
Although GBTC trades at a massive premium of over 70% to Bitcoin, it is somewhat understandable, given that it is the only product similar to an ETF pertaining to Bitcoin. We can see that since hitting a low of under $10, GBTC has been rallying lockstep with Bitcoin. As Bitcoin's prices regain momentum above $10,000, GBTC should resume its move higher accordingly. GBTC is likely to continue to trade at a significant premium to Bitcoin until competing Bitcoin ETF products come to market. Also, GBTC is primarily a trading vehicle, if you want to own Bitcoin, I would encourage purchasing real Bitcoin through a trusted exchange.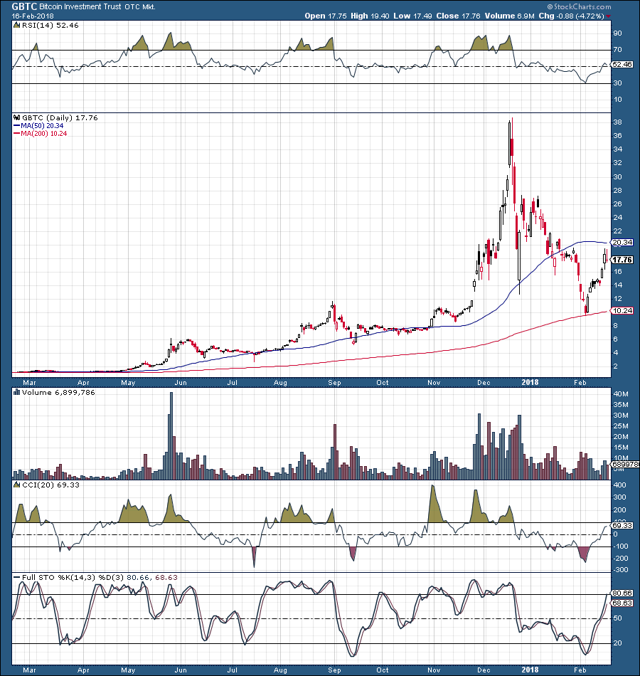 Source: StockCharts.com
The Bottom Line: Bitcoin Should Continue to Proceed Much Higher
Digital assets are still a relatively new phenomenon, and if this was baseball, we are likely somewhere near the bottom of the second inning in what is going to be a very long ball game. However, in the short time that they have been around, we have learned a few key things about cryptocurrencies. We know that the underlying technology that makes them work (blockchain) is groundbreaking. Meaning that it can accomplish similar tasks that are carried out by older systems with more security, efficiency, transparency, and at smaller transaction cost. We also know that digital assets work extremely well. They can do what they are designed to do, and once again, they do it much better than the current status quo. Therefore, it is only natural for them to continuously capture a larger portion of market share from the current massive market filled with currencies and investable gold.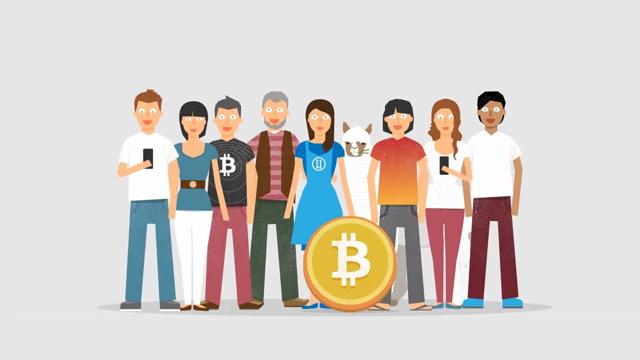 Source: Bitcoin.org
When digital assets capture just 5% of the enormous global financial system's store of value, and medium of exchange markets, that market share is going to be worth roughly $4.7 trillion. Given that Bitcoin represents and could conceivably continue to represent about 35% of the cryptocurrency complex's worth, its market cap will be valued at about $1.65 trillion in this scenario. This would produce a price of roughly $87,000 per Bitcoin. Keep in mind, this is only at 5% market share. If digital assets someday capture close to 50% of the global store of wealth, and worldwide medium of exchange market, the cryptocurrency complex will be worth close to $47 trillion, and Bitcoin's market value alone will be a staggering 16.45 trillion, or $870,000 per a Bitcoin.
Disclaimer: This article expresses solely my opinions, is produced for informational purposes only, and is not a recommendation to buy or sell any securities. Investing comes with risk to loss of principal. Please always conduct your own research and consider your investment decisions very carefully.
To receive real time updates, and get more information about this idea as well as other topics please visit the Albright Investment Group trading community. Join us and receive access to exclusive content, trade triggers, trading strategies, price action alerts, and price targets. Theses value adding features are available only to members of our trading community, and are not typically discussed in public articles.
Disclosure: I am/we are long BITCOIN.
I wrote this article myself, and it expresses my own opinions. I am not receiving compensation for it (other than from Seeking Alpha). I have no business relationship with any company whose stock is mentioned in this article.