Welcome to the first edition of BeInCrypto's "Today in Crypto Twitter" — a daily round-up of the things you may or may not have missed in the cryptosphere.
Bitcoin Millionaires
Pierre Rochard decided to tweet out something that many find to be more than a bit disingenuous. Early this morning, the Bitcoin maximalist claimed that everyone who owns 0.01 bitcoins is "literally a millionaire."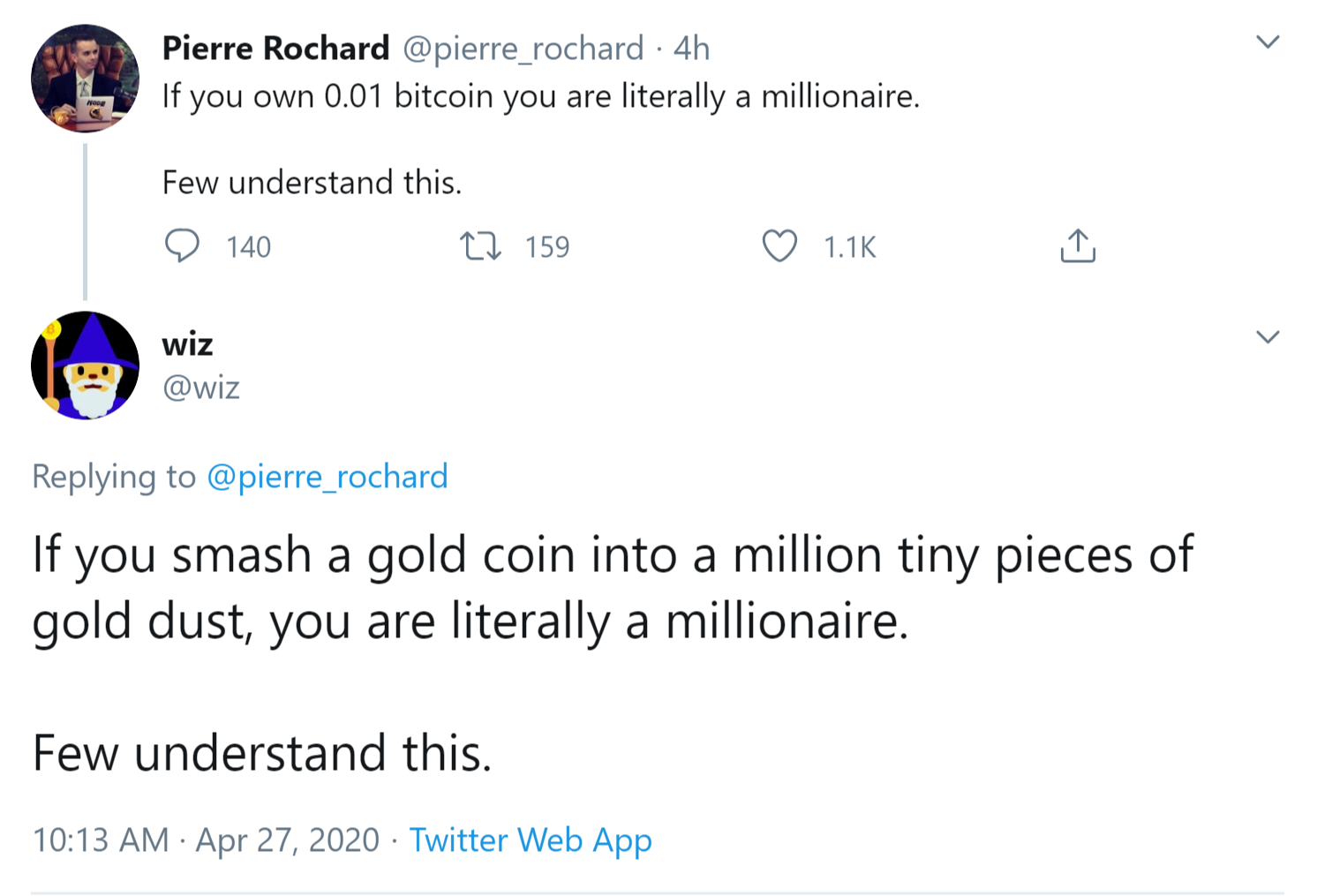 While his claim is centered around the fact that 0.01 bitcoins equates to one million satoshis — the smallest measurement of a bitcoin — the claim doesn't really make as much sense as Rochard would like his followers to believe. As @wiz pointed out, you could merely divide anything you consider to be money or valuable (even dogecoins) into a million pieces and call yourself a millionaire.
If you measure the term "millionaire" in terms of United States dollars, then 0.01 BTC is actually worth 77.02 USD — which means you aren't even a hundredaire.
It is worth noting, however, that there will never be enough bitcoins in existence for every actual millionaire in the world to own one.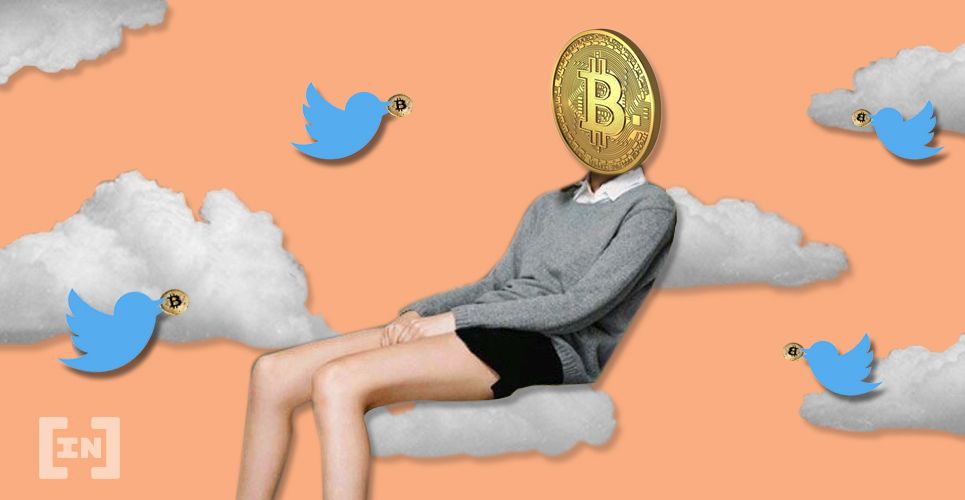 When You Know Less About Finance than a Kid
You think you're an expert on the financial markets simply because you've had a bit of success with degen leverage trades on BitMEX? Think again.
One video that made the rounds on Crypto Twitter yesterday and today features a kid flexin' his knowledge of all things finance — from risk management to commercial real estate investment to the Home Owners Association to debt to tax write-offs.
this kid is smarter than you pic.twitter.com/MP4cEbMA6x

— Kim Frog Un ✪ (@coinyeezy) April 26, 2020
Be honest — the little dude knows more than you, doesn't he? (He probably knows more than Pierre Rochard, too.)
When Moon, Peter Schiff?
Gold bug and notorious Bitcoin basher Peter Schiff loves to antagonize the Crypto Twitter community. Unsurprisingly, Crypto Twitter loves to give it back.
Schiff may have missed the many opportunities to ride the Bitcoin rocket throughout the past half-decade or so, but — as shown in the tweet below — he's well equipped to make is moon landing when gold really takes off.
Peter Schiff when gold finally moons pic.twitter.com/8xJNJEL3dy

— Charles (@CryptoCharles__) April 27, 2020
Did we miss anything on Crypto Twitter today? Let us know in the comments below — and don't forget to tune in every weekday for more nonsense from everyone's favorite corner of the Twitterverse.
---
Do you want to Be In Crypto?Join our Telegram Trading Group for FREE Trading Signals,a FREE Trading Course for Beginners and Advanced Tradersand a lot of fun!
Images courtesy of Shutterstock, Trading View and Twitter.
Disclaimer. Read MoreRead Less
As a leading organization in blockchain and fintech news, BeInCrypto always makes every effort to adhere to a strict set of editorial policies and practice the highest level of journalistic standards. That being said, we always encourage and urge readers to conduct their own research in relation to any claims made in this article.
This article is intended as news or presented for informational purposes only. The topic of the article and information provided could potentially impact the value of a digital asset or cryptocurrency but is never intended to do so. Likewise, the content of the article and information provided within is not intended to, and does not, present sufficient information for the purposes of making a financial decision or investment. This article is explicitly not intended to be financial advice, is not financial advice, and should not be construed as financial advice. The content and information provided in this article were not prepared by a certified financial professional. All readers should always conduct their own due diligence with a certified financial professional before making any investment decisions.
The author of this article may, at the time of its writing, hold any amount of Bitcoin, cryptocurrency, other digital currency, or financial instruments — including but not limited to any that appear in the contents of this article.
===========
Website source