Esports
Extreme Intros Kits for Hosting Safer Events
By Dian Schaffhauser
06/23/20
A
network gear company has compiled a bundle of products that's being
promoted as a ramp-up for hosting virus-safe esports and athletic
events at schools and other locations. Extreme
Networks
has introduced the Event
and Venue Operations (EVO) Kits,
intended to keep attendees and staff safer during games.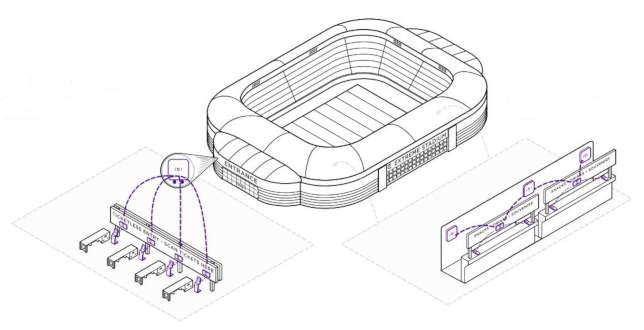 The
Extreme Networks Event and Venue Operations Kits accommodate
digital ticketing and contactless payments, along with high-capacity
outdoor
wireless access points, with the intention of making crowd activities
safer.
The
EVO Kits provide for deployment of digital ticketing and touchless
payment systems to reduce physical contact. The kits also include
outdoor Wi-Fi 6 access points designed to support intensive and
high-density connectivity requirements for gates, concession stands
and other locations where touchless transactions occur. Attendees
gain entry to venues by scanning tickets from their phones. By going
to digital ticketing, according to the company, the venues gain
access to data about their fans.
Until
Aug. 31, 2020, those schools that purchase five or more of the EVO
Kits will receive an Extreme Stadium Network Appliance for one
dollar.
The
sports venue is an important segment for Extreme. The company
reported that it supports sports stadiums for at least 17,000 schools
and 4,500 college campuses around the world.

Dian Schaffhauser is a senior contributing editor for 1105 Media's education publications THE Journal, Campus Technology and Spaces4Learning. She can be reached at [email protected] or on Twitter @schaffhauser.


===========
Website source