Posting in Reddit's "Am I The A**hole" forum on Tuesday, Redditor u/Global_Rich2165 said that they want to keep their siblings' "true paternity" a secret until the reading of their father's will.
In their now-viral post that has garnered more than 15,000 votes and over 1,500 comments, u/Global_Rich2165 explained that their mother cheated on their father "a lot." Because of their mother's many extramarital affairs, the Redditor's father always questioned the Redditor's paternity.
"For my 13th bday my dad bought me a paternity test and even though the test results came back that I am indeed his, he accused me [or my mother] of sleeping with the test guy," u/Global_Rich2165 wrote.
The Redditor's younger siblings treated u/Global_Rich2165 poorly "for years," because they also believed the DNA test results were false. But what the Redditor's siblings don't realize is that they might not be their father's biological children.
"I have known for a long time that my younger sister was not my dad's," u/Global_Rich2165 claimed.
"When I did my ancestry DNA test, my sister wanted to get one too. My mom freaked out, admitted her indiscretion and begged me to convince my sister that it was a waste of money and that she could just have a copy of my results." So, u/Global_Rich2165 did just that.
The Redditor added that they also recently learned about their brother's paternity after his ex-wife ran a DNA test on her kids.
"[L]ow [sic] and behold my brother's kids only seem to share relatives from my mom's side," they said.
The reason u/Global_Rich2165 wants to keep this a secret is because their father added a stipulation to his will, which states that his estate can only be divided among his biological children.
No one but the u/Global_Rich2165—and their mother—knows this.
They concluded: "[Would I be the a**hole] if I did not tell my siblings, and just let this play out at the will reading? Take everything, and kick them out of the family home?"
Newsweek reached out to u/Global_Rich2165 for comment.
If an individual is trying to prove paternity for legal purposes, "the test must take place in a medical setting [a legal DNA paternity test]," said the Cleveland Clinic. Otherwise, at-home paternity tests are OK to use.
However, the clinic warned that ancestry DNA tests "can identify potential DNA matches, but only a DNA paternity test can prove a father-child DNA match."
At-home paternity tests cost anywhere from $60 to $200, whereas legal tests can cost up to $500.
"Health insurance doesn't cover these costs," the clinic said.
In the post, u/Global_Rich2165 explained that their husband thinks "that [witholding all the paternity/will information] is stooping to their level." But commenters feel that u/Global_Rich2165 has every right to stoop to their family's level.
"STOOP! STOOP! STOOP," exclaimed u/Libba_Loo. "Seriously though, NTA [not the a**hole], your [half] sibs sound like entitled pieces of work."
"NTA, if they are this stupid then they deserve a good shock. Get everything and laugh your way to the bank. Sorry your family sucks," commented u/Khanover7.
"NTA—this not about stooping to their level it's only following your father's wishes, it's not your fault and you should not have to share regardless. Let it play out," added u/kipha01.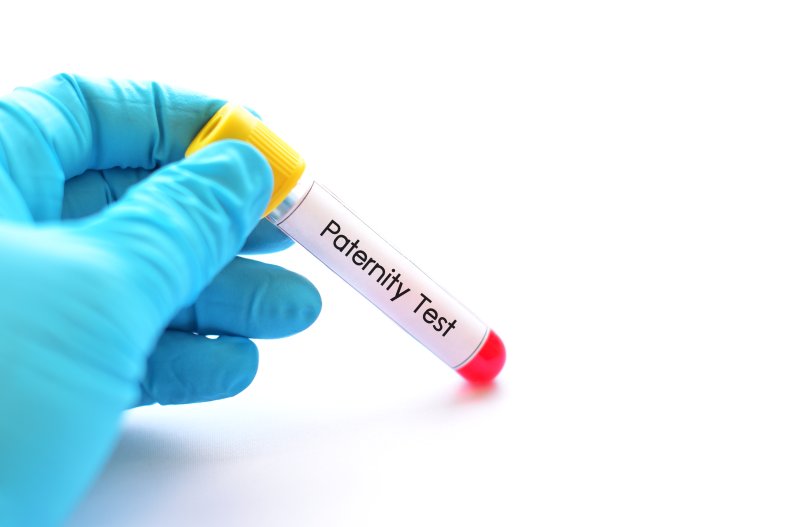 ================

Source link