After four years in a job, a woman took to Reddit to share the parting gift her employer gave her, and the internet finds it spectacularly underwhelming.
Posting to the discussion-based site, an account called Dyne-nine shared photos of the grease-stained gift box, explaining: "I left my old job after 4 years, they sent me this."
In the box, we can see a bag of mini pretzels, various snack bars, a plastic figurine, a miniature hand sanitizer and a small moisturizer.
To add insult to injury, the woman also shared a photograph of a note which asked her to "take a picture" with all the items in the box for their social media.
It also read: "We appreciate all your hard work and wanted to send you some healthy, tasty treats! Enjoy!"
Another print out is also shown, which reads: "Thank you so much for all your care and hard work. Thank you… for all the help since we started working together. You are awesome."
Since the photographs were posted online on November 30, they have attracted nearly 18,000 upvotes and over 800 comments of people sharing in the woman's shock.
One Reddit user, Radley500, wrote: "I can't stop laughing at this. It seriously looks like everyone has just contributed something from the top drawer of their desk."
Another person, DejectedBeet, added: "Looks like everyone emptied their pockets and handbags into a box."
JustMeLurkingAround typed: "And don't forget to take a picture with ALL THE SNACKS …This note really takes the cake. I would post exactly these pics to their official social media."
Regnald shared: "I'm genuinely incensed on your behalf."
TristansDad opined: "I know that corporate things like this are sometimes ordered through a service company. So it might be that your ex-employer would be just as horrified to see what is sent out in their name. That could partly be the reason they ask for social media posts. To see what they're getting. Or maybe not. Maybe they really just don't give a s***."
However, the story poster hit down this notion that the company did not have culpability, explaining: "It's the latter."
Xcleru commented: "Lmfao [laughing my f***ing a** off] especially with the random a** single use hand wipes next to what looks like the glitter hand sanitizer."
PAirSCargo admitted: "I've worked in a shared office space with four other people and our junk drawer/up for grabs snacks could have made you a better going away present."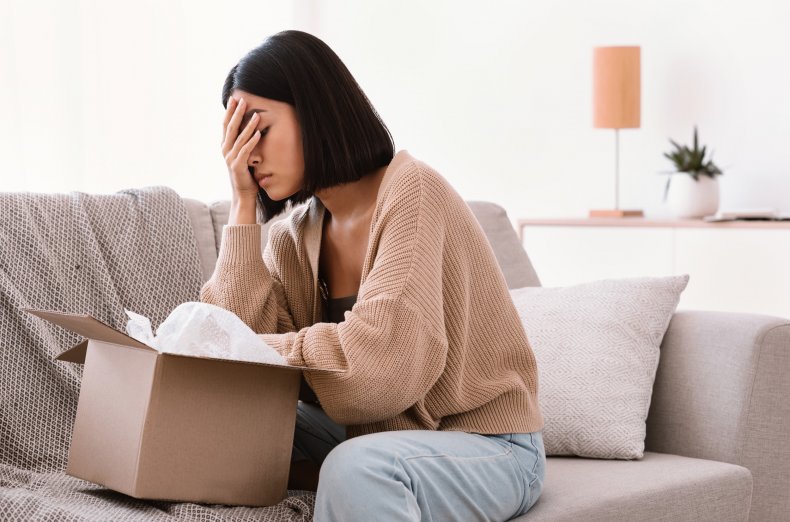 ================

Source link