A spectacular wedding dance has gone viral on TikTok, with viewers heaping praise on the bride for pulling off the elaborately choreographed routine on her big day.
However, not everyone commenting on the post was so impressed with the newlywed's efforts on the dance floor.
With couples seeking increasingly inventive ways to make their wedding that bit more memorable, dance routines have quickly become popular among brides and grooms.
It's a chance to create something eye-catching, memorable and, in the age of social media, potentially your very own viral moment to look back on forever. But a good dance routine takes time, effort and, above all, practice.
Reba Brown, assistant director at New York-based wedding choreography business Ajna, told Brides it's crucial to start work on the routine as soon as you can.
"While it's obvious that everybody has a different learning curve, we always recommend starting early since things can get crazy as the weddings get closer," she said. "We also want people to feel confident and comfortable performing which comes with practice. We recommend starting 2-3 months before the big day."
While practice undoubtedly makes perfect, Nicolle Wolicki, the bride who stars in the viral wedding dance video, had something of a head start in that respect. A self-proclaimed "Twerk instructor," Wolicki's Facebook account states that she works as a dance teacher at URJ Camp Newman Institute for Living Judaism in Santa Rosa, California, and currently resides in Tel-Aviv, Israel.
So it goes without saying that, when it comes to dance routines, she's got some experience behind her. But if any further proof of that was required, the video she posted to TikTok under the handle twerktimewithnicolle, should provide it.
In the clip, Wolicki can be seen, front and center, performing an energetic dance at what appears to be her own wedding. It can be watched here.
She can be seen strutting her stuff in what looks like a modified version of her wedding dress, while seven backing dancers dressed in black move around, in sync, behind her.
Performing to a remixed version of the Sean Paul hit "Shake That Thing," Wolicki leads the group in a breathtaking routine, while guests watch and take pictures and videos from all around them.
There are audible gasps and cheers throughout the dance, with Wolicki pulling it off in style – despite admitting she may have been ever so slightly incapacitated after possibly enjoying a glass or two of champagne earlier in the reception.
"Can you tell I was a little bit drunk," she writes alongside the clip, which is one of several shared to her TikTok account showcasing her impressive efforts.
Another shows Wolicki in her full wedding dress, further confirming the likelihood that she changed out of the gown to perform the dance.
This clip chronicling her dance routine, however, appeared to strike a chord with many on social media. At the time of writing it had already been watched 7.4 million times, with many viewers full of praise for the bride's efforts on her big day.
Ava Dečman wrote: "Drunk or not, YOU WERE AMAZING! QUEENS!" with Alexa Sophia agreeing: "You killed this." Jennascibetta said she did an "amazing job" while Sarvannah concurred: "You killed it."
For others, the video served as something approaching inspiration. Anahera_20 tagged a friend writing: "you should do this at your wedding" and blacksandy tagged her fiance commenting: "imagine this in our wedding."
Not everyone was impressed though. User3623966821837 said: "When did weddings become the bride's private dance show? Like… it's a freakin' wedding, not dancing with the stars."
Gordinaramsey commented: "Watching these gives me second hand embarrassment every time" while Bridget Maloney wrote: "I'm convinced that people that perform at their weddings with their wedding party do those weird 'shows' for their families as kids like every day."
Newsweek has contacted Wolicki for comment.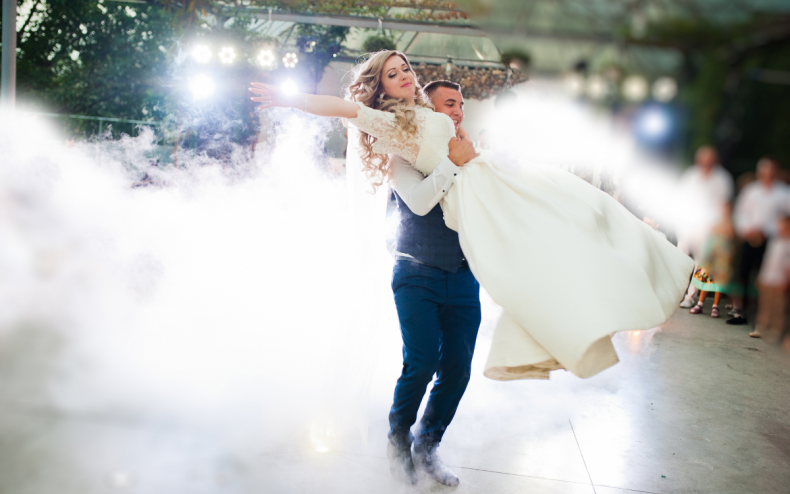 ================

Source link