More than half of the seven seats on the Hanover Board of Supervisors will be contested in next month's election, but Democrats either way will not be picking up a majority on the board this go around with only three candidates running for office.
South Anna Supervisor Wayne Hazard is retiring, and Cold Harbor Supervisor Scott Wyatt will leave as he is seeking a seat in the Virginia House of Delegates, meaning that there will be at least two new supervisors next year.
Hanover School Board member Susan Dibble, who is running as a Republican, will face Democratic challenger Clara James Scott. Vying for the second vacant seat are newcomers Michael Herzberg and James Doran. 
Running unopposed are Ashland District Supervisor Faye Prichard (the board's only Democrat), Chickahominy Supervisor Angela Kelly-Wiecek and Mechanicsville Supervisor W. Canova Peterson, the board's current chairman.
Republican supervisors Aubrey "Bucky" Stanley and Sean Davis are the only incumbents whose races are contested. Stanley faces Democrat Crystal Robens, and Davis will face off against independent candidate Daryl Chesley.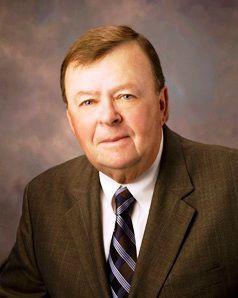 Aubrey M. "Bucky" Stanley Jr., Republican
Family-run business owner, timber industry
Why are you running for office?
I've been here a long time. I'm support keeping taxes low to support businesses coming here. I've never voted for a tax rate increase because I think we should only spend within our means.
What issues appear to be the most important to constituents in your district?
In my district, people =don't want more housing. It would mean having to pay more schools and public services. People are also concerned about the lack of broadband and internet service.
If elected, how are you planning to address those concerns or ideas?
We recently started a new internet committee and got a number of people who want to be one that. We want people who are well versed in internet service. I think that may help.
Process improvement engineer and efficiency expert for federally funded research and development center.
Why are you running for office?
I decided to run because no office should be a lifetime appointment and I believe the issues in our district are reaching a critical tipping point. I have been knocking on doors for months to tell people how important this local election is, and ask them about their concerns. Despite being in office since I was in kindergarten, I have never spoken to a single person who has also heard from my opponent at their door. I may not be able to agree with every person in the district, but I can certainly pledge to listen to them. I chose to run for Board of Supervisors because it is so non-partisan they don't even put an "R" or a "D" next to your name and I like that. Choose your representatives based on whether they will do a good job. National political issues have very little effect on local government. I am running for office because I am highly qualified, have the time and ability to serve, I am not beholden to any special interests or the construction industry, and our citizens deserve an active participant as their representative, who will get things done.
What issues appear to be the most important to constituents in your district?
The primary issues that I see in our region are inadequate access to high speed internet and teacher salaries (thousands lower than the national average) that are causing us to lose qualified, experienced teachers as they can be paid over $10,000 more by going to neighboring counties. Hanover is known for great schools, but how can they stay great if some of our children cannot even do their required work online and all of their amazing teachers are leaving? Our district is in critical need of economic development, but how can we attract businesses and medical facilities if they cannot access the reliable high speed internet they require to operate? I also hear complaints from constituents about over-development. I believe it is important to staff the board with citizens who are not beholden to the construction industry for their paycheck as this creates a conflict of interest. Development is not the best solution for internet as it creates a deep chasm between the new homes – "the haves" and the existing homes "the have nots". Also, as residential development is mostly tax negative (meaning it costs the county money,) we should be focusing more on economic development to draw in tax dollars rather than destroying the rural nature of our beautiful county. We need plans to support our farmers rather than turning family farms into cookie-cutter communities. I love living in Hanover. I wouldn't want to live anywhere else. I think most of the citizens here feel the same way. The board is elected to protect the way of life that we have come to love while allowing for growth and improving our infrastructure to support it. It is a delicate balance and it is important to have representatives who understand and can share many perspectives.
If elected, how are you planning to address those concerns or ideas?
I am a fiscal conservative at heart, and I see no reason to raise taxes to address these issues, as other localities have addressed the same issues without doing so. The solution I would seek would be a bond referendum where voters could choose whether to support these efforts. The bond would then be paid back in a combination of two ways – (1) Hanover County would raise the fees for traffic violations in the county by $100 until it is repaid and (2) the increase in home values from having high speed internet – This varies but many realtors estimate a 6% difference in rural areas. 73% of traffic violations written in Hanover County are given to residents of other counties. So we can repay the referendum from a combination of the prosperity that it brings (home values) and from resources of those who choose to break the law, who happen to be mostly non-residents.
F. Michael Herzberg IV, Republican
Master gasfitter, owner of a small HVAC business
Why are you running for office?
I am a 26-year resident of Mechanicsville and reside in the Locust Hill subdivision near Cold Harbor and Walnut Grove Rd. I am 52 years of age and I own and operate a small heating and a/c business. I have 32 years of hard work experience, mostly listening to people and fixing problems.
What issues appear to be the most important to constituents in your district?
Hanover is a great place to live, work, and raise a family and it must be preserved. Strong leadership and good management skills are required at the local level to manage growth, expand high speed internet, and keep our schools and communities safe.
If elected, how are you planning to address those concerns or ideas?
My successful business experience and proven customer service skills will be very beneficial to our citizens. I will work hard and I will work with anyone who wants to get the job done for the people of Hanover County.
James P. Doran II, Democrat
Budget and forecasting manager at Virginia Information Technologies Agency
Why are you running for office?
I'm running for the Board of Supervisors to give back to the community that has been so great to me and my family. In Hanover, the Board of Supervisors has many responsibilities and should have members that want to make a positive difference in the citizens lives. Also, I believe it's important that the Board of Supervisors has at least one or more members with children in the school system because education spending makes up the largest portion of the county budget. That first-hand knowledge of the teachers and administration as well as the challenges they are facing is critically important. Lastly, I want to be a voice for ALL county residents – opening lines of communication between the county government and the citizens is a top priority.
What issues appear to be the most important to constituents in your district?
Expansion of reliable high speed internet access is a top priority and one that I've already started working on as a candidate. Lack of high speed internet affects all aspects of daily life – students can't do assignments, businesses don't want to locate in places without it, home values suffer for those that don't have it, etc.
Another important issue is making sure compensation for our wonderful teachers is on par with other localities in the metro Richmond region.  Hanover lags behind neighbors Henrico, Chesterfield and the City of Richmond for virtually every year of service beyond year 15. Losing experienced teachers because they can be better compensated is an issue that needs to be addressed. 
Lastly, proper land use decisions are very important to residents of Cold Harbor.  It is a mostly rural district with a great deal of farm land and open spaces between residences.  Folks live in the Cold Harbor District because they like the quiet, rural character it has.  Recent Boards have had ties to developers, real estate agencies and industries that would benefit from additional development.  I will make sure that Cold Harbor maintains its rural character as well as work to provide options for our family farms so they can continue to be profitable businesses.
If elected, how are you planning to address those concerns or ideas?
On expansion of high speed internet access, I would request to be one of the two Board members that would be assigned to the newly formed Broadband Advisory Committee.  In this role, I could directly work on solutions to this issue with county residents and service providers. 
For teacher compensation, I would work with my fellow Board members as well as the School Board and Superintendent Gill to identify opportunities to decompress the salary scale as well as increase compensation for our experienced teachers. My professional experience is as a budget manager for a state agency so I work on difficult funding decisions every day. I will work with the County departments to explore new funding sources, such as a bond referendum, grants and public/private partnerships.  I believe we can better leverage our existing tax dollars. 
On land use concerns, I will be fully engaged in the planning and zoning processes along with my district's planning commission appointee, asking the tough questions that residents expect from someone that represents them.  I will evaluate each new development request to make sure it is in accordance with the County's Comprehensive Plan and does not violate the desired density for new developments. 
I will also make sure the existing roads can handle the proposed development. In order to ensure community input is received, I plan to hold regular community meetings as well as actively update citizens via email, cell phone and social media. Communication with residents has to be a top priority.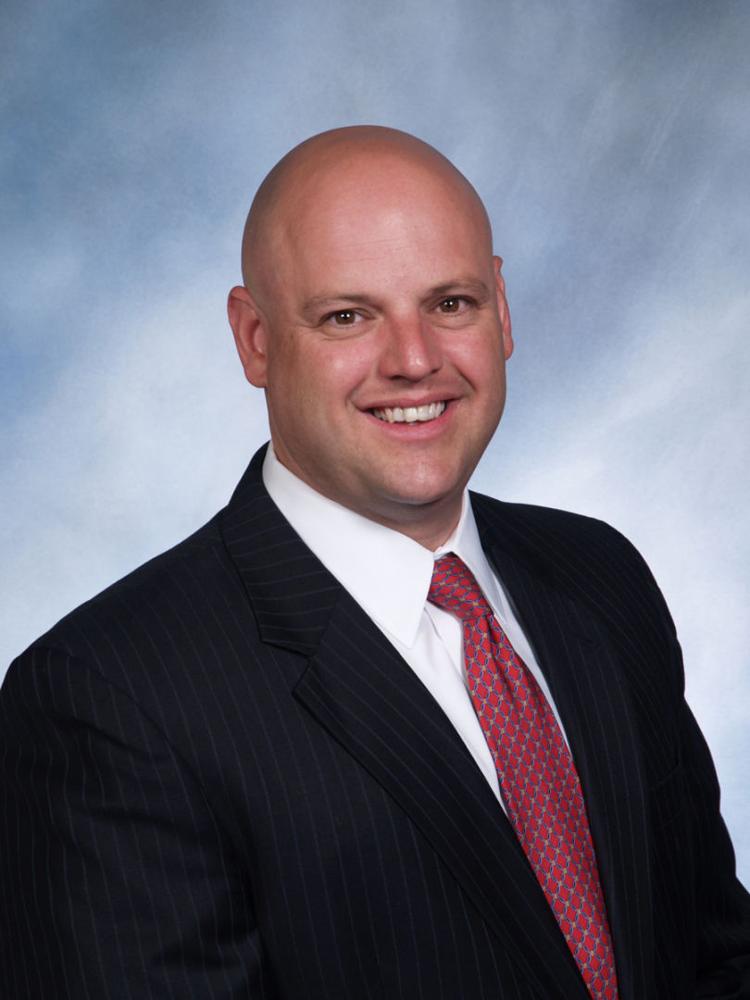 Sean M. Davis, Republican
Founder of Commonwealth Training Partners, Marine Corps veteran
Why are you running for office?
I was encouraged to seek reelection by many of my constituents and a number of Hanover County leaders. Over the past few years we have made tremendous strides, and we have had many successes in Hanover County. My constituents know that I am open, responsive, and will advance their issues. As an active member of my community prior to serving on the Board of Supervisors, holding public office has really been a continuation of service to my fellow Hanovarians. I have been engaged in Hanover County long before I held public office and being asked to run for reelection by constituents means I felt an obligation to seek another termr. Hanover is in the best position we have seen in many years. Record low unemployment, low crime rates and high clearance rates, substantial economic development that doesn't stress infrastructure, fully accredited schools, and increased satisfaction in citizen confidence with their government.
These achievements are due to implementing a belief system that we are successful because of our citizen involvement. I have worked extremely hard to create a culture of openness and responsiveness.
This culture is most apparent when it comes to my record of supporting and maintaining our rural nature, supporting Fire/EMS and the Sheriff's Office, and my commitment to Hanover County Public Schools. 
I am running for reelection to further the positive trends we are experiencing and continue my active service to the people of Hanover.
What issues appear to be the most important to constituents in your district?
The biggest challenges we face are mandates placed on Hanover County by the state and federal governments. Often times these mandates are not accompanied with the necessary funds to implement the onerous requirements. We see this play out when it comes to providing the essential services of government. As an example, the state never fully funds teacher raises and educational needs. In Hanover, we consistently make up the difference in state cuts by using local dollars. I am proud that we make a commitment to give all school personnel raises but the state needs to do more. Likewise, we have seen a reduction of over 90% in state funding for secondary roads. I am proud that I was able to secure all of the funding to alleviate many of the traffic issues on Polegreen Road; however, the state should have played a larger role in this project.
If elected, how are you planning to address those concerns or ideas?
With regard to public safety and education, I will continue to partner with Sheriff David Hines, our Fire/EMS community, and HCPS to ensure we are meeting their needs as well as the expectations of our community. As it relates to unfunded mandates, I will continue to find innovative ways to fill the needs brought to me by my fellow citizens. Further, I will maintain my strong advocacy for the state and federal governments to pay their fair share.
Daryl Henry Chesley, Independent
Teacher, school administrator, educator at United Network for Organ Sharing (UNOS), U.S. Navy veteran
Why are you running for office?
I am the only candidate on the Hanover ballot that is speaking to the issue of continuous process improvement. Hanover is a really good place to work and live – but we can do better. If we continue with the current reactionary mindset of the incumbents, we'll never reach our full potential. By committing to implementing processes that will guarantee to reduce waste and improve efficiencies countywide Hanover can take the next step in providing a great place to work and live for our residents. The top industries in the state/country/world have committed to quality improvement processes. It would be negligent if Hanover County did not.
What issues appear to be the most important to constituents in your district?
Lagging teacher salaries and old school building are the symptom. The cause is a lack of leadership to provide a long-term solution to these issues. There is also a great deal of inequity in access to high-speed internet.
If elected, how are you planning to address those concerns or ideas?
Commit to creating solutions. Not deferring difficult decisions. These are not new issues for the county, but decision makers are reluctant to commit, for fear of not being re-elected. If we work together, in a non-partisan strategic process, we can develop solutions in the long term best interest of the county.
Susan P. "Sue" Dibble, Republican
Certified Landscape Architect / Class A Contractor in VA
Why are you running for office?
In 2013, after being very active in our community and in the PTA, I was appointed to the Hanover County School Board. Over the past 6+ years, I have had the unique opportunity to interact with, to get to know and to care for our students and their families. It is because of these relationships and because of my genuine desire to continue to serve our South Anna Community that I am running for the South Anna seat on the Hanover County Board of Supervisors.
I believe that my community involvement, my six years on the School Board and my business experience make me a highly qualified candidate for a Board of Supervisor.
I have been a PTA volunteer for the past 11 years, serving multiple years as President and Vice President. In 2012, I was awarded the Hanover County Spirit of One Volunteer of the Year Award.
I am a current member and Past Chairman of the Hanover County Social Services Board, serving our constituents in need of assistance for the past seven years.
I have been a successful business Owner since 1990 and have extensive experience in financial and business management. Running a County is a business, and we need business-minded people at the helm!
I am proud of my accomplishments and believe I can be an effective Supervisor. By working together with our constituents, we can preserve the values and traditions of our Hanover Community and maintain our reputation as one of the best places to live, work and raise our precious families.
What issues appear to be the most important to constituents in your district?
Preserving our rural character, schools and safety.
If elected, how are you planning to address those concerns or ideas?
As Supervisor, I will seek to preserve our rural character while supporting only smart development in appropriate locations. Smart development that is revenue generating and self supporting. Smart development that is not taxing on our current infrastructures such as roads, schools, fire/EMS and Sheriff departments. Our schools consistently rank at the top of all reporting categories in Virginia. I will continue to make school funding a priority and continue to support funding for teacher salaries, student instruction and facilities maintenance. The safety of our family members is a top priority for all of us. In recent years, we have expanded services and manpower in both the Sheriff's Office and Fire-EMS Department. I will continue to work with Sheriff Hines and Chief Piland in a proactive manner as we strive to keep our community safe.
Clara James Scott, Democrat
Retired principal/part-time adult education teacher
Why are you running for office?
I am running because want to preserve the rural character of the community where I grew up while bringing it into the 21st century. I want all Hanover residents finally to have internet access. I want a school system that is competitive with other systems in Virginia. I want to encourage foresighted, responsible growth.
What issues appear to be the most important to constituents in your district?
The issues that appear to be the most important to constituents in the South Anna district are irresponsible growth, improving the school system, and the lack of broadband internet access.
If elected, how are you planning to address those concerns or ideas?
To address the issue of irresponsible growth, I will provide opportunities for constituents to be part of the decision-making process to approve new projects. I will make decisions based on research and community involvement. I will not approve projects that negatively impact traffic, first responders, and schools. I will approve development that reflects our residents' long-term vision for our county.
To address the issue of improving the schools, I will make sure our class sizes are small. Also, I plan to compensate veteran teachers with salaries competitive with our neighboring school districts. I plan to make certain that Patrick Henry High School's track teams have a new track to allow for home track meets. Finally, I will ensure that every high school student has access to the technology required to succeed. As trainers of the workforce of tomorrow, the school system needs to prepare students to be locally and globally competitive.
If elected, I plan to address the issue of the lack of broadband internet access by creating a municipal fiber optic ring and leasing the lines to private Internet Service Providers (ISPs). Accessible, reliable internet is essential for parents to communicate with schools and for students to complete assignments at home. Accessible, reliable internet is needed for constituents to apply for college, take online classes, fill out job applications, work from home or run a business. With a bond referendum, this would cost each of the approximately 41,000 residential household about $2.00 per month over a period of 15 years.