The internet is in awe over a Disney parks pianist who was filmed playing a ragtime classic at an "impressive" speed.
Part of the cast member's performance was posted to TikTok last week by @IDreamOfDisney21, who wrote: "Wow! … Let's get this cast member some exposure! He is a prodigy! Epic talent!"
So far, the post has received more than 1.2 million views and over 194,000 likes.
The video was filmed outside of Casey's Corner, a hot dog joint located on Main Street U.S.A. at Walt Disney World's Magic Kingdom. The pianist—who many commenters have identified as a cast member named Grayson—plays Euday L. Bowman's "12th Street Rag."
Originally published in 1914, Bowman's composition has become widely known for its use in the popular children's show Spongebob Squarepants.
"12th Street Rag, the classic Spongebob song," commented TikTok user @rrummell27.
At the beginning of the video, Grayson can be heard playing the tune at an unusually fast tempo.
"You think this is fast? WAIT FOR IT," read the video's text overlay.
As Grayson neared the end of his performance, someone from the audience asked him to play faster. Grayson, still playing a note on the piano, turned to face the crowd and asked, "A little bit faster?"
From behind the camera, someone replied, "yeah," so Grayson nodded and did exactly as the crowd asked.
Despite the incredibly fast speed at which he was playing, Grayson maintained his composure and managed to catch a few glimpses at park guests walking by.
Commenters were blown away by Grayson's talent.
"It's like the video was sped up! Holy crow!!" exclaimed Chelsie C.
"My fingers got tangled up just by watching," commented Nephi Garcia.
"Omg amazing!! I think he's a piano superhero," said @chantephan.
"WOW!!! What an amazing talent," wrote @funsize920.
Chuck Wolf joked: "Amazing! I'm exhausted from listening to this!"
"So impressive! I've always found rags to be so much harder than any fancy classical piece, since your hands jump around so much," added Laura.
Joseph Annigoni said: "This is seriously the magic of Disney! This guy is amazing."
Grayson isn't the first Disney pianist to make headlines in recent months. During Walt Disney World's 50th Anniversary Celebration, the park's blog published a feature on Randy Morris, a musician who's been performing outside Casey's Corner since 1971, the year the park opened.
"What I love most about the job is we are playing for all kinds of people from all over the world, and I love being able to make music and entertain everyone," Morris told Disney.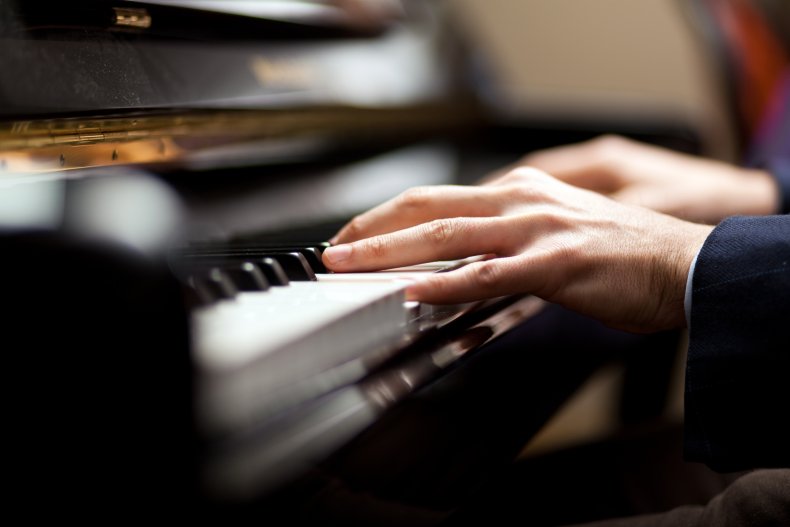 ================

Source link