When Nettie Liggins' internet went out in May, she was working on an assignment for her doctoral program.
Until November, when her internet service was finally restored, she had to go to the Victoria Public Library to complete her assignments on computers there. Trying to deal with the customer service division of her internet provider, Suddenlink, was miserable, she said.
"Every time I would call it would be 20 to 45 minutes," Liggins said. "It's very frustrating to continue to call when they're telling you to do something you've already done and you continue to not have service."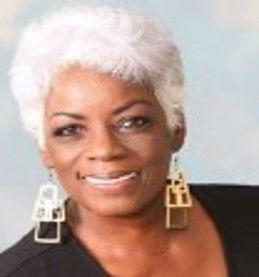 Liggins said the advice she heard over and over again was to restart her modem. When a Suddenlink technician came to her house Nov. 6 – several months after the problem began – he told her a squirrel had eaten through the cable, she said.
Liggins said she would have switched to another provider, but no other company offered the speed she needed to complete her studies.
She is far from alone. So many Victoria residents have complained about Suddenlink that the City Council passed a resolution last week officially objecting to the company's service.
Victoria's problems are part of a national issue: Liggins is one of at least 68 million Americans who contend with high-speed internet monopolies, according to a 2019 study by the Institute for Local Self-Reliance.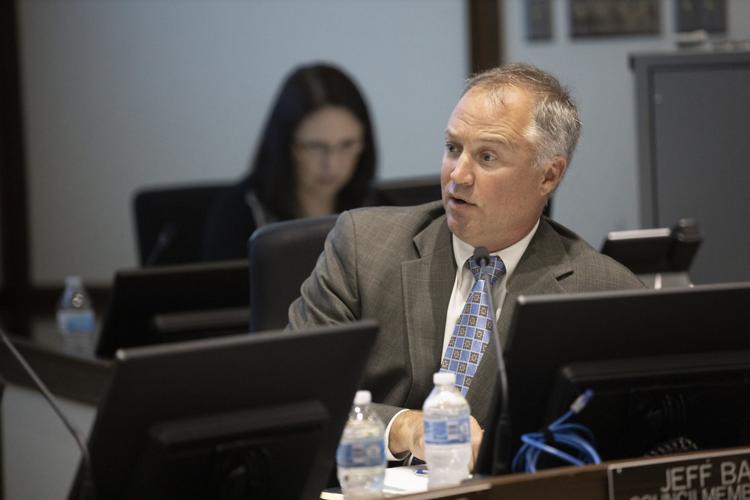 City Councilman Jeff Bauknight brought the issue to the council and said he shares many of his constituents' frustrations about Suddenlink being the only option for high-speed internet at his house. The complaints he's fielded from residents are about internet service, call wait times and "everything else" provided by Suddenlink, he said.
Defining a monopoly
Although Suddenlink is not the sole internet provider in Victoria, it does have a monopoly on broadband internet services as defined by the Federal Communications Commission.
If you are a Suddenlink internet services customers, how would you rate the level of service you receive?
Companies like AT&T advertise high-speed internet services in the city, but Suddenlink is the only provider in Victoria that offers the service according to the modern-day definition: speeds of 25 megabits per second or higher. Under current technology, this can only be provided via a broadband coaxial cable connection via a cable modem. This is why Suddenlink dominates the Victoria market.
AT&T's internet service operates via Digital Subscriber Line, or DSL, which is a wireline transmission technology transmitting data over traditional copper telephone lines.
Cable services are up to two times faster than DSL, and, unlike with internet services transmitted via wireline, several factors can diminish the speed of wireless internet, explained Ernesto Falcon, a senior legislative counsel with the San Francisco-based nonprofit Electronic Frontier Foundation.
Any distance or obstruction between a device and the closest transmission tower can cause delays in speed, for example.
Falcon said that's why even if a wireline customer is paying for what's advertised as high-speed internet, they're probably not actually receiving a minimum download speed of 25 Mbps and a minimum upload speed of 3 Mbps.
"Cable delivers a faster speed at the end of the day," Falcon said.
Even better, Falcon said, would be fiber optic services, which offer speeds up to 10 times faster than cable services.
Although many people are waiting for the arrival of 5G wireless service to solve rural America's internet service problems, Falcon said, the same obstacles will stand in the way unless additional cable or fiber optic infrastructure is installed.
"If you don't have dense fiber networks out there, you will not have high-speed 5G," Falcon said.
No fiber services are available to Victoria residents.
Possible competition
To address part of the issue, City Attorney Thomas Gwosdz said he plans to bring a franchise agreement for internet services with Victoria Electric Cooperative to the City Council.
VEC spokeswoman Nina Campos said the internet services provided by the VEC's Infinium division would function using a backbone of fiber optic cables. The company already has installed 340 miles of fiber optic cables between the area south of Victoria, Port Lavaca, Port O'Connor and Seadrift.
She said having a franchise agreement for broadband internet services with the city would grant Infinium, the VEC internet services division, the right to use public right of way to provide internet services.
"In the event we move into Victoria, we would install new dedicated fiber optic cable and wireless devices," Campos said.
Additionally, Campos said, the price of Infinium's internet services would be similar to that charged by current internet providers in Victoria.
VEC General Manager Blaine Warzecha said the electric provider has no current plans to enter the Victoria internet market, but at a meeting Tuesday, its board of directors authorized the co-op to begin looking into the cost of doing so.
"Our board is passionate about offering broadband to underserved areas," Warzecha said. "They feel strongly, and I agree, that this is probably a once-in-a-lifetime opportunity. Victoria is somewhat restricted on opportunity for quality service."
The high cost of installing fiber lines is a big risk that limits competition. The U.S. Department of Transportation estimates the cost per mile of installing fiber optic cable is $27,000.
Rural co-ops are starting to make this investment elsewhere.
In Bandera County, which is about an hour west of San Antonio and has a population of little more than 22,000 people, the Bandera Electric Cooperative has laid down fiber optic cables and has begun to offer its own internet service.
The city of Bandera switched over to the BEC's internet service about a year ago, after experiencing problems with the service provided by AT&T.
"It's very, very popular here in Bandera," City Administrator J. Horry said. "A huge number of people have gotten on it, and we're really happy with it."
Until a company like the VEC decides to make a similar investment in Victoria, there isn't any way for the city to force Suddenlink to improve, officials said.
No local power
Because Suddenlink is considered a cable TV provider, the city of Victoria no longer has any jurisdiction over it.
When cable companies first started laying lines across America in the 1960s and '70s, they entered into local franchise agreements with municipalities to protect their investment and to guarantee a certain level of service. However, the Texas Legislature took away cities' regulation of cable companies in 2005.
Sharon Strover, director of the Technology and Information Policy Institute at the University of Texas at Austin, said this was a bad move for cities.
"The result is that localities have little say in assessing quality and in resolving disputes with these companies," Strover wrote in an email.
The Victoria City Council's resolution about Suddenlink will be sent to State Rep. Geanie Morrison, R-Victoria; State Sen. Lois Kolkhorst, R-Brenham; and the Public Utility Commission of Texas to make sure they are aware of the community's dissatisfaction.
However, the PUC has no jurisdiction over high-speed internet providers. Suddenlink has a franchise agreement with the state, but Andrew Barlow, the PUC's director of external affairs, said the PUC has jurisdiction only over its television and phone services.
Internet services are solely under the jurisdiction of the FCC.
In a statement to the Victoria Advocate, Altice USA, which acquired Suddenlink in 2016, said the difficulties began when the company upgraded Suddenlink's billing platform.
"We are in communication with city officials and look forward to further productive conversations with the city about Altice USA's plans to continue to deliver state-of-the-art technologies and connectivity solutions for years to come," the statement read in part. "We greatly value our long-standing relationship with the city of Victoria and the opportunity to serve its residents and businesses with our products and services."
However, customer complaints fielded by the city go well beyond billing issues. Given that the PUC doesn't regulate the internet services that are prompting the complaints, it's questionable what the city's resolution will do.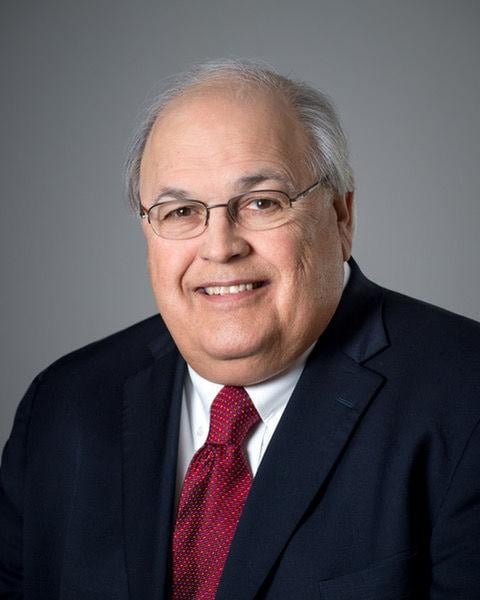 Victoria Mayor Rawley McCoy said he hopes the resolution will show residents that even though the city has little control, council members are trying to do something. He said it was a good sign that a Suddenlink representative attended the most recent City Council meeting.
"At least it got their attention," McCoy said. "We can't just tell our citizens, 'Well, you go deal with the federal government.'"
Morgan O'Hanlon is the business and agriculture reporter for the Victoria Advocate. She can be reached at 361-580-6328, mohanlon@vicad.com or on Twitter @mcohanlon.