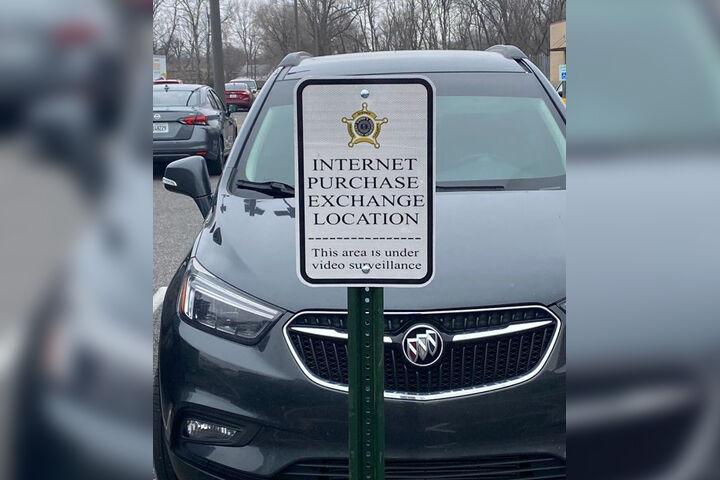 GRAVES COUNTY, KY — The Graves County Sheriff's Office has established a location where buyers and sellers involved in online sales transactions can meet in person to safely carry out their transactions. 
The internet sales meeting location is in front of the newest location of the Graves Country Sheriff's Office at 1102 Paris Road Suite 6, in Mayfield, and it's marked with a sign. 
The meetup spot is just feet from the sheriff's office's front public entrance. It's monitored with 24-hour surveillance, and deputies are usually there during business hours. Deputies are there sporadically on weeknights and on weekends.
The sheriff's office says members of the community can use that location at any time, day or night. 
"We are excited to be able to offer this service and hopes that it may bring some peace of mind to those meeting a stranger for a business transaction," Sheriff Jon Hayden said in a news release. "If a buyer or seller seems reluctant to meet you at this location to complete the transaction, that should be a good indicator to not conduct the transaction at all."
================

Source link