The internet is swooning over a Grinch actor from Universal Orlando Resort who complimented a woman's contour in a now-viral video.
The video was posted to TikTok last week by Alessa Dufresne (@thatdisgirl), who wrote: "The Grinch was crabby, but liked my makeup." The post has since racked up more than 16 million views and over 4 million likes.
Before complimenting Dufresne's contour, the TikToker and the Grinch actor shared a conversation that many commenters described as "flirty."
"Your outfit's chic," Dufresne told the Grinch at the beginning of the video.
The actor asked Dufresne to repeat herself, telling her that he thought she called his outfit "cheap."
"[That] would be correct because I made this outfit myself," he said. "It's a DIY."
The two talk about his outfit for a moment before Dufresne stops and says: "I just noticed one other thing, though." At this, the Grinch rolls his eyes.
"We have the same lashes on," she said.
The actor is forced to stifle a laugh, and asks: "Do we? Let me see, come here."
He bends forward to get a closer look at Dufresne's lashes, but claims that hers are "fake."
As she laughs, the actor adds: "But you're doing great work with the contour."
The Grinch actor was out and about as part of Universal Orlando's "Grinchmas" celebration. Click Orlando reported that Seuss Landing—located in Islands of Adventure—has been transformed into Whoville as part of the holiday celebration.
"The area will feature oversized candy canes, Christmas trees, wreaths and beautiful tinsel. Guests will also get to see the Whos spreading Christmas cheer around the land," said the station.
Universal's website also stated that other holiday goings-on will include a holiday parade that will end with the lighting of an 80-foot Christmas tree, as well as a light display on Hogwarts castle.
According to the theme park's website, the merriment will last until January 2.
Commenters couldn't get enough of the actor, with many expressing that they'd developed a crush on him after watching the 32-second clip.
"HELP WHY IS HE HOT," commented gianaxelena.
"The 'Doooo we!?' we 100% out of character ya hear the voice change so cute," said Echo.
"I'm so glad I opened the comments and [found] that I'm not the only one who found this weirdly attractive," wrote Monica Kim.
However, viewers were stumped as to why they found the actor—who was dressed in a full Grinch costume—so attractive, so a couple of commenters offered their own explanations.
Tweason reasoned: "Proof that people find someone's personality hot and don't care about looks. He's hot after breaking character cuz it sounded so genuine and cute."
More than 73,000 TikTokers liked the comment in agreement.
"To everyone wondering why they are attracted to him: it's the genuine confidence," added a.sliver.of.grey.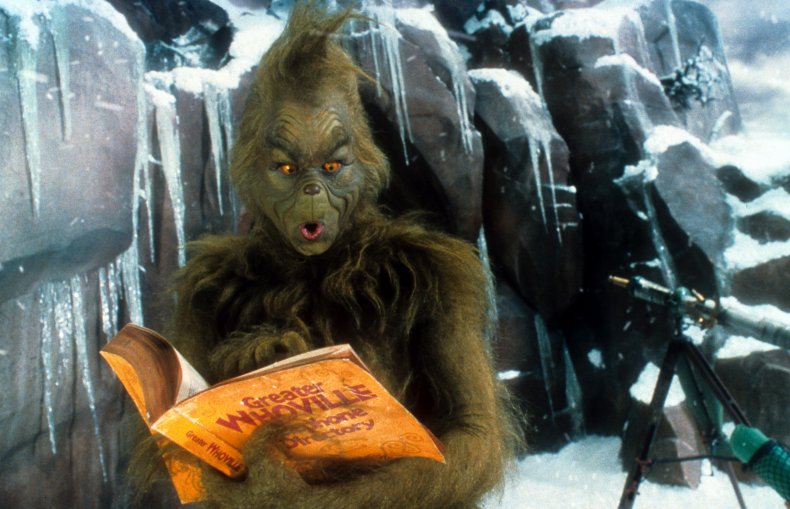 ================

Source link