[ad_1]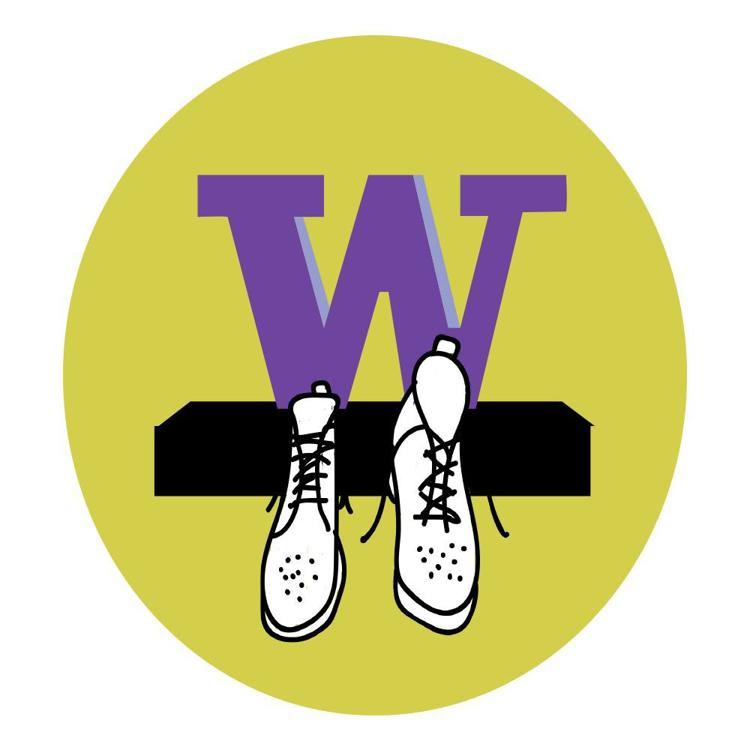 The internet is an infinite resource of knowledge, research, perspectives, and news. In a perfect world this would inspire people who are interested in politics and social issues to explore the available sources of information and form well researched, structurally sound arguments to back up their opinions.
Yet in this age of social media, platforms like Facebook have entered the business of news aggregation, blurring the line between entertainment and factual reporting. The generation that spawned the social media age is predictably the most susceptible to its influence as far as narrowing the scope of news they are exposed to. Currently, 61 percent of millennials use Facebook for their primary source of news in regard to politics and government.
This leads to a tendency among college students to limit their scope of research to quick-access social media platforms.
"I have definitely seen that people get stuck in echo chambers, especially with apps like Facebook," Director of Communications for the Young Democrats of the University of Washington Jacoy Willis said. "[Facebook] takes behaviors and tenders their news for what people already want to see. People also will tend to find a news source that will reflect what they already believe."
By only consuming news that pertains to your own bias, there is little opportunity for criticism or fact-checking of the information you are receiving. This is where narratives fit in. When a story does not fit your point of view, odds are, news sources you are subjected to via social media will not reflect inconsistencies in your position.
"While it's definitely possible for people to [fact-]check the news on the internet, I find that people don't typically," Willis said. "They get the reaffirming news that they want and they move on."
This raises the question: Does the internet, with its vast availability to contrasting views and diverse information, benefit the ability of people to learn about and create positions on current events? Some believe it does.
"It's easier to fact-check news because there are a lot more options," UW College Republicans President Chevy Swanson said. "It's not new, people getting misinformation, so much as it is taking the old generation that would have gotten misinformation via tabloids et cetera and just doing it a different way, while giving the other people more options to get things right."
This is in reference to the ability to fact-check news articles and be exposed to differing viewpoints that may alter your opinions on current events and politics.
"The internet has been very interesting in getting people to change their minds on issues," Swanson said. "It pushes people outside of their local influences more often than people remain stuck in their informational bubble."
This perspective returns to the aforementioned opportunity for people to fact-check their news in order to ensure they are not being misled by incorrect information. In practice, however, especially among college students, the reality suggests the contrary.
"I see less people reading an article and going, 'I should go find more opinions on this,'" Swanson said. "But there is a lot more conversation about it and a lot more options."
Therein lies the paradox of the internet age.
At the tip of our fingers, we can find news sources from around the world and information to check that news in minutes. With that comes a shortened attention span and a sense of laziness among the population, especially among people in our age group that have had social media throughout their formative years.
Having Facebook aggregate news that matches our interests and internet history as well as the viewpoints of our friends and family is destined to lure us into a positive feedback loop of reaffirming news and echo chambers. An active effort is required to escape the news immediately presented to us on these formats.
This creates a similar phenomenon to what political scientist and author Bill Bishop describes as "The Big Sort," [CQ2] where surrounding yourself by people of your political viewpoint pushes you further to the extreme.This generation is experiencing a kind of virtual "Big Sort" in which Facebook and other social media only surround us with news we want to hear, pushing us further to the extreme of our political views.
To escape this spiral, it takes actual effort to seek out disagreeing voices, which goes against the convenience of social media. Regardless of whether you change your opinion on an issue based on more varied research, this skill is also important in crafting arguments for the opinions and viewpoints you retain.
To know the other sides' justifications for their reasoning and logic only serves to benefit our ability to better understand one another and engage in discourse that falls outside of shouting matches and comment sections.
Reach columnist Charlie Kappes at opinion@dailyuw.com. Twitter: @cjkapp
Like what you're reading? Support high-quality student journalism by donating here.
[ad_2]

Source link