The internet has come to the defense of a coffee shop owner who said she fired her brother's girlfriend over the phone.
Posting to Reddit's "Am I The A**hole" forum on Monday under a throwaway account, the business owner said that she hired Linda six months ago. However, four months ago, Linda met and started dating the owner's older brother.
So far, the post has received more than 9,100 upvotes and over 830 comments.
"Ever since they started dating, Linda has been acting like she owns the place. She never comes on time, and treats my other employees rudely," the shop owner wrote.
The owner added that whenever she would reprimand Linda, she would receive a call from her brother, "telling [her] not to pester his girlfriend."
Though the shop owner tried to be forgiving, she said she'd finally had enough when Linda "chose not to show up" to work after the holidays.
"I called her up today, and she told me that she didn't feel like coming in. I told her that I'd had enough and that I was finally going to fire her. I told her we only needed diligent employees here, and that she was clearly not one of them," said the owner.
Of course, this upset the owner's brother, who later "stormed into" his sister's home and yelled at her for firing Linda. He was eventually kicked out by his sister's husband, and to add insult to injury, was also dumped by Linda.
"My parents think I'm the [a**hole] for firing my brother's girlfriend and for kicking my brother out of our house," the owner concluded.
In her post's title, the shop owner asked Redditors if she had been wrong to fire Linda over the phone.
While it isn't generally recommended to fire employees via phone or email, Inc. said that there are exceptions to that rule.
"One exception to this is if the person works remotely, in which case a phone conversation would be reasonable. But email should never be an option—it's too cavalier, it doesn't allow for an actual conversation, and you have no control over the timing of when the person sees it," advised the magazine.
Inc. went on to say that it is also acceptable to fire an employee over the phone in a situation where the employee is making it "impossible to have a face-to-face conversation."
Redditors were generally aligned with Inc.'s advice and backed the coffee shop owner for her decision to fire Linda over the phone.
"Well if she wants to be fired in person she should show up. NTA [not the a**hole]. Should have done it sooner," said u/skidoo1032.
More than 11,000 Redditors upvoted u/skidoo1032's comment in agreement.
"NTA. You're running a business and her behavior wasn't acceptable," wrote u/Throwaway-2587.
"You own a small business, you can't be messing around. Other employees will take notice if she sticks around. Good for you for having the courage to do what you needed to do and good for your husband to stand up for you," commented u/jcbcubed.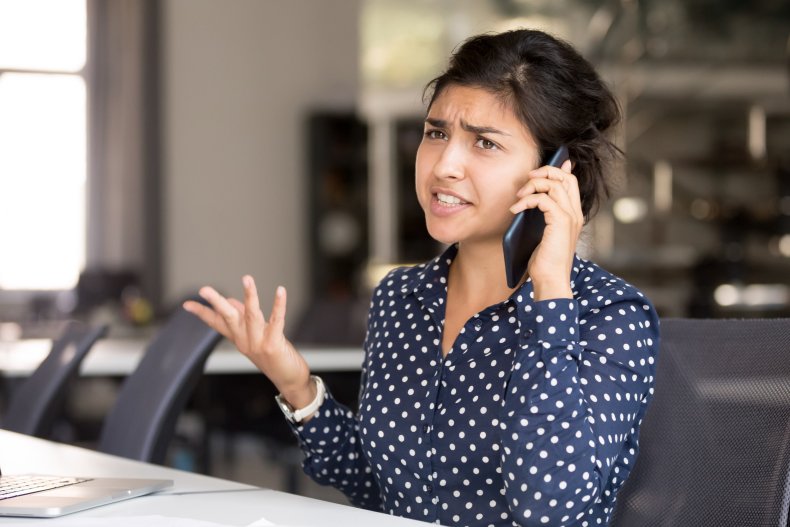 ================

Source link