Members of a popular internet forum were left weary after one man described how his girlfriend went behind his back to move her sister into his house.
In a viral Reddit post published on r/AmITheA**hole, Redditor u/simpleguyy6 (otherwise referred to as the original poster, or OP) was adamant that he did not want his partner's 28-year-old sister living with him, and explained how it nearly happened anyways before he swiftly intervened.
Titled, "[Am I the a**hole] for not allowing my girlfriend's sister to move in and changing the locks?," the viral post has received nearly 11,000 votes and 1,600 comments in the last 9 hours.
Writing that his girlfriend is in the process of obtaining a master's degree and that he pays the "lion's share" of the couple's household expenses, the original poster said the pair always communicated at a high level, until recently.
After his girlfriend's sister, who has two children and has been married and divorced twice, broke up with her current boyfriend, it was proposed that she and her kids move into the original poster's house.
"We got a call that they were breaking up and she had nowhere to go. She hadn't been working and didn't have rent money," he wrote. "[My girlfriend] asked me if we could take them in. I said absolutely not. Her sister was a leech."
Following the refusal, the original poster said he offered to purchase food for his girlfriend's sister, and that he found multiple organizations that would be willing to help the mother of two. However, when the original poster was at work, he saw the 28-year-old and her children moving their belongings into the house through his doorbell camera.
"I called my girlfriend and asked her immediately what was going on. She said [her sister] needed a place to go for a few hours while her ex moved out," he wrote. "I asked how she got in the house as I locked it. [She] said she made [her sister] a key months ago in case she ever needed to get in."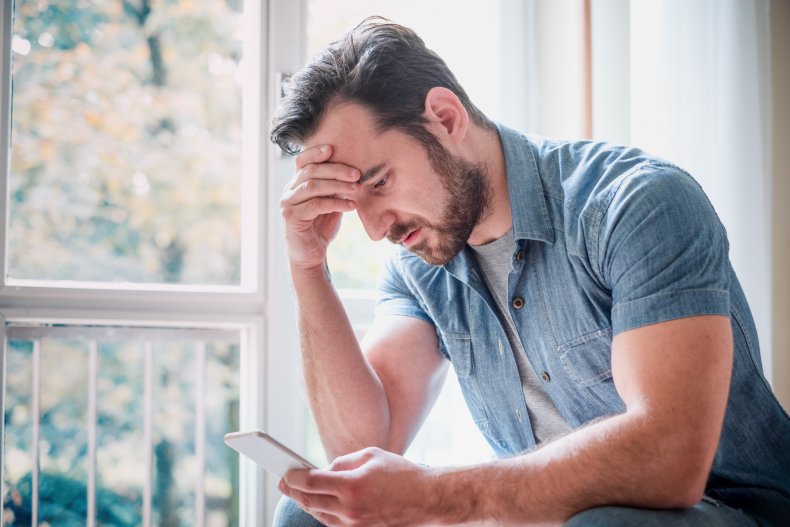 "I was furious," he continued. "I decided today to change the locks and get a new garage access code. [My girlfriend] is upset. But I told her that this is gonna be the way it is until her sister finds a place."
"I can't trust that I won't come home and find 2 kids and a woman living in my house," he added.
Providing financial support for a spouse, or partner's family member can place major strain on a relationship.
In a New York Times advice column published in 2019, an anonymous woman said that she and her husband had supplemented her struggling sister-in-law's income with a "hefty monthly payment," which the couple split evenly.
Despite her desire to help a family member in need, however, the woman revealed that the expectation to keep her sister-in-law's finances afloat weighed on her heavily.
"I am starting to resent this!," she told The New York Times. "My husband agrees that I'm not required to help his sister, but he claims that married people should share all obligations."
"I am torn between wanting to be generous and resenting every penny I give her," she added.
Complaints about supporting family members are common across the internet, with numerous Reddit threads and articles detailing refusals to support downtrodden in-laws and sought-after inheritance funds.
In many cases, internet posters expressing their displeasure with having to pay for relatives have been backed by commenters—much like the original poster was throughout the comment section of his viral Reddit post.
In the post's top comment, which has received nearly 12,500 votes, Redditor u/v2den said that u/simpleguyy6 was justified to change his locks and warned that his girlfriend's actions could be indicative of events to come.
"[Not the a**hole] and [in my opinion], you need to think seriously about your relationship," they commented. "The fact that she went behind your back is a major red flag."
"I think you need to reevaluate if you can trust [your girlfriend]…she way overstepped boundaries by making her sister a key without your permission," Redditor u/ColdstreamCapple added, in a comment which has received more than 4,000 votes.
Amid a sea of comments encouraging the original poster to reconsider his relationship, one Redditor said that OP is not financially responsible for his girlfriend's sister, and assured that he would not have had to take action had his boundaries been respected.
"She's not your sister and you made your stance clear from the outset," u/SuperVillain85 wrote. "The changing the locks part wouldn't be necessary if everyone else involved had proven themselves to be trustworthy."
Newsweek reached out to u/simpleguyy6 for comment.
================

Source link