A woman who spent much of her life caring for her older sister that, as the Redditor described in her post, has "severe mental health issues," opted to exclude her from her wedding party. However, she received some backlash from family members over her decision.
Reddit user TiredSister87524 wrote in her post, which received more than 12,000 votes on the "Am I the A**hole" forum, that she took care of her sister when they were children because her mother was busy looking after their father when he had a stroke. Although TiredSister87524 has two brothers, she said they were much older and were busy with their own careers.
The Redditor wrote she made sure her sister took her medications and looked for signs of hallucinations and delusions.
"My mom is now my sister's primary carer, but because I know her so well I'm often called to step in," she explained.
The Redditor became engaged but decided to exclude her sister from her wedding party.
"The terrible thing is, I don't really like my sister. I think I did once, but over the years I have spent so much emotional energy on her that I've just burnt out," TiredSister87524 wrote.
She recalled several difficult moments she had with her sister in her post. TiredSister87524 wrote that her sister once called her the night before an important interview and said she would jump off of a bridge, which led to the Redditor driving four hours and missing the interview. She also wrote that her sister seduced her boyfriend and she spent more than $10,000 on the Redditor's credit card.
"I know that none of this is her fault, but all I feel towards her is apathy," TiredSister87524 wrote. "She can be so, so sweet to me sometimes, but it never lasts, and I've learned not to like or dislike her, just to endure her."
The Redditor noted that she did not tell the rest of her family her true feelings toward her sister, and when they learned she would not be a bridesmaid, they were upset.
TiredSister87524 wrote that her cousins on both sides had their sisters as bridesmaids, so she was breaking family tradition.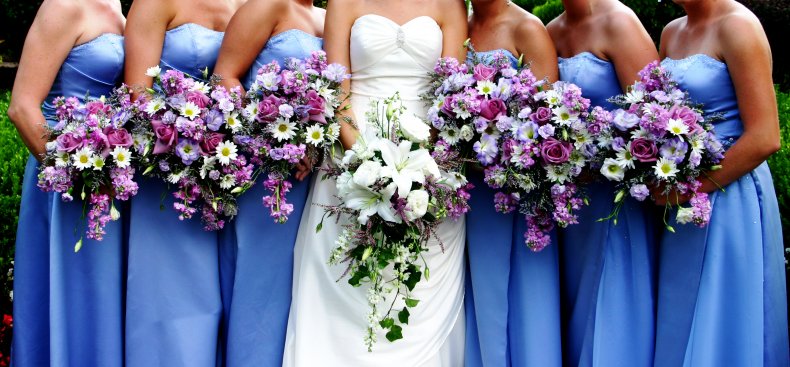 A question and answer article published by The Knot stated that no one is obligated to include siblings in their wedding party.
However, that decision may lead to some pushback from other family members.
"My mom and brothers are shocked, and say it's extremely damaging for my sister to be rejected like this," TiredSister87524 wrote in her post.
One of her brothers, she said, called her "ableist."
She continued and wrote that she is close to making her sister a bridesmaid but it wouldn't be because she wants to.
Many commenters supported the Redditor's decision to exclude her sister from the wedding party.
"You are a worthy and valuable person OP," a top comment with more than 22,000 votes read. "You absolutely have the right to choose your own bridesmaids."
The commenter wrote that TiredSister87524 should tell her parents that having her sister in her wedding party may be difficult for both of them.
Another commenter spoke from their own personal experience and wrote that the Redditor should not bow to family pressure.
TiredSister87524 wrote that she may be expected to take care of her sister full time when their mother is no longer able to do so, which prompted readers to urge the Redditor to set boundaries for the future.
"Let someone else be strong now," one commenter wrote. "You've done WAY more than your fair share, and it is well past time some of your other family members took a turn."
================

Source link