Long-distance relationships can be a challenge but they can be worth the time spent apart if those precious moments together are filled with love and joy.
But one woman's surprise visit to her boyfriend stunned TikTok users who were less than impressed with his subdued reaction, leading many to compare him to the infamous "couch guy."
Since being uploaded last week, the video has been seen an estimated 228,000 times.
In the heartbreaking video, which can be seen here, TikTok user @laurynmapusua explained she had traveled from the U.S. to surprise her boyfriend in Sweden.
The clip began with her opening a door to his apartment to find that he was lying down on his couch. He remains in the same position and looks subdued, in stark contrast to his excited girlfriend.
The boyfriend's odd reaction was not lost on many TikTok users who flooded the comment section with their opinions.
One TikTok user said: "At that point, you should've given him a high five, made yourself something to eat and went right back home."
Another added: "Man, if my girl crossed the ocean for me ima be jumping like I won a car. His reaction was giving me 'why didn't you tell me you was coming.'"
A third posted: "Your emotions seem real. His reaction is telling you a story, read the book and go home you deserve better."
Others compared him to the infamous "couch guy" who went viral on the platform last year with his lackluster reaction to his long-distance girlfriend's surprise visit.
That video, posted by Lauren Zarras, showed her visiting her boyfriend Robbie who was sitting next to three girls. But internet sleuths said his reaction showed that the relationship might be on the rocks.
And @laurynmapusua's clip managed to attract comparisons to the infamous couch guy viral video.
One user said: "This video and the last couch guy video has shown me that guys on couches are red flags."
A second said: "The new couch guy."
Newsweek has contacted @laurynmapusua for comment.
A 2018 survey by sex toy company Kiiroo found that long-distance relationships had a 58 percent success rate.
The survey, of 1,000 Americans who have been in a long-distance relationship, also found that 27 percent of respondents said they never lived close to their partner.
The results found the average long-distance couple will send one another 343 texts every week and spend eight hours a week talking on the phone or by video.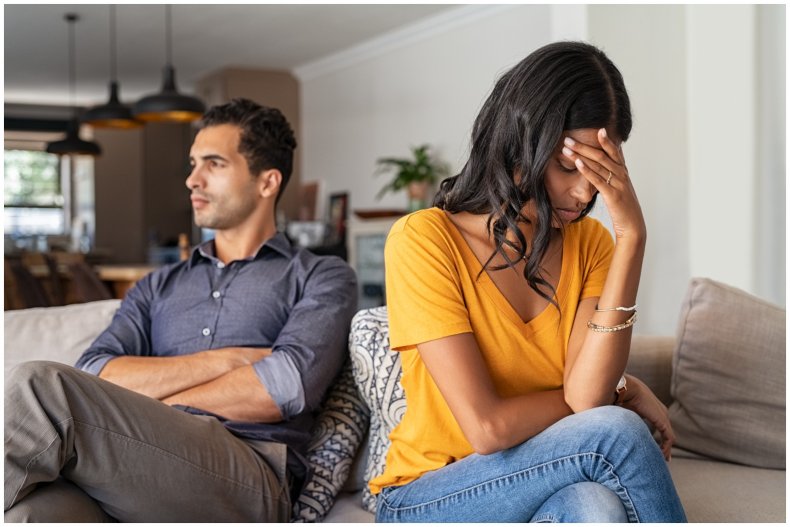 ================

Source link