A Reddit post has divided the internet when it comes to having strippers at bachelor and bachelorette parties, with the post taking a strong stance that it constitutes cheating.
The now-viral post, titled, "Having strippers at the bachelor/bachelorette party is outright cheating," has been upvoted 20,600 times since it was shared on March 29.
Bachelor and bachelorette parties don't always involve strippers. According to a Wedding Wire survey, the most popular activity for bachelor and bachelorette parties involves going out for dinner and drinks with dancing and clubbing coming in second.
But according to a survey conducted by VoucherCloud, one-third of British men actually cheat at the bachelor party, reported Men's Health. The results also revealed that 92 percent of people who attend bachelor parties lie about their cheating in their marriages.
Redditor @jayswaps shared the post to the subreddit "Unpopular Opinion," adding that there was a previous post that day that had an "issue with strippers at bachelor parties," adding that the post "didn't take it far enough."
"It's not just worthy of judgment, it's worthy of a break-up," the original poster (OP) said. "It's cheating. Going to a strip club is cheating, getting a stripper for your party is cheating."
The poster said that the point of a marriage is to dedicate oneself to their partner and only that partner. To begin the marriage with a "pathetic" final evening as an unmarried individual looking at other people's bodies is "appalling" and also "disgusting."
The OP continued, and they didn't mince words with their conclusion. "You're meant to be celebrating the fact you're finally making the bond with your loved one official, not disrespecting them and looking at other people," they added. "The fact that many consider this normal is bizarre to me. People are absolutely revolting."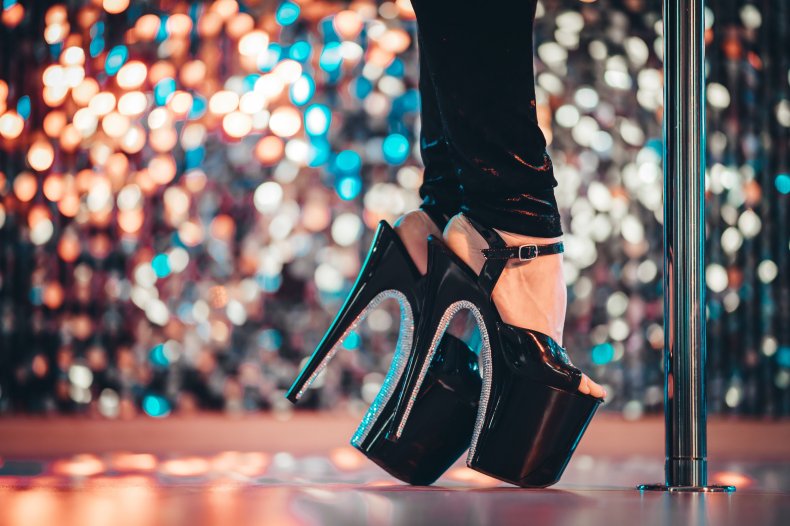 Over 4,000 comments poured in with opinions on the subject, and people are utterly divided when it came to strippers at bachelor and bachelorette parties.
Although one Redditor, who knew of women who did bachelor parties and would most likely want a joint occasion with their spouse at a strip club, added, "But the girls who did parties…were mostly escorts. It is super common for the 'strippers' at bachelor parties to f**k the bachelor. This is insane to me! I know so many guys who do this, and their buddies keep it a secret. And everyone acts like it's NBD, 'one last hurrah'…I would cancel the wedding."
Another Redditor thought it said a lot how the bachelor or bachelorettes want "'One last night of fun,' or whatever before they 'get locked down.' Apparently dating or being engaged isn't 'locked down' to them."
Some people wholeheartedly agreed with the OP and their thoughts. One of them said they "don't understand the whole concept of a 'last night of freedom' that people use for bachelor and bachelorette parties. You're not 'free,' you're still engaged. You're getting married. If you crave that freedom so much, then why are you getting married?"
One Redditor pointed out that cheating actually "depends on the rules of the relationship," adding, "That being said, I wouldn't marry someone who would hire a stripper for their bachelor/bachelorette party. My fiancé and I would consider that a deal breaker."
However, other people didn't seem to agree with the OP's stance on strippers at bachelor and bachelorette parties being considered cheating. "It's only cheating if it's crossing a boundary in the relationship," a Redditor put it. "Not all relationships are the same."
Another person simply reminded the OP, "Guess what, each couple can decide for themselves where they draw the line when it comes to cheating. Isn't that great?"
Another user said the OP is both right and wrong, as "it depends on how the people involved feel. If it's cheating for you, it's cheating, full stop, and your partner should respect that. If a person doesn't feel like it's cheating, though, it isn't."
A Redditor pointed out that the stripper issue is a "boundary" the OP has set for their relationship, and that different couples set different boundaries, "and as long as no one is being abused or otherwise harmed, those boundaries are perfectly fine, and you should mind your own business. Don't try to impose your boundaries and definitions onto other people's relationships."
Newsweek reached out to Redditor @jayswaps for comment.
================

Source link