The internet is siding with the woman who refused to pay her estranged father's medical bills after she shared the story in a now-viral Reddit post on Monday.
Posted by user HumanWaste000 on the popular r/AmITheA**hole subreddit, the story now has more than 13,000 upvotes and thousands of comments.
In the post, the Redditor explained: "My parents divorced when I was about 10 years old and I had no contact with my father after a year because he made the choice to prioritize his new family, step-son, and children with his new wife over my brother and I. No visitation after he got remarried at all. When we called to ask when he was going to visit us, he would just say he was busy."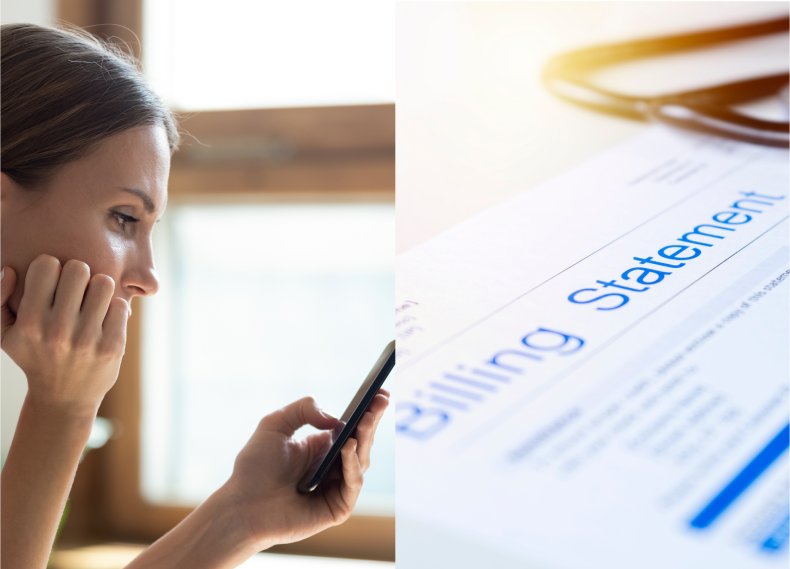 The poster explained that before the divorce they were very close: "I was literally daddy's little girl. His beloved golden child. No joke. I thought my father was the best and wanted to marry a man like him when I grew up. So the fact he just dropped my brother and me off has caused a deep wound in my heart which I will never ever forgive him for causing.
"He never paid child support so my mother had to support my brother and I as a single parent. She decided not to take him to court as she never wanted anything to do with him again."
According to the World Population Review, about 50 percent of married couples in the U.S. will divorce—giving it the sixth highest divorce rate in the world.
Some 18 years later, the Redditor said her mother's love and care meant she and her brother moved on with their lives as adults.
But that morning, the poster had received a Facebook message from her stepbrother: "He wanted to talk to me regarding 'our' father and I was confused at first and then remembered that yes, I had someone like that in my life.
"He told me that our father has a medical condition and treatment costs a lot and it would be nice if we could pay his bills and also that my father wanted to speak to my brother and me. I told him that man lost the rights to be my father when he decided not to have any contact with us and that his medical bills are none of my concern."
The poster told her stepbrother that all the years of unpaid child support could be used to cover his medical expenses. When she later spoke to her mom, she told her that she had the right to be angry, but he is still her father and she could help them out a bit.
"I said 'No way in hell am I going to pay for his bills. He has his children to pay for it, so let the settle it. He made his bed, now let him sleep on it.'"
Using data from 2000 to 2008, the Center for the Demography of Health and Aging at the University of Wisconsin-Madison researched the implications of parental divorce on estranged fathers and their relationships with adult children—particularly when there has been a new relationship since the divorce.
The study found that mid-to-late life fathers have less contact with their adult children from a prior union than divorced fathers who remain single. The research found that fathers make their new partner a priority over their relationship with their children, suggesting that fathers either consciously or unconsciously choose to do this when they enter a new relationship.
Redditors overwhelmingly sided with the poster, with one commenter writing: "Your father out and out discarded you and as far as you know, has never made any attempt to see you or talk to you in 18 years? Hell no."
"He wrote himself out of your life 19 years ago. He doesn't get to write himself back in just because he needs money," said another commenter.
"Even if he had been a good father, you still wouldn't actually owe him any financial support," wrote another Redditor: "Especially in this case, I think it's completely your call how much you do or do not want to help him. He made his choice when you were a child, and now you get to make yours as an adult."
Newsweek has reached out to HumanWaste000 for comment.
================

Source link