The internet has rallied behind a woman who claimed in a now-viral video that she recently went on a date with a man who said that she was "too fat" for him.
The video, found here, was posted to TikTok over the weekend by Kailee Ross (@kailzbailz). So far, it has received more than 748,000 views and over 94,000 likes.
"I think the world needs a little bit more representation of what dating in 2022 is shaping up to look like," Ross said at the beginning of her video.
She went on to explain that she'd gone on a first date earlier that evening with someone that she was "really excited" to meet.
"He was hyping that night up, too," she recalled. "He was like, 'I see a lot of potential in this, I can't wait to meet you.'"
The two met at a local restaurant, but before they were even seated, Ross's date told her that he wasn't "feeling a connection."
Ross—confused—offered to leave, but her date insisted they enjoy their meal. So, they stayed. Unfortunately, things went from bad to worse the moment they reached their table.
"We sit down…I took off my coat and he just looked at me, and he said 'Yeah, I thought so…you're too fat for me,'" Ross said.
Sadly, Ross isn't the first woman to be called "fat" by a date.
In 2019, a woman named Jade Savage spent $115 on travel from her home in Syston, Leicestershire, United Kingdom, to Peterborough, United Kingdom, to meet a man who said she'd "put on a bit of weight" since they'd last seen each other, Insider reported.
Savage promptly left the date and later set up a GoFundMe page to "earn back her travel costs."
"Date called me fat and got offended when I told him he was rude and acting like a p***k," the GoFundMe description read, according to Insider.
"Just want to make my £90 travel money back so I can buy wine and sticks of lard," the description continued.
The "fundraiser" took off, and Savage received more than $1,000 from online strangers.
"I think my story has resonated with a lot of women," Savage said at the time. "I've had loads of messages from women on the page saying 'I love it, this is brilliant.'"
Ross, too, received a lot of support from online commenters.
"You dodged a bullet. You're beautiful," said Vanessa Dixon.
"That's a weird way to mispronounce 'fabulous,' but it happens! Keep being fabulous and good luck out there!" encouraged diannaleewolf.
"He's too inadequate for YOU. You are gorgeous and (obviously) don't need that in your life," wrote Seeking Serotonin.
"Girl bye! He will be alone [for] the rest of his life. You're beautiful," commented Matt Mathews.
Mace Quail added: "The whole idea of saying he's not feeling it then still wanting to continue the date, sounds like a narcissistic move."
Meanwhile, me88writes offered: "I'm so sorry this happened. It's incredible, this type of lack of basic decency. People have lost their minds. Luckily, he showed his colors quick."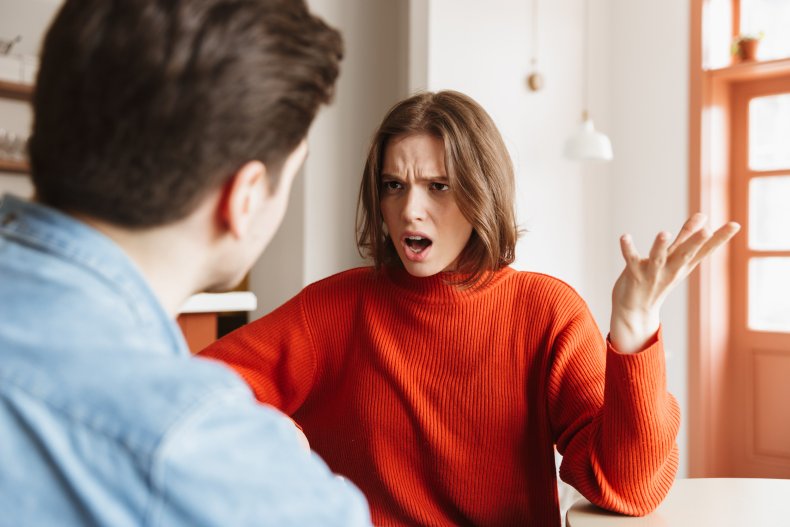 ================

Source link