Commenters have united to roast a man who told a Tinder match via direct message that she's "not hot enough" to take out on a date.
Posting to TikTok under the username @jesspalumbo16, the woman, Jess, shared a screenshot of the now-viral message and wrote: "I love the dating scene." The video has received more than 470,000 views and hundreds of comments from viewers venting frustrations about online dating.
"Hey J," read the man's first message to Jess. "We should hang out tomorrow. [You] look fun. I have my own house. Come over."
Jess replied, "No one ever wants to go on dates anymore lol."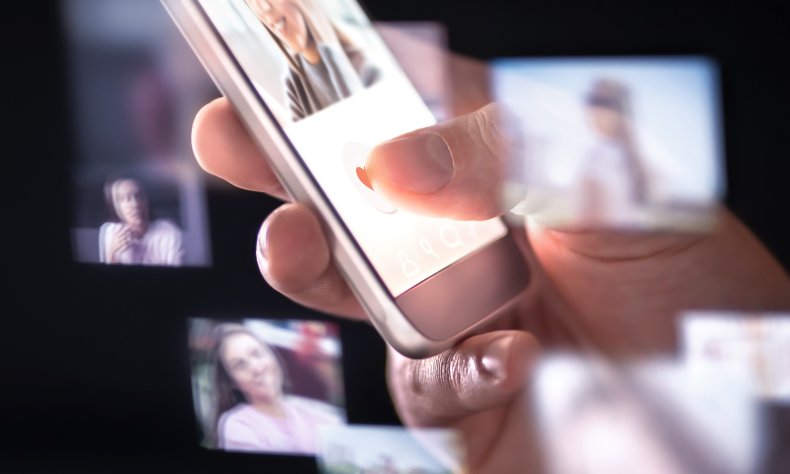 Rather than offer to take her out, the man lobbed an insult at Jess and reiterated that he'd like her to come over to his house.
"Haha you're not hot enough sorry honey," he wrote. "[Definitely] would have [you] over to play though."
Viewers were stunned by the man's "audacity" and were quick to roast him for his comment.
"Not [J]immy [N]eutron thinking he can speak to you like that," wrote Raiderz.
"What grown man says 'have you over to play?'" asked one user. "We playing hopscotch or what? Bye."
Thevern01 added, "I bet he tells women that he's completely different than all other men."
Other viewers said the message illustrated why they'd deleted their online dating profiles altogether.
"This is why I've deleted every single dating app and I refuse to download them again," wrote Jez King. "I have no idea how I'm going to find someone when today's society is totally obsessed with online dating and thinks any other form of dating is either wrong or old-fashioned!"
Similarly, EmperorOctavian said, "I'm a dude and I've stopped using dating apps. They're soul-destroying."
Other bad date stories include a woman who was called an "easy lay" by a Bumble match, a man who was stood up by a Tinder match who said he was "too fat" for her, and a woman who received a barrage of "scary" texts from a man after canceling their first date.
A 2019 survey conducted by the Pew Research Center revealed that:
42 percent of Americans have described their online dating experience as "somewhat negative."
37 percent of online daters said they were continuously contacted by someone they'd already expressed 35 percent of users reported being sent sexually-explicit messages "they didn't ask for," and
28 percent said they'd been called "offensive" names.
"Some experts contend that the open nature of online dating—that is, the fact that many users are strangers to one another—has created a less civil dating environment and therefore makes it difficult to hold people accountable for their behavior," Pew stated.
Newsweek has reached out to Jess for comment.
================

Source link