A woman admitted in a now-viral video that she once told her husband a "little white lie" that eventually came back to "bite [her] in the booty."
The video was posted earlier this week to the couple's joint TikTok account, Matt & Abby (@matt_and_abby), and has already amassed more than 2.8 million views. It's also received hundreds of comments, including some from women who claimed that they've told the very same lie.
At the beginning of her story, Abby shared that neither she nor her husband had been in a relationship before meeting each other, so they turned to loved ones for advice.
"I feel like I remember my grandma saying something about how it's good to take interest in the other person's interests," Abby recalled.
As it turns out, Abby's husband loves superhero movies—a genre Abby has no interest in. But she didn't have the heart to tell him.
"When Matt called me up one day and said, 'Hey, we should go to Guardians of the Galaxy together,' I was like, 'Yes, I was born for this—I can't wait for this movie,'" Abby told her viewers.
When the two left the theater, Abby said she acted as though it was her "favorite movie ever." So, the following year, her husband was "so excited" to tell Abby that a sequel was being released.
"So what do I do?" she asked her viewers. "I keep up the act."
She sat through the sequel but when her husband told her that the cast would be involved in the next Avengers movie, Abby finally came clean.
"I just literally couldn't do it anymore," she concluded, adding that "honesty is the best policy" when it comes to dating.
Speaking to Women's Health, clinical psychologist Joseph Cilona, PsyD, said that "lying is quite common in relationships." Of course, these common lies are "white lies," not "bigger lies," clarified psychologist Ramani Durvasula, Ph.D.
Still, any lie can damage a relationship.
"The more lies, the more you crack the foundation and the basis of a relationship," said Durvasula. "It means that partners share less, are less intimate, and have less empathy and compassion."
Durvasula encouraged readers to come forward to their partners about any lies they might have told. But when it comes to being honest about having told a white lie, HuffPost said it's important not to be "overly dramatic."
"Telling your partner you've got something you need to tell them or saying something like 'We really need to talk' can create an expectation that it's going to be really bad," therapist Kurt Smith told the outlet, adding that it's important to deliver the information "naturally."
So, no, Abby isn't the first person to tell her partner a "little white lie." In fact, one of her viewers called the video the "most relatable TikTok [she has] ever seen." And many others admitted to telling the same lie.
"Abby I did the exact same thing…I couldn't hate superhero movies more," wrote one TikTok user.
"This was literally me with my now-husband but it was the X-Men series lol," said allisonwinner. "I hated every second of it but acted like it was the greatest ever."
"You and I should be friends. This happened to me and my fiancé…he still thinks I love Spider-Man," added Anna Hochguertel.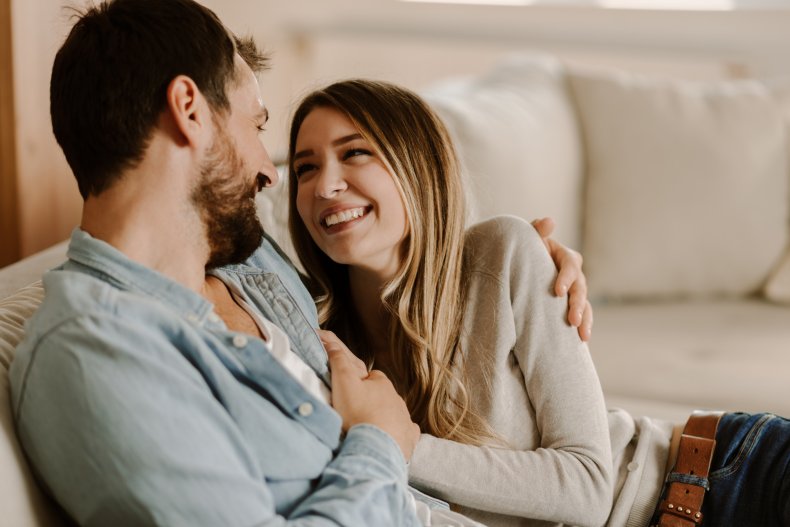 ================

Source link