Questions and criticism about Boeing were rekindled after the release of Netflix's documentary Downfall: The Case Against Boeing.
In October 2018, Lion Air Flight 610 crashed in Indonesia 13 minutes after takeoff, resulting in the death of 189 people. Five months later, Ethiopian Airlines Flight 302 crashed six minutes after takeoff and killed 157 people. Both planes were Boeing 737 Max models. The causes of both crashes were disputed for several years, and Boeing was quick to lay blame on the pilots, saying the two tragedies were due to human error.
However, the recently released documentary on Netflix says that the crashes were caused by flawed designs in the Boeing 737 Max planes and that executives of the company were aware of the faulty designs but still decided to send the planes into the air. After watching the documentary, online commenters were quick to voice their anger and concerns, as well as to plans to boycott all Boeing flights.
On Twitter, pop culture critic Isaac Feldberg wrote, "DOWNFALL: THE CASE AGAINST BOEING (Netflix, this Friday) is enraging. An exposé of late capitalism in all its corporate greed and malfeasance, damning not only of Boeing but also the federal agencies that cut the airline a sweetheart deal after 737 MAX crashes killed 346 people."
Another user tweeted, "Watched 'Downfall: The Case Against Boeing'. I'll never fly on any #Boeing aircraft again as long as I live."
Some even called out former Boeing CEO and President Dennis Muilenburg, who was fired in 2019 after the two crashes.
One user wrote that Muilenburg should be in prison, "as should every single other board member @Boeing who opted to cover-up design flaws in favor of higher profits and no negativity. Our greed will be our downfall as a species."
The planes that went down in 2018 and 2019 had an anti-stall system known as Maneuvering Characteristics Augmentation System, which was implicated as a cause of both crashes. MCAS had acted on faulty sensor data, forcing the planes' noses down. The pilots reportedly had no idea MCAS even existed within the flight system.
Rory Kennedy, the documentary filmmaker who directed Downfall, told The Guardian that she had been compelled to make the film after Boeing's strange responses to the two incidents.
"I expected them to be deeply apologetic, to ground the planes immediately and commit to figuring out what's wrong with them," Kennedy said. "They took 346 lives. But instead, it seemed like Boeing was focused on blaming the pilots for what happened."
A Boeing spokesperson told Newsweek, "We remember those lost on Lion Air Flight 610 and Ethiopian Airlines Flight 302. Since the accidents, Boeing has made significant changes as a company, and to the design of the 737 MAX, to ensure that accidents like those never happen again. We have full confidence in the airplane's safety.
The spokesperson added, "Safety is fundamental to the success of our industry, and the industry takes steps after every accident and incident to further improve safety for the flying public."
By December 2020, more than 185 countries had approved the 737 MAX's return to service. "More than 35 airlines globally have safely operated the 737 MAX for more than 370,000 revenue flights and more than 925,000 flight hours, with schedule reliability above 99 percent," the spokesperson said.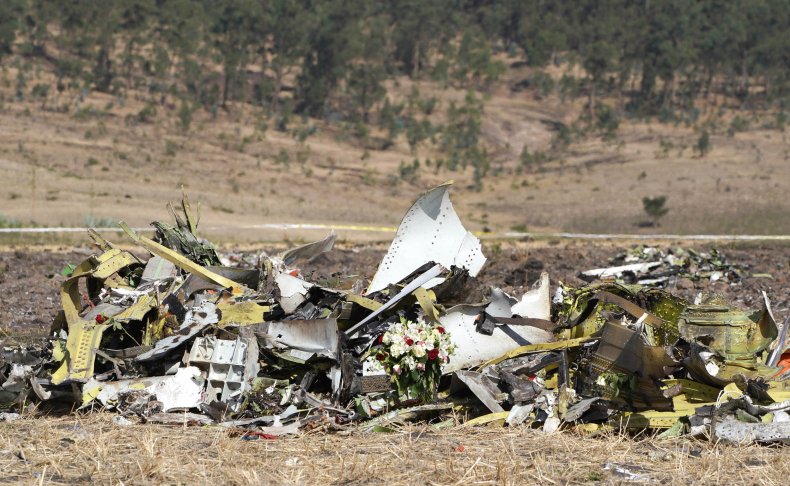 ================

Source link