Reddit users are upset with a boss who threatened to disrupt employees while they sleep on Christmas Eve.
In a recent post on Reddit's "Antiwork", u/Dbl_Vision showed the subreddit's 1.43 million members a stern message posted outside a Dollar Tree location. Posted with the title "Stay classy, Dollar Tree," the Redditor shared a photo of a stern message posted outside of a Dollar Tree location.
Addressing store employees directly, the handwritten message reads: "Associates, EVERYONE is working Christmas Eve (This is retail after all) & if you call in I will personally drive to your house and blast opera music outside your bedroom window while you sleep!"
This message, which includes a sign-off from "Bethy," comes less than one month after Dollar Tree announced it would be moving forward with plans to increase prices to $1.25 from their customary $1—a price point that hadn't changed for 35 years.
"For 35 years, Dollar Tree has managed through inflationary periods to maintain the everything-for-one-dollar philosophy that distinguished Dollar Tree and made it one of the most successful retail concepts for three decades," the company said in a statement. "However, as detailed in its September announcement, the Company believes this is the appropriate time to shift away from the constraints of the $1.00 price point in order to continue offering extreme value to customers."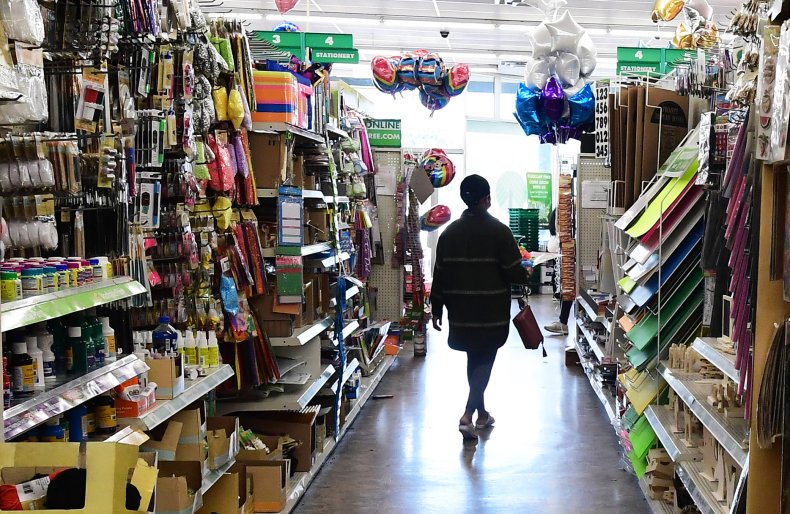 Despite its explanation that a $1.25 price point was "not a reaction to short-term or transitionary market conditions," and ensuring that the price hike would increase flexibility and return to its peak gross margin range, R5 Capitalist founder and analyst Scott Mushkin told CNN in November that the move would be a "shock to a loyal customer base," and "could end up being one of the worst decisions in retail history."
While Dollar Tree ensured that customer surveys indicated their customer base would continue to shop at their stores, Reddit users flocked to u/Dbl_Vision's original post to share their opinions of the holiday threat posted outside one of the franchise's locations.
In 16 hours, the original post has racked up 22.2K votes and over 1,500 comments.
The post's top comment, posted by u/Vote4Andrew, has received 7.7K votes and reads: "If Bethy has the time to drive over and harass an employee, then Bethy has the time to be a team player and work a shift or two."
Echoing those sentiments, many other Redditors have pointed out that if "Bethy" has the time to blast opera music outside of employees' bedroom windows, then it is plausible that they would have the time to fill-in on Christmas Eve. And while some commenters suggested that "Bethy" is merely a go-between between store associates and upper management, others hatched plans to test the legitimacy of their handwritten warning.
"Just have everyone call in sick," u/elveszett wrote. "Let's see if Bethy can go to everyone's homes."
Newsweek contacted Dollar Tree for comment.
================

Source link