A TikTok video that showed a man arguing with a pair of Wendy's drive-thru employees has received backlash.
The video, found here, was posted to the app last week by Nick (@bandzzworld89) and has since gone viral with more than 1.8 million views.
"Shoulda never gave y'all Wendy's workers no [sic] money," read the video's text overlay. "Fifteen dollars an hour got 'em acting brand new."
At the beginning of the video, Nick is already embroiled in an argument with the employees.
"We recorded that whole thing," someone said from behind the camera. As one of the employees rolls his eyes, Nick interjects with: "Nah, it's fine. Don't even worry about it."
The worker then tells Nick that he "really can't record" the interaction, but Nick replies: "I can record you. Now, listen, man…say whatever you want, my man."
The employee continues to argue with Nick, so the second employee, a woman, pushes him out of the way.
"Do you want your food or not?" she asked Nick as she picks up his drink carrier.
When he says "yes," the woman tells Nick to put his phone away. However, Nick continues to record.
The two go back and forth until finally, the woman walks away from the drive-thru window. But just as Nick rolls up his car's window, the first employee walks back and shoves Nick's drinks out of the drive-thru window.
In response to one commenter who claimed that Nick was only trying to get free food, he explained that he had been frustrated because he waited over 30 minutes in line, only to be told at the window that the restaurant was cash-only.
"Time is money," he said in the video. "If you [sic] in business, you know time is money. Wendy's, y'all ain't about to waste my time just 'cause you're a little bit bigger than me."
Nick isn't the first unhappy TikToker to record their interaction with a drive-thru employee.
Last month, a woman under the username Sikeitsme7 recorded her interaction with a Starbucks barista after her change was dropped in the drive-thru.
The video went viral, with over 3.1 million views and more than 150,000 likes.
When the barista in the video noticed she was being recorded, she said: "I'm not gonna be recorded and be harassed."
Newsweek previously reported that the current employee shortage can be blamed on customer behavior.
A former bartender from West Virginia told Axios that "[customers] did make [her] quit."
"What really hurts is that the same people whining about people on unemployment were the same people who would come in and treat the people actually working like [crap]," she said.
As previously mentioned, Nick's video received some heat, and a majority of the commenters were quick to side with the Wendy's employees.
"KAREN ALERT," wrote mikecharlie.
"WOW these employees need a raise dealing with people like this," said Bmindful.
"I have no context & already on the side of the workers," commented nikinzz.
"It's not the workers' fault the card reader is down and they are forced to continue with orders…you're instigating an already stressful situation," replied VANI INDU.
"You're the reason why people don't wanna work customer service," expressed dulce.vp.
Mia added: "Bro it's a fast food place it's not that serious. You can tell some [people] have never worked customer service before."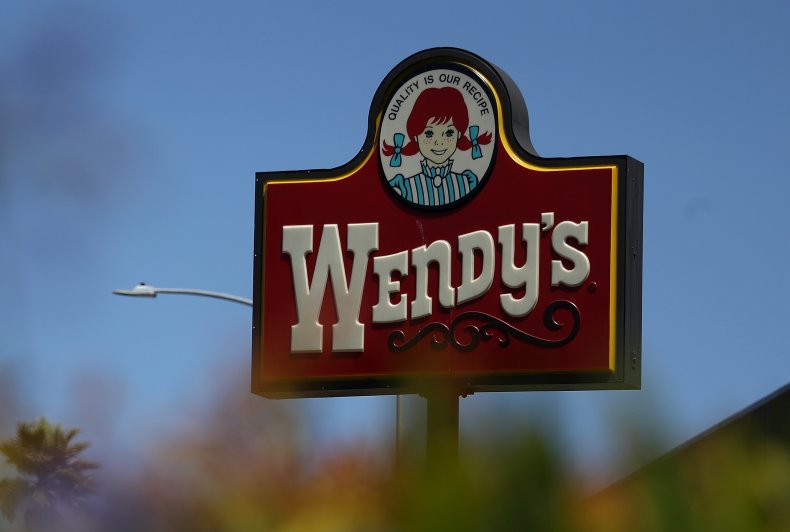 ================

Source link