The internet has dragged a woman who ended up eating sweets her friend made for their mother's birthday, claiming she was "starving."
Reddit user u/Throwawaydayruined posted her gripe with her friend on the popular r/AmITheA**hole subreddit on Monday.
In her post, which can be seen here, the 24-year-old French woman revealed she had prepared a huge batch of sweets for her mother's birthday, all of which she believed would be guaranteed hits.
Among the mouthwatering baked goods were mille-feuilles, gateaux Basque, fars Bretons, palets Brentons and galettes des rois.
With just days to go before her mother's birthday, the woman asked her 25-year-old friend to keep them at her place so the surprise would not be ruined.
But when she went to check on the treats two days later, the woman found her so-called friend had eaten them all.
The woman said she was furious at her friend and yelled at her during a heated verbal confrontation.
In the post, the woman said: "I asked my friend who ate them. She told me it was her. I was so mad and yelled at her why the f*** she would do that, it was for my mom.
"She said that she was really sorry, she was starving because she doesn't have enough money anymore and couldn't resist the smell coming from the room. She ate the first one then kept eating and couldn't stop herself.
"I couldn't believe it. I told her that I don't give a f*** if she was starving, she shouldn't have done that. She was very upset and embarrassed and offered to pay for them later when she gets paid as soon as possible.
"I told her that it wouldn't matter, the sweets are gone."
Following the outburst, the woman's friend said she overreacted and another friend called her an "a**hole" over it.
Since being shared, the post has been upvoted more than 9,860 times and has attracted some 800 comments.
Unsurprisingly, the internet backed the woman and instead shared posts where they hit out against the friend's behavior.
One said: "She is right. YNTA (you're not the a**hole), but your friend is. That's the end of that relationship."
Another added: "NTA even though you can't make more in time, make sure she pays you for the damage. It does matter. Do not let her get away with this."
A third commented: "It's not even like they were left unattended in a shared space. The friend agreed to take care of these sweets knowing they were a gift for someone else and ate them.
"Imagine giving your car to a valet and coming back to a totaled car and a half-assed excuse about needing a ride."
Newsweek has contacted u/Throwawaydayruined for comment.
While the French woman expressed disappointment in her friend's behavior, psychologists believe life-long bonds with others are important to our health.
According to Psychology Today magazine, strong friendships are a "critical aspect of most people's emotional well-being."
It added: "Research indicates that close friendships are associated with greater happiness, self-esteem, and sense of purpose. These bonds are even associated with physical outcomes, such as lower blood pressure and a longer lifespan."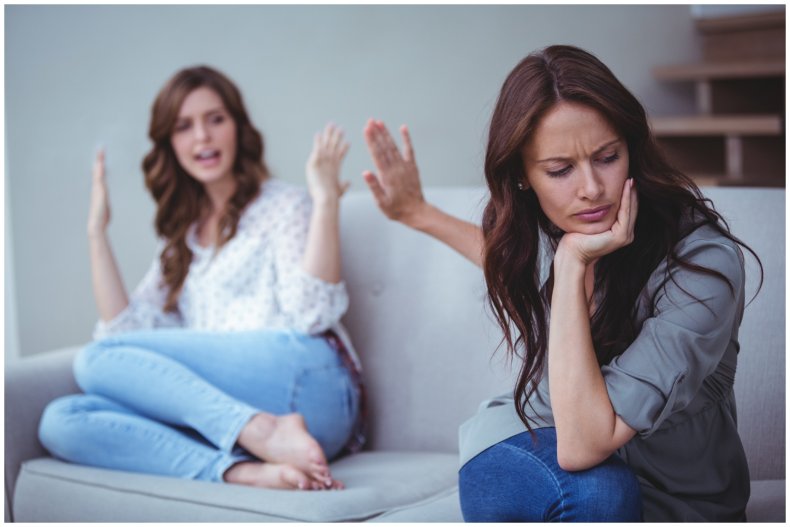 ================

Source link