Internet viewers are outraged over a woman's account of her first meeting with a therapist who spent the whole session "roasting" her.
"So I found a new therapist…and she's so f**king mean, you guys," said Samantha, who shared her story on TikTok Wednesday under the username @samantha.says. Her video has amassed 153,000 views in one day.
"She spent the whole f**king session roasting me," Samantha continued. "I feel like I just went to a roast. She literally seems like a high school bully that's like, 'This is what I'm gonna do for the rest of my life.' I just got paid to be bullied."
The client proceeded to give nightmarish tidbits from the appointment she endured. "So it was a Zoom meeting and my hair's a little crazy right now because it's really frizzy outside and I went and exercised my dogs outside. And she goes, 'So I see you haven't brushed your hair today. Is that a symptom of your depression?'"
Samantha whispered as an aside, "I did brush my hair."
"She asked me if my mental health was truly bad or if I exaggerated it because bad mental health is a fad with people my age," the patient went on.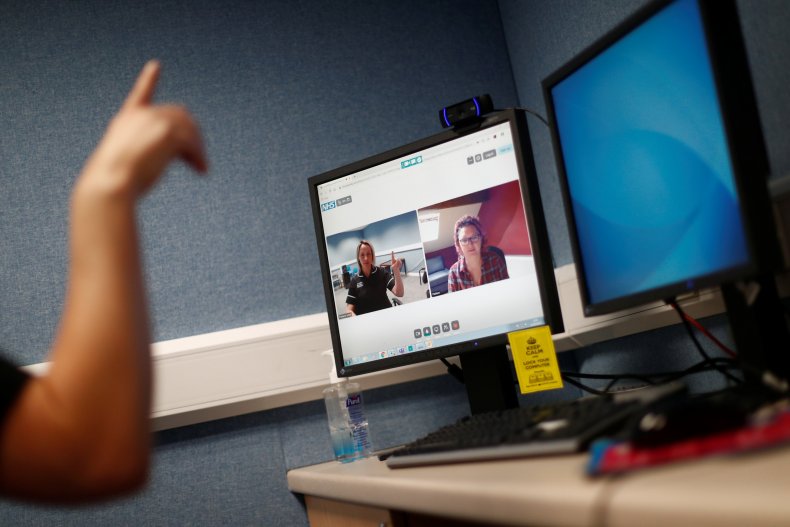 Finally, she said, the therapist asked about her support system and friends. Samantha replied that she didn't have many of those, to which the therapist replied, "Yeah, I can understand, a lot of people don't like to be friends with people who are so negative."
Samantha added that she was too scared to "break up" with the therapist and actually set up two further appointments at the end of the session. "Someone call and cancel for me," she pleaded in her caption.
Outraged viewers flocked to her defense and urged her to end the relationship as soon as possible.
"Run away now," said one commenter, who added red flag emojis. "Holy crap. She's a nightmare."
"I'll call her right now," said another. "I'm your support system now. I'm completely serious."
Several commenters shared their horror based on professional experience as therapists themselves.
"I'm a therapist," said one such viewer. "That is a bad therapist and that is not good therapy AT ALL. You deserve much better! Cancel and find someone new!"
A 2016 study published in PLOS ONE analyzed the negative effects of psychological treatments across 600 clients and found that lack of quality in the therapeutic relationship and treatment produced the highest self-reported negative impact on patients.
Adam Hewitt, a clinical social worker in Missouri, told Psych Central that therapists should never make clients feel judged or shamed. "Objectivity is difficult but necessary in ensuring that we're staying client-centered and not allowing biases or judgments to guide our practice," he said.
Other red flags in a therapist include looseness with confidentiality and ethics codes, a lack of emergency protocols, disregard for the client's values and experimental recommendations.
In Samantha's comments section, she thanked her audience for their overwhelmingly supportive response. "Thank you so much for validating this. I started to think I was just being sensitive," she wrote.
Newsweek reached out to Samantha for comment.
================

Source link