A woman has come under fire for a dissolvable swim trunk prank she pulled on her brother in a now-viral video.
The video, found here, was posted to TikTok on November 29 by Dara Roberts (@dararobertss). So far, the post has racked up more than 29 million views and over 3.6 million likes.
"We bought our brother dissolvable swim [trunks] for our fam beach trip," read the text overlay at the beginning of the video.
"Told him I found them brand new at Goodwill," the overlay continued.
At the video's 19-second mark, the family can be seen throwing a football around in the ocean, when suddenly Roberts's brother, Seth, notices something is "off" with his swimsuit.
"My swimming trunks ripped," Seth said. "Bad."
Roberts laughs at Seth, who begins to panic.
"Quit videoing me," he told her. "Seriously, it's not even funny."
In the next frame, Seth—who is now fully submerged in the ocean—can be heard telling the family that he's "naked."
"If y'all don't get me trunks I'm staying out here until people leave this beach," he told a family member.
In the comments section of a follow-up video, Roberts said that her family did, in fact, bring an extra swimsuit for Seth.
Many of Roberts' commenters were worried that the prank could have gotten Seth into some legal trouble, considering he was allegedly naked on a public beach.
"Generally, in America, nudity is against the law in public places," stated HG.org. "Moreover, nudity is also generally illegal on a person's own property if the nude person is visible to the public, such as through an open window or sunbathing nude in someone's yard."
That being said, nudity laws do vary from state to state.
"In some states, there are public lands where nudity is allowed or simply tolerated. There are also private facilities where nudity is allowed in almost every state, with the usual requirement being that the nudity must simply not be observable from outside, public areas," explained HG.org.
Overall, a majority of commenters didn't find humor in the prank and vilified Roberts for the act.
"Kinda messed up honestly," said one TikTok user.
"Why would you do this in public???" asked GG.
"Would be funny if it was in a more private place but this is in public…so no not cool. And this is violating. Imagine if someone did this to a woman," commented ChicNuggetu.
"This ain't the vibe. Super violating," wrote Holly Klavans.
Tay added: "Yeah, not funny. This was at a public beach and totally humiliating."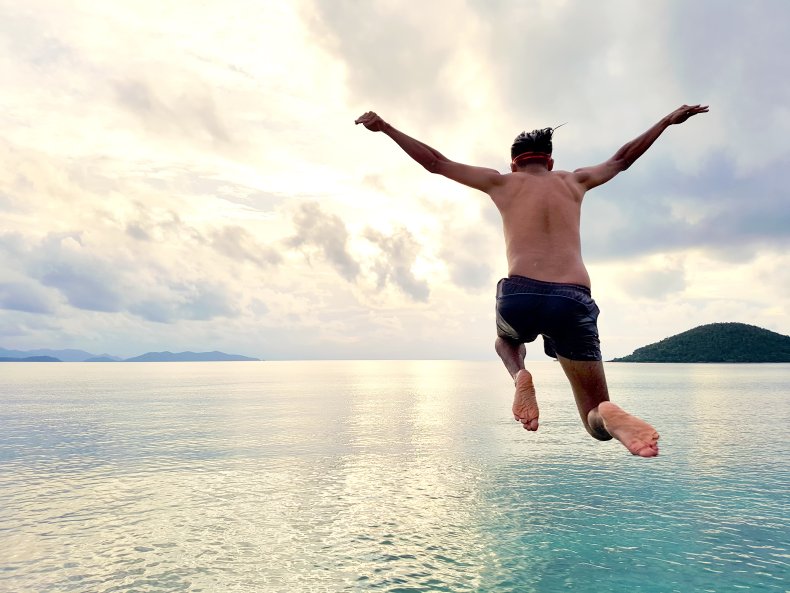 ================

Source link