A video has gone viral on TikTok after a woman shared footage from her recent baseball-themed gender reveal.
TikToker @hannah.j.c16, shared the clip for her followers earlier this week and it has since received over 4 million views.
While the video was posted to commemorate the expectant parents learning that they would be having a baby boy, commenters were more focused on the reaction that followed the reveal.
In a Gallup poll released in 2007, research found that more than six in 10 18- to 34-year-old Americans and women under age 50 said they would like to find out the baby's sex before it is born. Conversely, most Americans over the age of 50, as well as Catholics and those who frequently attend religious services, would prefer to be surprised.
In the video, @hannah.j.c16, whose full name is Hannah Calverley, is seen tossing a baseball to her boyfriend, Travis Gober, which he hits to reveal a burst of blue pigment. Calverley, 18, brings her hands to her mouth as a roar from Gober's baseball team is heard in the background. Gober plays baseball for the University of New Orleans.
As she approaches Gober, his team storms the field and crowds around the man leaving Hannah on the outskirts of the group.
"I guess he's having a kid with his boys," one commenter wrote.
"[N]ot 'the boys' stealing a moment between mother and father," another commenter wrote.
Calverley wrote to Newsweek that they decided to do the gender reveal with her boyfriend's teammates because they live seven hours away from their family. She said her mother found out the sex before the reveal and relayed the information to one of Gober's teammates so he could select the right ball.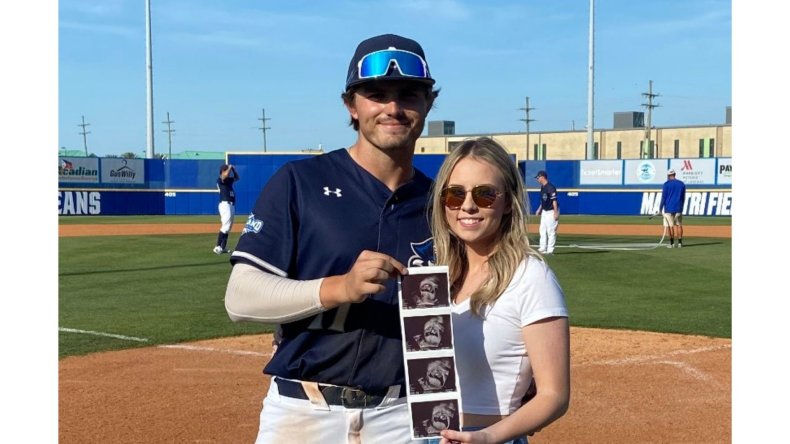 "Obviously we wanted to do the reveal baseball-related in some way since we are both huge baseball fans!" she said.
Commenters were taken aback by the team's reaction of swarming the father-to-be with one calling it "disrespectful."
Comments have since been turned off by the poster.
Calverley told Newsweek that she was not surprised by the reaction to the video as she expected people would focus on the "negative."
"I definitely was never upset or hurt in any way by the response of his teammates and was overjoyed that everyone was so supportive," she said. "I wouldn't say they 'dodged' me because after the video stopped everyone gave me lots of hugs and congratulated both of us! Not to [mention] everyone was so overjoyed they [sic] we were adding 'new player' [to] the team!"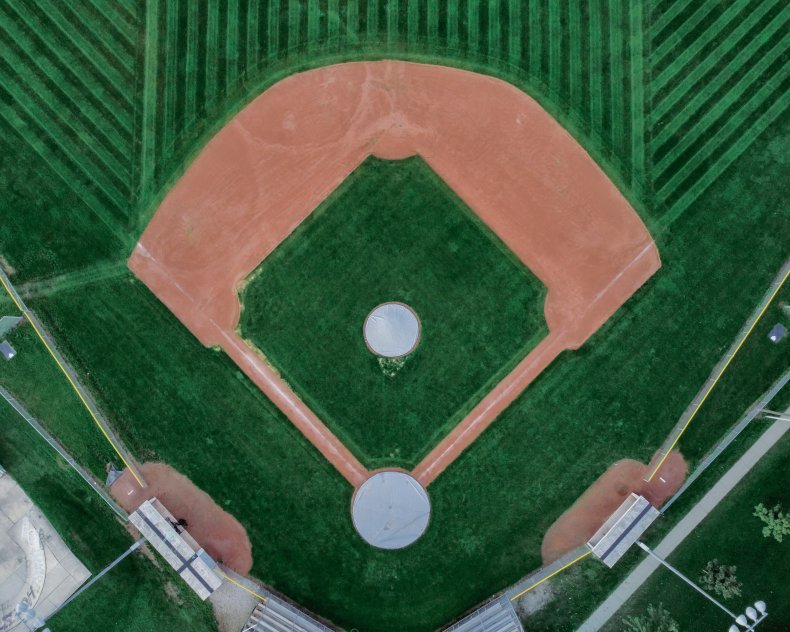 Calverley continued on to say that Gober is the "best boyfriend" and that she "couldn't be happier" to be starting a family with him.
"I don't think people should judge our relationship based off of a 15-second video because in reality he was just so overwhelmed and excited with his team cheering him on," she said. "He is definitely the most caring guy and I know he is going to be an amazing father."
================

Source link