A woman who is facing an impossible choice between her old cat and her husband has turned to the internet for help and the response has been resounding: choose the cat.
According to American Community Survey data from the Census Bureau, 14.9 of every 1,000 marriages in the last year ended in divorce.
While every state has its own set of grounds for divorce, some like adultery, cruelty and criminal conviction are commonplace across the entirety of the U.S.
But to divorce over a pet? That's pretty much unheard of.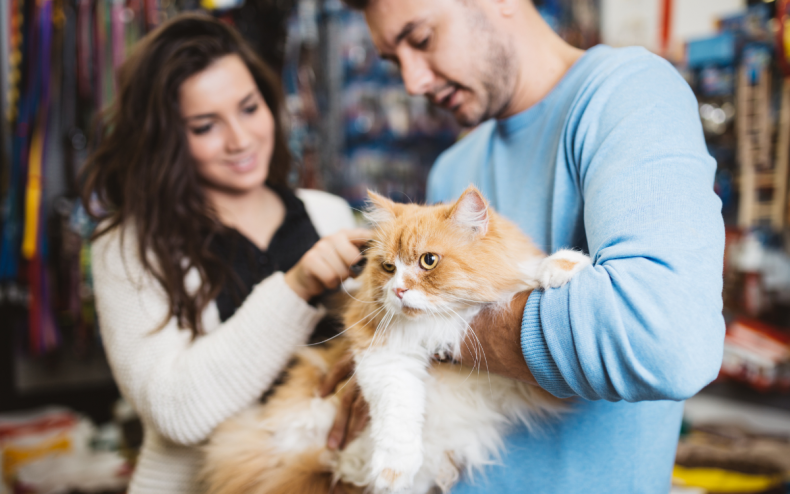 And yet, that appears to be exactly what some on social media are suggesting a woman does in the face of continued provocation from her partner.
In a post shared to Mumsnet under the handle Terribleguiltovercat, a mother-of-one explained that her husband "hates" the cat she had from before they got together and "constantly complains about him."
It's driven her to the brink. "We have a young child or I would rethink the whole relationship," she wrote. "But I can't live like this."
While the woman appeared hesitant to file for divorce over his dislike of her pet, others online felt very differently.
GeorgesKitchen said they would be "sorely tempted" to re-home her husband over the cat, with ItsSnowJokes agreeing, arguing it would be "totally unfair to do this to the cat."
"I think you know what to do," Murmuratingstarling wrote. "And no, I DON'T mean get rid of the cat."
LongDistance concurred that she should "re-home" her partner adding: "The cat will thank you."
Herejustforthisone commented: "The cat was there first. Please don't bin him off to appease your a**hole husband," while Incompletesenten said: "He married you knowing you have the cat…It's pretty f***ing s*** to marry, have a child and then decide to chuck the cat out!"
ForeverLooking noted that while some may joke, this was clearly "not just about the cat" and more about her husband's "selfishness" and willingness to upset his wife by being mean about a cherished member of her family.
"If I had to re-home my beloved pet to appease a partner I could never look at them the same way again," she said.
Whatsthestoryboringglory, meanwhile, warned that the husband's treatment of the pet could be "a sign of a bigger problem" and Terribleguiltovercat would be wise to end the relationship now.
"Things won't get better if you get rid of the cat, I suspect, and you will have lost a much loved pet for no reason," they said.
Boood put it more simply, writing: "Cats before husbands every time."
Newsweek has contacted Terribleguiltovercat for comment.
================

Source link