An internet user has wowed people around the world after revealing that they found evidence that convicted serial killer John Wayne Gacy did construction work on their grandparents' home.
Between 1972 and 1976, Gacy assaulted and murdered at least 33 young men and boys in Cook County, Illinois. Nicknamed "the killer clown" due to his work as a clown visiting children's hospitals, he is the subject of a new Netflix show Conversations With A Killer: The John Wayne Gacy Tapes.
In a Reddit post with more than 23,000 upvotes, user watchperson1 shared a picture of a business card featuring the name John Gacy with the caption: "John Wayne Gacy did construction for my grandparents and we found his business card while going through some stuff today."
In 1971, Gacy founded the part-time construction business PDM Contractors, offering painting, decorating, and maintenance before expanding later into interior design, remodeling, installation, assembly, and landscaping. Much of PDM's workforce consisted of high school students and young men. That same year, Gacy was arrested when a teenager claimed that he had picked him up from a bus station and tried to force him into a sex act—but charges were dropped when the boy failed to show up to testify in court.
​​In January 1972, Gacy killed his first victim—16-year-old Timothy McCoy. The new Netflix series Conversations With A Killer: The John Wayne Gacy Tapes reveals that Gacy's victims would often be lured with the promise of a job at PDM.
It wasn't until March 13, 1980, that Gacy would finally be convicted of 33 murders. He was executed by lethal injection in 1994 at Stateville Correctional Center, Illinois.
The Redditor's unusual find has wowed the internet, with hundreds of users flooding to comment.
"Hmmm," wrote one user: "Check the crawl space." Referencing the fact that 26 of his victims were found in the empty crawl space of his home at the address on the business card in Chicago, Illinois.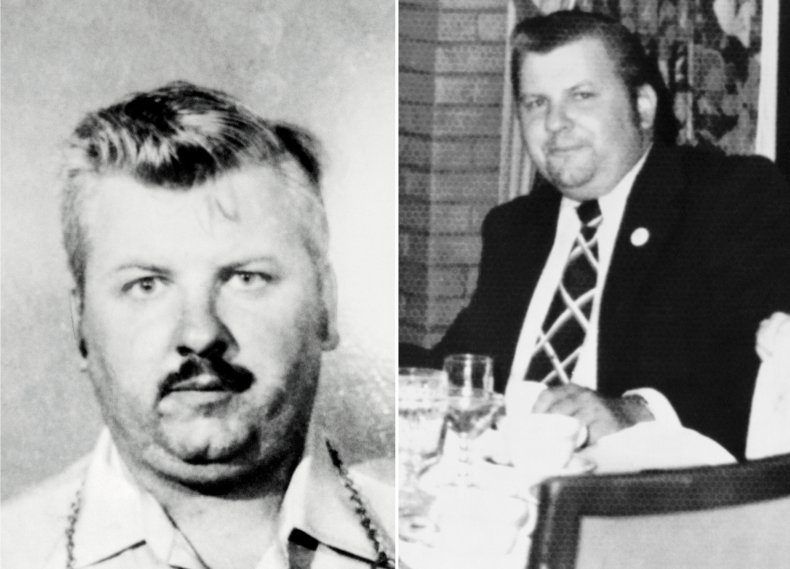 Another commenter wrote: "Dang. Watching the new Netflix documentary. This is actually pretty cool, in a weird way."
Meanwhile, other Redditors noted that the card may be worth something. One user wrote: "There is a collector out there who will pay you big bucks for that item."
In a later comment, the poster said he was not sure exactly what work PDM Contractors did for his grandparents: "Gacy also did jobs for my grandfather's business which is now a Big Lots. He'd have coffee at their house and my grandma said she would have let my uncle work for him, but he was not old enough at the time. I still get chills thinking of that."
Newsweek has contacted watchperson1 for comment.
================

Source link