A man is impressing viewers by scheduling out his dates in Google Calendar, garnering a lot of appreciation from the internet.
The TikTok recounting the situation, captioned, "Love the random notifications, and all I have to do is hit yes #datenights #googlecalendar #gcal #date #datenight #boyfriend #fyp #bigcomfy #easywithadobeexpress," has been viewed 507,700 times and liked 26,600 times since it was shared on April 8.
Statista reported that in a 2019 survey in the United States about love lives, the majority of respondents, or 33 percent, revealed they weren't in love at that time. In addition, 25 percent admitted to being "passionately" in love, 20 percent revealed when were "very much" in love, and 17 percent were in love "somewhat."
The six-second clip, shared by TikToker @taylarawdah, highlighted the woman's schedule on a MacBook Air as music played. In an opened tab for Google Calendar, a detailed itinerary was displayed for the upcoming week, which included time at the gym, appointments, and work.
"My BF schedules dates on GCal," the screen read in text overlay.
One of the time slots in blue was chiseled out for a "Movie Night" on April 10 from 6 p.m. to 11 p.m., which included two attendees, the TikToker and her boyfriend, although email addresses and other details were marked out.
The scheduled activity was sent by the TikToker's boyfriend, and an image of a box of popcorn amidst a red background was also added to the time slot as well.
Another date night was planned for the following weekend on the next Saturday, April 16. The time slot, which lasted all day from 8 a.m. to 11 p.m., was titled "Date Day and Night." Again, the TikToker and her boyfriend were the attendees, and a note was included: "Beautiful day all about the queen herself… Tayla!"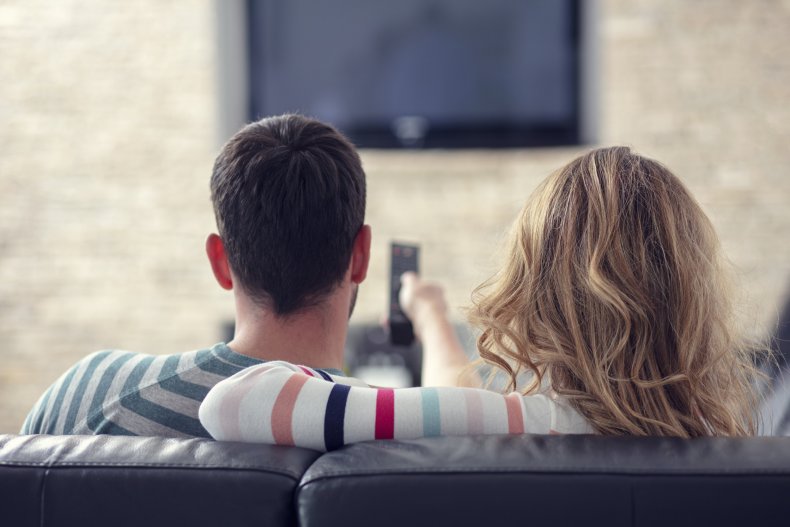 Over 100 comments poured in over the man who schedules out his dates with his girlfriend, and many people are honestly loving the idea.
Appreciation for the boyfriend's efforts was everywhere. "This is the man of my dreams," a TikToker said.
Some mentioned the astrological sign of Virgo when speaking about the TikToker's boyfriend. "Now this is a Virgo's love language," a viewer pointed out.
This isn't the only couple who has planned out time slots. "We do this too," a TikToker said. "Mostly because our schedules are so wild, but it's honestly so nice to see something planned."
A TikToker put in their two cents when they said, "If it's not on the calendar, it doesn't exist."
One viewer believed the boyfriend is putting in "the energy we all need and deserve."
Others would appreciate a partner who does the same exact thing. "Omg, I'd love for a guy to do this," a TikToker admitted.
Comments of approval included things like, "Please, this is my love language," "How does it feel to live my dream," and "That's so cute."
However, not everyone seemed to appreciate the effort. "Goodness, we really glamorize the bare minimum in relationships," a viewer pointed out. "My friends and I don't praise each other for doing the same exact thing."
Newsweek reached out to TikToker @taylarawdah for comment.
This isn't the only viral moment involving dating. A woman refused to see a man again over a "rude" comment. A woman highlighted "green flags" in a man's apartment. In addition, a woman found romance thanks to her granddaughter.
================

Source link