A man took to TikTok to allege that he was "detained" at the airport by a Transportation Security Administration (TSA) agent because of his stuttering in a now-viral post that's shocking viewers.
The man making the claim is named Marc Winski, and he's an actor, singer, and speaker in New York City who doubles as an advocate for stuttering awareness.
Winski has gone viral before, and this time his 42-second video has garnered 191,200 views and 33,600 likes so far since it was shared on April 30.
According to the Mayo Clinic, stuttering is considered a speech disorder, and it's prevalent in younger children, but it can continue into adulthood as well. The National Institute on Deafness and Other Communication Disorders reported that 3 million people in the United States stutter.
Winski, whose TikTok handle is @marcwinski, shared the video while lying flat on his stomach in a gym with headphones in as he recounted the situation.
"I got detained at the airport because of stuttering," the screen read in text overlay.
"Detained at the airport TSA because of stuttering," Winski said as the video began. He said he was walking through the airport going through the TSA area when one of the agents asked him where he was heading to.
The man stuttered, saying he was "going to Florida."
Next, Winski revealed the agent's response. "Are you sure about that?" he asked. "You seem kind of nervous."
The TikToker revealed that wasn't the case, and that he stutters sometimes.
"He said, 'I need to take you this way for an extra pat-down,'" Winski recalled.
The TikToker asked, "Is that discrimination? I'm not sure, but it didn't make my day. And uh, just another day in the life sometimes."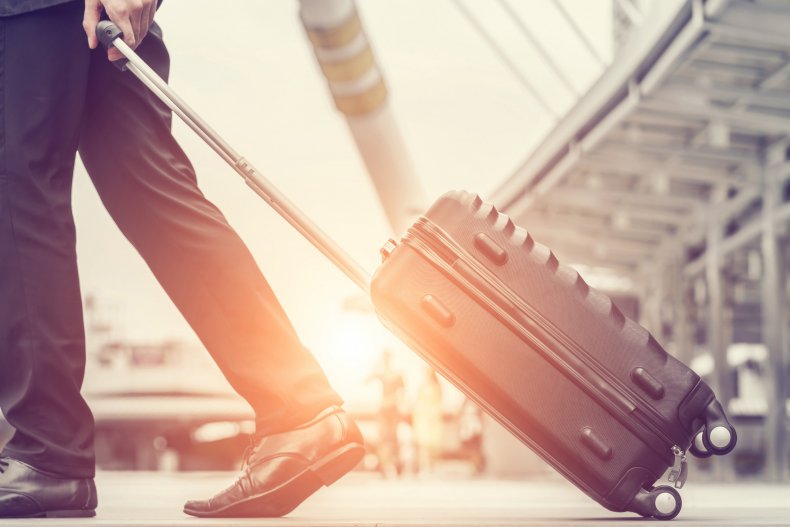 Over 700 comments poured in over the viral TikTok video, and people are completely shocked by the situation.
Many people thought it was "discrimination," and one viewer added that they've "faced prejudice all my life, and I let it run my life because of my speech. Keep spreading awareness."
One viewer was "sorry" the TikToker "had to go through that," adding, "There are still so many misconceptions about disabilities and people that are deemed different."
Another TikToker said the situation is "one of my biggest fears." They also said, "It's the reason I have my wife speak for me at airports and border crossings." Winski replied back saying, "I think it's important to keep showing stuttering. That agent now knows after I talked to them!"
A viewer urged the TikToker to "go to the news" over the situation. "This makes me so upset," they said. "I'm so sorry. This is discrimination."
A TikToker agreed that it's discrimination as well, adding, "You have a speech condition that's completely valid, and they singled you out because of it." The creator added back, "I agree."
Many people felt bad that the man had experienced such a situation in the first place. "I'm so sorry that happened," a viewer said. "Please file a complaint if you are able to." Winski replied that he actually had spoken to the agent as well as their manager.
Other comments included things like, "That's 100 percent discrimination" "TSA needs better training," and "Thank you for sharing. Hope this doesn't happen to anyone else."
Newsweek reached out to Marc Winski and TSA for comment.
This isn't the only viral video involving airports. A woman claimed JetBlue flyers were left at the airport for two days over a flight delay. A woman sprawled out in the airport in a seating area has stirred debate. In addition, a mom dragging her child through the airport started a heated discussion.
================

Source link