A Frenchman's viral video about "how to spot a good baguette" has left the internet divided.
The video was posted to TikTok on Monday by Encore French Lessons, who wrote: "Know your #baguette." The post has racked up more than 795,000 views and over 140,000 likes.
"A good baguette should have brown and golden colors," the man said at the beginning of the video. To illustrate, he points to a "good" baguette, which is sitting on the counter beside what he refers to as an "industrial" baguette.
According to Spoon University, there are three types of baguettes: "the regular baguette, the baguette moulée, and the baguette farinée."
"A regular baguette is the typical golden-brown French bread you most often encounter," said the publication. "The baguette moulée, which translates to 'the molded bread,' is manufactured by industrial ovens.
"Finally, a baguette farinée has its crust covered with flour before baking," Spoon University concluded.
Considering the man in Encore French Lesson's video refers to the lesser baguette as an "industrial" baguette, it's safe to assume he's referring to a baguette moulée.
"In a good baguette, the inside is more of a creamy color," the TikToker continued. "Whereas, in the industrial one, it's just white."
He goes on to say that the inside of good baguettes are "elastic" and "chewy," while the insides of industrial baguettes often "peel out easily."
Next, he said a person can determine the quality of a baguette based on its smell.
"A good baguette should smell buttery," he said. He smiles when he smells the good baguette. When he smells the industrial baguette, however, he said it smells like "nothing."
Then, he stated that "one of the most obvious ways to spot a good baguette is to look for a flat back vs. a dotted back."
And finally, he concludes his video by conducting a sound test.
"A good baguette should sing," read the video's text overlay.
Commenters were pretty divided on the TikToker's opinions. While some agreed with what he had to say, others shared that they preferred industrial baguettes.
"Everything you're pointing out as a negative towards the industrial is just making me want it more," wrote Dan.
"I'm French and prefer the industrial one, so to each their own," said Araseny.
"For some reason, I feel like the good baguette will break my teeth," said Stephany.
Elisa Sylva replied: "That's how you know it's the good baguette."
When one commenter said that they "don't like chewy elastic bread," Aaron Beddome responded: "Just get some wonder bread and call it a day."
Raqyyy said: "I loooove the crunchy crust and chew insides. A good baguette is just *chef's kiss.*"
"The 'crunch' is music to my ears," commented soco.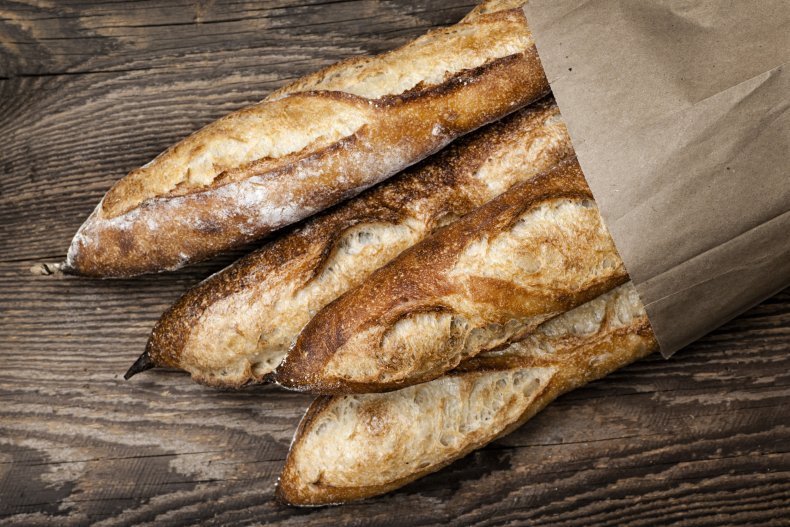 ================

Source link