Several people dream of becoming a famous content creators and follow in the same footsteps as their role models. Most users follow creators like MrBeast, PewDiePie, Ninja, Pokimane, Valkyrae, and others. Among all the creators, MrBeast has become the talk of the town since the end of 2021.
ADVERTISEMENT
Article continues below this ad
According to one of Forbes's blogs, MrBeast is the new No. 1 with record earnings of over $54 Million earnings in last year. Not to mention, maximum users want him to cross the 100 million subscribers mark at the end 2022. The most-watched videos of him last year were the recreation of Squid Game and the $1,000,000 Influencer tournament.
Over years, Jimmy has created an image of giving away a lot of money to homeless guys and strangers. Interestingly, Jimmy's recent video has broken the internet, and crossed over 8.9 million views in just 14 hours.
ADVERTISEMENT
Article continues below this ad
MrBeast recreates the toughest challenge from Squid Game video
Back in 2021, Jimmy gained a lot of attention from the community through his Squid Game video. In the video, he recreated every single set of Squid Game series in real life and offered $456,000 to the winner.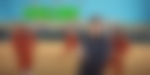 Since the video became so much popular among the fans, Jimmy brought 456 and 067 cast members back in his recent video. He challenged both of them to pass the 'Glass Bridge' and keep the winning prize of $456,000. Indeed, the Glass Bridge is one of the hardest challenges in Squid Game; therefore, Jimmy gave them a quick start by telling them the correct platforms they should land on.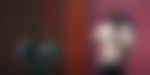 However, he revealed the platform details in a single breath, which made it harder for both of them to memorize it. There were a total of 15 platforms, where 456 made it to the fourth platform while 067 made two platforms further.
ADVERTISEMENT
Article continues below this ad
Jimmy challenges Chris to swim with sharks for $100,000
Apart from challenging his subscriber to earn huge rewards, Jimmy also loves to include his team members in some of the challenges. Interestingly, in the recent video, Jimmy asked Chris to retrieve the $100,000 surrounded by 100 sharks. If Chris retrieves the bag of money, Jimmy would offer the prize money to Chris's number one fan presented in the video.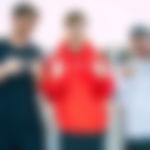 ADVERTISEMENT
Article continues below this ad
With no hesitation, Chris jumps into the sea and retrieves the $100,000 bag. Indeed, it was an interesting challenge and who knew Chris would swim with 100 sharks for his number one fan? What are your thoughts on Jimmy's recent video? Let us know in the comments down below.
Watch Story: Most Hated Features of Fortnite Chapter 2
================

Source link