One of the main reasons for which MrBeast has grown in such a short amount of time is due to the variety of content he produces. MrBeast is not your average YouTuber, he is someone who would go to extreme lengths in order to please his audiences and subscribers. Furthermore, his videos are imbued with a curious element that forces the viewer to stick along till the end.
ADVERTISEMENT
Article continues below this ad
MrBeast has made a Squid Game-in-real-life video. He has made videos of being buried for hours or spending absolutely alone in a room for multiple hours at a time. This time he might have bigger plans which will definitely break the internet.
Here is a video of him teasing his idea to tech YouTuber Marques Brownlee (aka MKBHD).
ADVERTISEMENT
Article continues below this ad
MrBeast talks about his next viral project with MKBHD
MrBeast has plans to create another project that will definitely shake up the internet. When MKBHD asks him about a dream project that he has been waiting to make, MrBeast replies, "I wanna take everything I learned from Squid Game and apply it to the other idea, but if I told you I legit would have to kill you." 
READ MORE – Why Do Some Fans Not Like MrBeast Burger? Breaking Down the Criticism Around the YouTube Star's Widely Known Franchise
Jimmy reveals his plans for his new project which is obviously cut out in the video. The project is expected to surpass the popularity that his earlier Squid Game video had amassed in the latter half of 2021.
ADVERTISEMENT
Article continues below this ad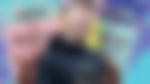 The Squid Game video was uploaded on November 24, 2021, and it would go on to become MrBeast's most popular video of all time, with over 200 million views. The recreation was hosted by Jimmy himself featuring 456 participants, similar to the show. All of the games were enacted as well, of course, leaving aside the part where players would get killed.
In the 2021 Gotham Awards, even the creator of the Netflix show Squid game, Hwang Dong-hyuk approved of MrBeast's video and said,  "I watched some of it. I loved it, and it helped me to promote the show, too, so I want more people to do it."
ADVERTISEMENT
Article continues below this ad
Do you think MrBeast will be able to break the record of his Squid Game video with his upcoming secret video? Let us know in the comments.
WATCH THIS STORY –  Toughest Video Game Bosses of all time
================

Source link