While the conversation about remote work existed in the pre-pandemic era, since COVID-19 hit, organizations have quickly adapted to the changing landscape of a modern workspace. Now, as the pandemic is about to complete two years, remote work is a reality for many, and yes, it is here to stay. Given how well the majority of employees have adapted to remote work, many organizations might opt for a hybrid work model in the future. In fact, as per Microsoft India's country-specific findings of its
first annual Work Trend Index, as many as three-fourths (74%) of Indian employees are keen on flexible remote work options.
Since remote work will most likely dominate as we move forward, it would be ideal for giving your home workspace a much-needed upgrade. While an ergonomic chair with lumbar support is a must, the basic dependency of a modern remote workspace is on a solid internet connection. For the longest time, the internet in most homes was plagued with issues like infrequent downtime or bandwidth-related issues. But things are changing on the home internet front, thanks to
Airtel Xstream Fiber.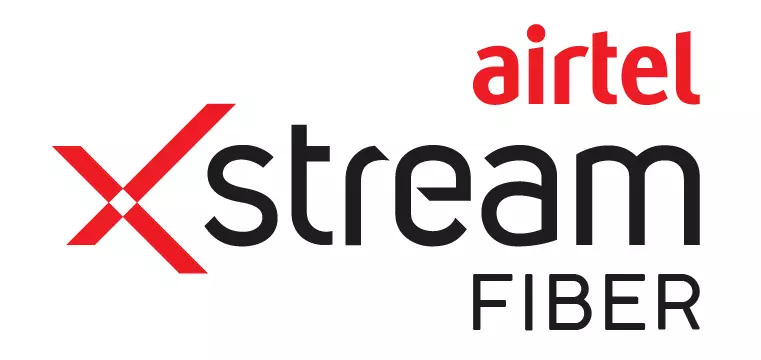 Congratulations!
You have successfully cast your vote

Why choose Airtel Xstream Fiber

Airtel Xstream Fiber offers FTTH (Fiber to Home) service, which uses fiber optic technology to provide high-speed internet, up to 1 Gbps of speed, along with improved functionality. This ensures it can cater to the internet demands of multiple people operating from the same home.
Get office-like internet at home!

A typical remote workday would require you to attend several meetings and video calls, share large files with your team, all while completing other tasks at hand. You would need a concentrated super-fast internet connection to get through all these. Airtel Xstream Fiber offers up to 1Gbps speed, making it easier to get through the day without experiencing call drops or patchy connectivity. And less time struggling with a slow network means better productivity for you.

Get smart routers and proactive network solutions!

Nothing is more frustrating than dealing with internet woes during your workday. Fortunately, with Airtel Xstream Fiber, you don't have to. This is because it includes an industry-first smart router and proactive network solutions that can auto troubleshoot to remotely detect and resolve issues independently. So, you do not have to stop your workday to solve your internet problems abruptly. However, if there is an issue that the system cannot correct, there's 24×7 customer support to ensure that you do not compromise on time or productivity.
Get Secure Internet Experience
Considering the current dependency on the internet, whether for work, education, or entertainment, the need for a
secure digital experience has ever been more important. This is another area where Airtel Xstream Fiber connection meets the challenge. It comes with four security profiles, including Virus Protection, Child-Safe, Study Mode, and Work Mode to help restrict specific content categories at specific times. You can even protect devices connected to your WiFi from malware and viruses to ensure complete protection. This way, you can work better and exercise efficient parental control when your child uses the internet.
Get uninterrupted network

A common problem faced with home internet connections has been bandwidth allocation. Not all devices connected to the same WiFi may work at their optimum best. As more devices are added, the more likely it is for the internet to go haywire. And considering the number of devices used in most homes today, there is an increased reliance on robust internet connectivity. Airtel Xstream Fiber passes this test with flying colours as well. A stress test conducted by Airtel on an Xstream Fiber connection proved that the internet speed and connectivity remained stable and reliable, with up to 60 devices in use at the same time. This way, a family can easily connect all their devices to the same WiFi connection without anyone experiencing speed drops or lags.
Get exclusive benefits

Work & studies aside, the Airtel Xstream Fiber connection has taken care of your entertainment needs as well. How? Almost every Airtel Xstream Fiber plan provides you with exclusive benefits such as free or discounted subscriptions to apps such as Amazon Prime, Zee5, Disney+ Hotstar, Wynk Music, and more. Apart from these benefits, you get support for WiFi Calling and a Fixed Line with unlimited calls with specific plans.
Still thinking? Make the switch now!

With a new year approaching and remote workspaces still a reality that everyone has to live with, it might be time to upgrade your internet connection to keep all connectivity woes at bay. Airtel Xstream Fiber makes this possible with a reliable and affordable office-like internet connection at home. This not only means faster speeds but a ton of extra features that have been developed to provide you with improved connectivity and convenience.
To know more about the Airtel Xstream Fiber Internet connection,
click here.


Disclaimer: This article has been produced on behalf of Airtel by Times Internet's Spotlight Team.

================

Source link