Paige Spiranac is probably one of the most famous social media golf instructors. Apart from being famous for her golf videos, she is renowned to make raw as well as, uncensored tweets on her Twitter account. She has made a similar one a few days back.
Paige Spiranac makes an unusual tweet
In the recent past, the 26-year-old golf professional has taken up a new interest. She is seen making predictions for golf tournaments as well as, for NFL games. Spiranac is a famous name on social media with 3.2 million followers on her Instagram account as well as, 260,000 subscribers on her YouTube channel.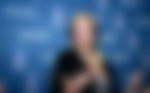 Recently she made a tweet that goes like, "There's no one worse than the person who honks at you as soon as the light turns green". Everyone can relate to Spiranac's tweet, but the way her fans replied was even more interesting to see and quite unique.
She made several comments in the thread as well. Paige was also roasted in one of the reactions made by Points Bet. The reaction said, "What about people that bet against the Steelers?". To which she replied, "I wasn't even picking them last season lol". However, the statement that she tweeted was rather relatable and quite a common one. Notably, this is not the first time she has tweeted in such a manner. She is seen quite often, interacting with her fans on her Twitter account as well as in the comment section.
Not to forget, Paige Spiranac is a retired golf professional, who played on the Cactus Tour as well.
Spiranac made a funny reply to one of the replies made to her. Indeed, she has a great sense of humor.
Twitter reacts to Paige's tweet
Spiranac's fans gave rather mixed reactions to the piece. Paige is quite famous on Twitter as well, with 501k followers. Fans found her tweet quite relatable and replied with their own perspective about the same. The replies are even funnier than her tweet.
Watch this story: Phil Mickelson reveals the turning point in his relationship with Tiger Woods
What do you feel about the tweet made by Paige? Share your views in the comments section
================

Source link