SPOILERS AHEAD!
Peaky Blinders came to its six series conclusion last night.
The season finale shone a spotlight on all of the show's key players, while leaving plenty in question for the upcoming movie.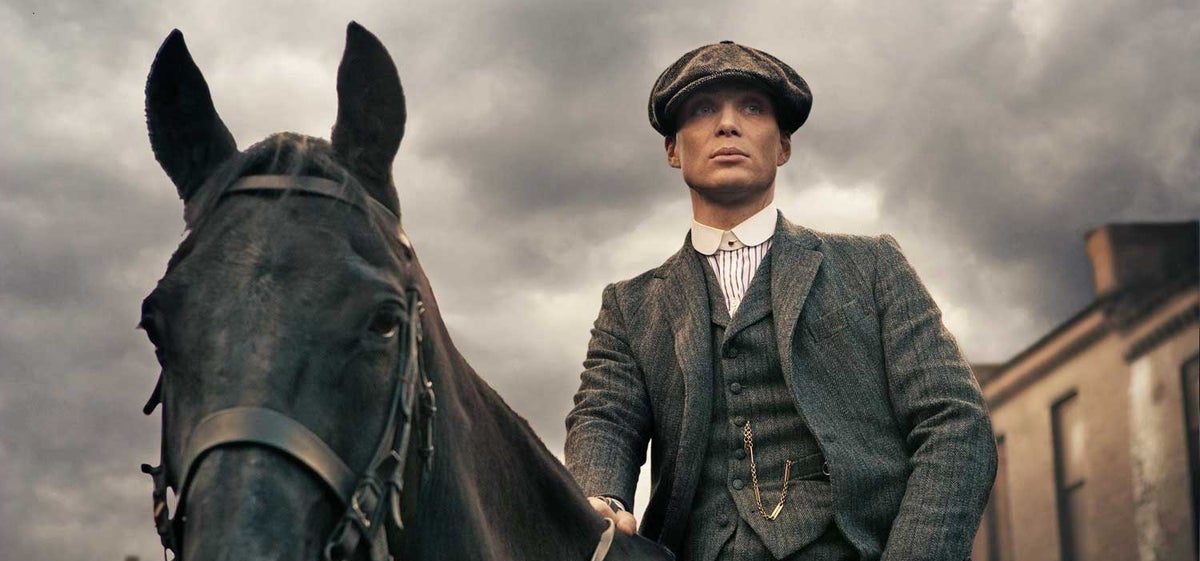 Here's a brief recap on events – Tommy receives a terminal diagnosis that sees him tying up loose ends – including a face-off with Michael.
As Tommy prepares for his inevitable death, a spiritual visit from his late daughter Ruby saves his life, as he realises his doctor is involved with fascist Oswald Mosely and lied about Tommy's illness in the hope that he would choose to end his life.
He leaves his burning gypsy caravan behind, and the series ends as it began – with Tommy on horseback.
As per usual, Twitter delivered when it came to memes and hot takes:
Poor Tommy
tommy when he saw the doctor in the newspaper and realised he'd been living in a caravan in the middle of nowhere for no reason #peakyblinders pic.twitter.com/48vlSnu5cX

— Ruby Naldrett (@rubynaldrett) April 3, 2022
Everyone seeing the doctor in the newspaper#PeakyBlinders pic.twitter.com/1aSlcIuHLM

— Adam Campbell (@Adamwcam_2005) April 3, 2022
That ending though …
feel absolutely devestated for anyone who has not seen #PeakyBlinders and who has not just enjoyed that MASTERPIECE of a finale for truly one of the best shows of a generation.

enter on the dark, black horse & exit on the white. what an ending. pic.twitter.com/7EblShZv6b

— Alice May (@A_AliceMay) April 3, 2022
Ouch
"Mum i'll come with you. I'd rather be with you. Wherever it is… you're not my mum, but you're more my mum than he's my dad." #PeakyBlinders

I – 😭😭😭😭 pic.twitter.com/CM2nc0BwwE

— Mariana 🦋 Peaky Spoilers (@Nana_MgC) April 3, 2022
Never has a fictional death united so many people
you don't understand how happy i am for this#PeakyBlinders pic.twitter.com/zyXxYkpJqU

— 🎨 pb spoilers (@luvpeaky0) April 3, 2022
I think this sums up a lot of people's feelings including my own 😂#PeakyBlinders #PeakyBlindersfinale pic.twitter.com/wiPwJp5Lmm

— Jade 💚 (@hamletsh0eratio) April 3, 2022
Not everything was crystal clear to fans though
me about the whole finn thing: #PeakyBlinders pic.twitter.com/zOC04k1tvG

— mara. peaky spoilers 🧷 (@wishtherebstars) April 3, 2022
In a way, isn't Johnny Dogs all of us?
*Tommy and Michael facing off to the death on #PeakyBlinders*

Johnny Dogs: pic.twitter.com/nwrNk0y2hq

— all panic! no disco (@daniellelongx) April 3, 2022
Follow @98FM online for all the latest news
================

Source link